Shot Clock is a Start but Slow Play Has to be Tackled Properly
---
THE European Tour has announced, with much fanfare, the introduction of the 2018 Shot Clock Masters, to be played in Austria from June 7-10 next year. The tournament has been launched with the specific purpose of speeding up play and is a laudable experiment, but it does pose a question: why?
This season the tour introduced a shot clock on one hole during its GolfSixes event. The difference this time is that the shot clock will be applied to all 72 holes of a strokeplay tournament and the intention is to speed up play. So far so good. The shot clock will run on every shot played by every competitor. Even better.
The field will comprise 120 players, just like all other 72-hole events on the European Tour. Every group in the field will have 50 seconds for the first player to play any given shot, with 40 seconds for subsequent players. Now here's the rub - players will incur a one-shot penalty for each and every bad time they incur, and those penalties will be shown as a red card against their name on the tournament leaderboard, so spectators can see at a glance those golfers who have fallen behind the clock.
You are all loving it, right? But, and it is a BIG but....the European Tour, just like the PGA Tour, LPGA Tour, Ladies European Tour and every other professional tour on the planet, already has the facility to impose penalties upon golfers who take too long to play. However, they choose not to impose those penalties.
Anybody who has ever had to watch the likes of Bernhard Langer, Jason Day, Kevin Na and Keegan Bradley play competitive golf will know that it can be torture because it sometimes takes for ever before they finally pull the trigger. And yet none of these golfers, or any of the other serial offenders, has ever been penalised for slow play.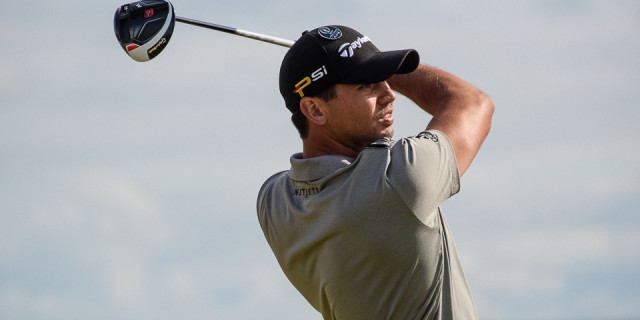 The powers-that-be constantly complain about the pace of play, recognising that five-hour rounds of golf are a turn-off for both paying spectators and those watching the "action" at home on TV. Penalties for slow play on the PGA Tour have been extremely rare. Earlier this year, in the team format of the Zurich Classic, Miguel Angel Carballo and Brian Campbell were assessed the first penalties on the circuit since Glen Day in 1995. Notably, three years before that, Dillard Pruitt, who received a one-shot penalty, was fined $1,000 and was relegated to play in the last group for the next two weeks. The real irony in this is that Pruitt is now a rules official who carries a stopwatch – but apparently doesn't use it.
Some years ago, Stewart Cink was fined $20,000 for being 'put on the clock' 10 times in one season. The problem is that plenty of players are put on the clock in Europe and in the United States, but no proper penalties are imposed. The only way to speed up the pace of play is to hit golfers where it hurts, and fining millionaire golfers will not hurt them. You will, however, hurt them by imposing penalty shots. And you will speed up play in a hurry.
The Shot Clock Masters will allow each player the right to call two 'time-outs' during a round which will permit them twice the usually allotted time to play the shot. That is fair enough because every so often a recovery shot does require more care and consideration.
Most of us club players now play ready golf, and even those of us who don't are ready to play when it is our turn - we know how far our approach shot is, we have the club in our hands and we hit the shot. Tournament professionals know exactly how far they hit every club in the bag and on every single shot they play they know exactly how far they are from the target because they have a caddie to tell them. And 99% of the time, they play their golf in perfect weather. So, there is no excuse for standing over a golf ball and taking an age to play their shot.
Last year, the European Tour pledged to speed up the game of golf, introducing a new pace of play policy which included monitoring penalties, handing referees additional powers to target slow players. We are told that this had an immediate effect, but anybody who attended the recent British Masters at Close House would probably disagree. And still nobody has actually been penalised.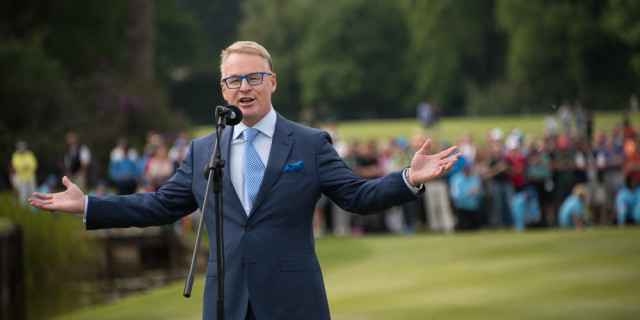 The tour hopes that the initiatives being introduced in Austria will cut round times by about 45 minutes, reducing three-ball timings to four hours, and two-balls to around three hours 15 minutes. Here's an idea - at the start of each and every season, provide every European Tour member with a list of the courses they will be playing in the coming 12 months and give them an optimum time to play each and every one of those courses. Yes, there will be times when adverse weather will slow things down but there ought to be a par time that players of this calibre can achieve. So give them that target time and tell them that they will be penalised for each and every 10 minutes above that time they take to complete those courses. It will speed up play. Guaranteed!
Keith Pelley, chief executive of the European Tour, said: "The 2018 Shot Clock Masters will be a fascinating addition to our schedule next year. Not only will it help us combat slow play and reduce round times, it is also further evidence of our desire to embrace innovation."
Leading Austrian player Bernd Wiesberger said: "With this change, there will be much more attention from the international sports media during the tournament. The new Shot Clock format is an ideal way to focus on the issue of pace of play. The game of golf should definitely be faster and therefore this is a step in the right direction."
This is not rocket science guys. You have the rules - just implement them.
---

Be part of the action with a selection of unique golf tournament experiences, from playing in a pro-am with the stars to watching the action at golf's most illustrious events. Whether it's the Masters or The Open, The Ryder Cup or WM Phoenix Open, build your own bespoke package with the experts at Golfbreaks.com.
---
What do you think? leave your comments below (Comments)
---
---
comments powered by

Disqus