Urban Golf - The All-Inclusive Golf Simulator Experience
---
Golf, beer and good music. What could be a better combination?
Well at Urban Golf you get the joy of all three, meaning you can hone your skills while having a beverage and listening to great music all at the same time in a friendly, sociable atmosphere.
Golfshake's Owen Davies recently got to check out the Smithfield venue and catch up with Urban Golf MD James Day. Read excerpts from the interview below or listen to the interview on fitting at Urban Golf in the weekly Golfshake Podcast #16 specifically from 6min 5secs.
What is Urban Golf?
With two sites in London – one in Smithfield and one in Soho – Urban Golf offers the most accurate golf simulator experience to date with the use of aboutGolf's patented 3Track technology.
James Day, Managing Director of Urban Golf, said: "Both sites have the four ingredients which are a nice bar stocked with lots of nice beers, nice food to eat while you're playing golf and great simulators.
"We've put an awful lot of work into the simulators that we use and that is two things. It is accuracy, which is what people really want, and what a simulator needs to be able to do is it needs to be able to read all the shots you have played during a round of golf, including the ones that come off at an extreme angles i.e. flop shots.
"What you've got now, and its taken a long time to get there, is not only an incredible length of accuracy but also the ability to play all the shots that you would need to play during a round of golf."
With eight simulators in Smithfield and six in Soho, you and your friends can play 60 of the world's best golf courses including the likes of Pebble Beach, The Old Course, Sawgrass and Kiawah Island. Alternatively, you can also come in for one of the most accurate club fittings in the country.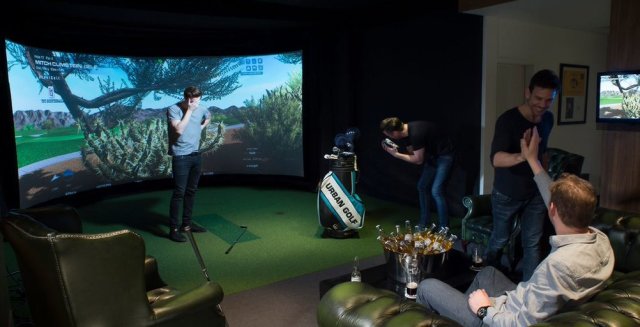 Custom Fitting at Urban Golf - Shaft Max System
Most fittings begin and end with ball flight, however thanks to Urban Golf's Shaft Max system, they can offer a much more accurate fitting.
"This (Shaft Max) measures the amount of load that somebody puts on the shaft using strain gauges," Day said. "So it's not speed, it's the actual amount of pressure that somebody puts on the club when they hit a golf ball and the way they do it.
"So the amount of pressure that somebody puts on a shaft relates directly to the shaft flex they should be using and it's a much more effective way of ascertaining shaft flex than just using speed.
"It's a really great way to start a fitting because what we see on the graph that we get out of Shaft Max, we see that as somebody's swing fingerprint. So it tells us most of what we need to know right at the start of the fitting.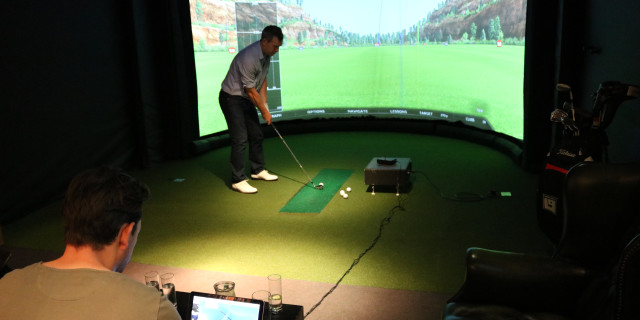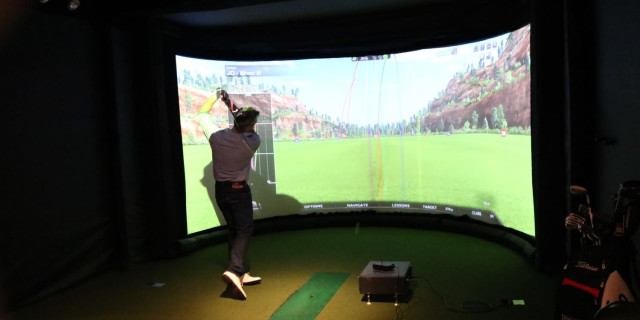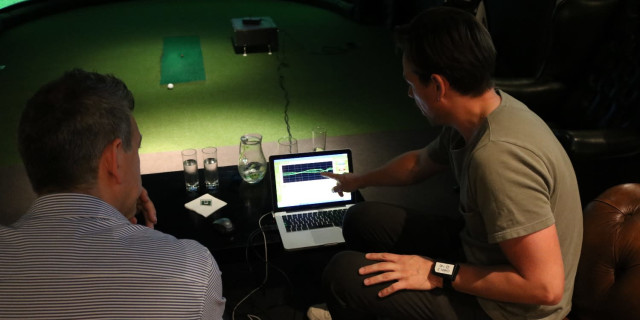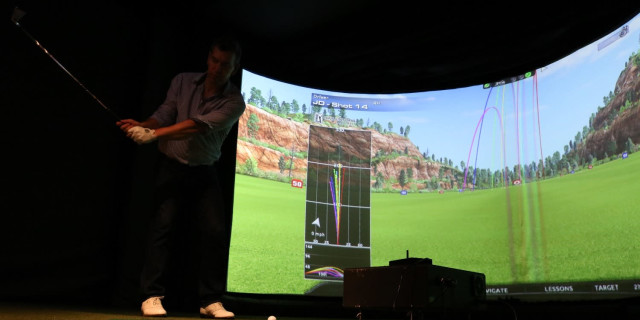 "You can have someone that uses a lot of ball speed but doesn't put very much pressure on the shaft. So every time they go for a fitting, somebody looks at ball speed, club speed and spin rate and they say to them you've got to be an X-flex and sometimes you don't need that.
"It's the overall club, and what we do is we drive towards creating an overall club with what I call a dynamic specification. The elements of the dynamic specification for me are the bits that allow you to hit it hard and allow you to hit it consistently and make the club feel great."
Urban Golf also give you the opportunity to take your specification straight to the custom fit department of manufacturers or you can choose to have your clubs made by them – offering a much more precise product that you know has been made with your best interests in mind.
At Urban Golf, everyone is welcome
A strong debate in golf at the moment is the accessibility of the game and how to grow it. Urban Golf offers a different style of golf that attracts both golfers and non-golfers. Think of it as a golf club where anyone can turn up and play in whatever clothes they like, without the need to feel the pressure of longstanding members on the first tee watching on.
And with it only taking two hours to play 18 holes, this is a much more accessible game for those who live a hectic lifestyle but still want to keep up their golf game.
Day said: "The nice thing about Urban Golf is that people would never walk onto the first tee at a golf club and just whack it away if they've never played. But the nice thing about this environment is that people just have no issue with that at all.
"So we see a lot of people coming in who have never played golf and having a great time and what we really try to do is, obviously we're like lifetime golfers, eat, sleep and breathe it but, we try not in any way to be pretentious about that.
"We welcome people to have a good time down here and have a few drinks and I think we've definitely created a few golfers.
"I think the simulators basically create appetite to play golf. I think there's already a great atmosphere because there's always good music, you've got the drinks, and you've got the recipe to have a good time anyways without that elimination factor of turning up at a golf club."
For those who have never played the game but are playing with regular golfers, they don't need to worry about not being quite as good thanks to the simulator's handicap system. "It's like putting the rails up bowling," Day added. "There's a handicap that actually improves your shots as oppose to just knocking shots off."
If Urban Golf sounds like your sort of thing, you can book for either of the venues by filling out an enquiry form online or simply give the guys a call.
For more information on Urban Golf click here.
---
What do you think? leave your comments below (Comments)
---
Tags: Urban Golf Indoor
---
PLAY MORE PLAY BETTER - LATEST TUITION TIPS
---
Leave your comments below
comments powered by

Disqus