Interview: David Howell - Professionals aren't to blame for slow play
---
European Tour winner and Ryder Cup veteran David Howell has three little words for the amateur players' theory that professionals are to blame for golf's greatest scourge - slow play.
"A bit daft..."
Slow play has been golf's biggest talking point for years now, with many blaming it for driving people away from the sport.
But 41-year-old Howell - part of two Ryder Cup-winning European sides in 2004 and 2006 - insists drawing parallels between playing in a club monthly medal and for your livelihood on the pro circuit is like comparing apples and oranges.
And if you disagree, he suggests "you should probably play tennis".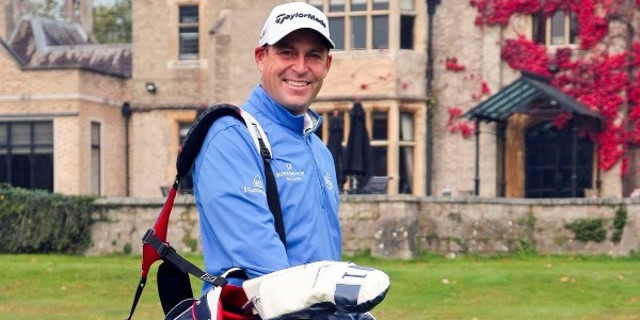 Howell said: "We're out there playing for millions of pounds and it's our whole lives. How long we take, I don't see why that's got so much relevance to the amateur game.
"The one thing I would say with professional golf is it's never been a race, it is about lowest score wins. Of course you want to play in a fair and reasonable time, that goes without saying, but I question a little bit sometimes why we get such a bad wrap.
"Actually, in reality, when you follow a two ball on the weekend on a professional golf tour, we actually play pretty swiftly. Three and a half hours around a long golf course with lots of people watching and a load of money on the line - I don't think we play that slowly.
"I think we get a little bit too much made of what we do to be honest. It is a common theme at the moment. It always has been. If you talk to people that are members of golf clubs that like golf, actually they're not bothered that much if it takes four hours. Does it really change the nature of the game?
"You've either got enough time to be out the house for six hours or you haven't. If you haven't you should probably play tennis."
So how do the R&A and the USGA plan to combat slow play? Well numerous rule changes are coming into play in 2019, in a bid to make the sport fairer and rounds quicker.
Among the rule changes are the removal of the penalty for accidentally moving your ball, reducing the time you have to find your ball to three minutes and being able to putt with the pin in.
These are all changes that the Sky Sports Golf pundit believes can help the game, but not necessarily speed up play.
"I think there are a lot of sensible things in there. I mean when you've played golf as long as I have some of them will come as a bit of a shock to the system.
"I don't think that so many of the rules are going to speed things up. The obvious one is being able to tap down a spike mark. You know, if you've got a great big spike mark in your way but you've hit a great shot in, that's unbelievably frustrating when it does knock it off line. I think that's a pretty sensible one but it will just stop a lot of people breaking the rules by accident. That's a good thing I think.
"There's a few other rules in there to speed it up. Obviously three minutes if you lose a ball to find it.
"More importantly than that I think, the rule when you're searching for your own ball, if you kicked it or you stood on it or you moved something and the ball moved - well that was a penalty and that always seemed a bit unduly harsh. That's a really good change.
"When I first heard that you could putt with the pin in, I thought that was strange. But actually, in reality when you think about it, that used to be the rules anyways. I guess if you're 60ft away, someone has got to get there to tend the pin.
"What's the difference of being one inch off the green to one inch on? I don't think you're going to find many people putting with the pin in from short distance anyways. So actually, when you sort of think of the reality of amateur golf, I think that's a nice sensible change as well."
"Golf is a very frustrating game but when you really buy into it and you like golf, you can take it for what it is. There's a lot of things that almost seem unjust and a bit unfair at times. To the more casual golfer I think that (unfair rules) could be really annoying and could be something that maybe switches them off the game."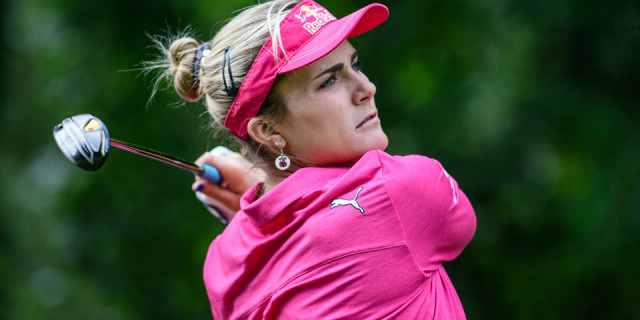 At the 2017 ANA Inspiration - the first ladies major of the year - leader Lexi Thompson was penalised four strokes for not replacing her ball properly on the green. This broke down into two strokes for the wrong replacing of the ball and a further two strokes for signing for the wrong score.
The American would go on to lose in a play-off.
Rules officials were rightly questioned about the ruling, especially as it came 24 hours later and reflected on the game in a negative light.
The trial by TV viewer is one reason why the game needs to implement new rule changes.
"Ultimately we've all got a responsibility of getting the ball back as close to where it was, when you putt. It sounds like it was maybe a bit of overly careless replacement," added Howell.
"The rules have changed so much. I thought that they'd got rid of getting DQ'd for signing for a wrong score - and I think getting DQ'd was a little bit harsh. I never quite know why they add extra penalties on for signing for a wrong score. She should have been DQ'd or given just a two stroke penalty. It can still get a little bit complicated."
"Ready golf" is a method being introduced to try and speed up play. It simply means golfers should play when they are ready to hit and removes waiting around for someone further back to reach their ball, or if the golfer with the honour on the tee isn't ready to play.
An idea that the Swindon golfer welcomes.
"What I do think is a good idea is getting away from the old etiquette. So you know, the honour and not hitting out of turn.
"As long as you're safe, I think ready golf is the way to go. Just get on with it and I think that is, for amateur golf, definitely a good way to speed things up.
"They (the R&A) want to try and get away from the old ways and get on with a more modern speed of playing golf."
This is perhaps the best way to speed up the game but at the end of the day, golfers must remember the sport has been this way for years. If you'd rather prefer a fast paced sport, maybe you should swap the course for a tennis court?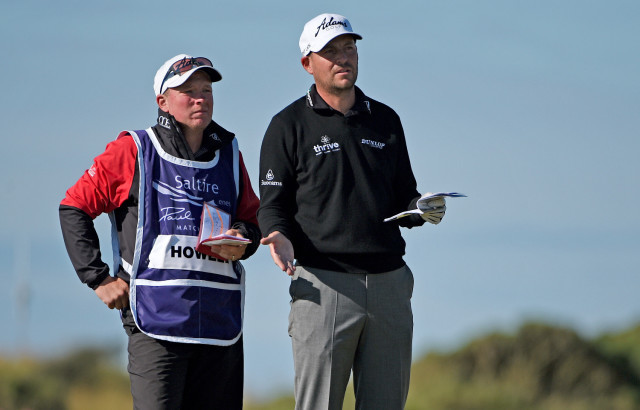 Howell's caddy, Steve Brotherhood, is also the founder of the Tour Caddy Experience and the five-time European Tour winner offered his thoughts on how his man can help your game.
"Well, undoubtedly, first off they're going to get a really enjoyable experience.
"I think Steve has got a great bunch of caddies that have signed up. Steve is obviously the main man but there are plenty of others with plenty of experience and wins so, that'll be great experience.
"We (professionals) employ caddies to get us round course management wise and we see it all the time on a Wednesday pro-am with amateurs just wasting shots. Playing the wrong shots around the green. The amateurs generally seem to take the toughest shot on around the greens whereas we're always trying to play the easiest.
"People play golf for all sorts of reasons and if you are someone who plays golf and wants to shoot lower scores, then I'm sure you will pick up one or two things from one of the experiences that would save a shot or two on a regular basis."
You can visit the Tour Caddy Experience website here or find out how Golfshake Ambassador Andrew Picknan got on during his round with Steve here.
---

Be part of the action with a selection of unique golf tournament experiences, from playing in a pro-am with the stars to watching the action at golf's most illustrious events. Whether it's the Masters or The Open, The Ryder Cup or WM Phoenix Open, build your own bespoke package with the experts at Golfbreaks.com.
---
What do you think? leave your comments below (Comments)
---
---
PLAY MORE PLAY BETTER - LATEST TUITION TIPS
---
Leave your comments below
comments powered by

Disqus