Will Furyk Succeed as America's Ryder Cup Captain?
By: Golfshake Editor | Fri 13 Jan 2017 |
Comments
---
Post by Sports Writer Derek Clements
---
JIM FURYK'S appointment as captain of the US Ryder Cup team was just about the worst-kept secret in golf. The only other name in the frame was Fred Couples, and since he now spends most of days on the Champions Tour, that was never going to be a realistic proposition. Remember that it was Tom Watson's appointment to lead the team at Gleneagles in 2014 that led to the Americans setting up a taskforce to ensure that their team would never again take the sort of beating that they suffered in Scotland.
Furyk served as a vice-captain to Davis Love last year and as somebody who has played in the event on nine occasions it was inevitable that he would get the nod sooner rather than later. One of the first things that Furyk did was to nominate Love as his vice-captain. Love, remember, led the Americans to a spectacular defeat at Medinah.
And Furyk has a shocking record in the event, winning only 10 of his 34 matches, so you can be certain that he has no special insight into what it takes to win. And the good news for Thomas Bjorn and Europe is that the American hopes to be the first playing captain since the event changed format, with continental Europe being called upon to help Great Britain and Ireland.
There will not be a single person connected to golf in Europe who wouldn't want to see Furyk playing for his country once more. Well, it is not as if he is going to strike fear into the hearts of anybody who is drawn to face him, whether that be in foursomes, fourballs or singles. To be fair, he is a thoroughly decent man and he insists that the Ryder Cup is as important to him as anything else he has done in the sport.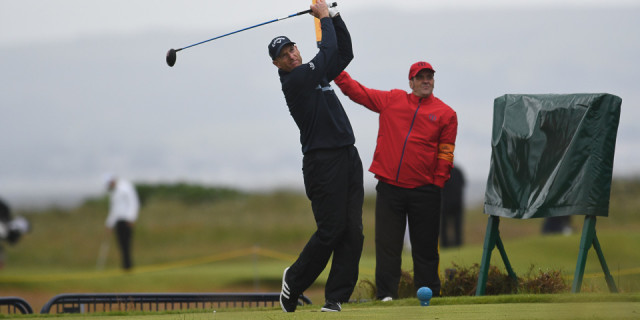 Known as one of the slowest and most deliberate players on the PGA Tour, he is certain to bring that meticulous approach to his captaincy, but is he the sort of figure to set emotions alight in the team room at the end of a bad day in France? Probably not.
Many people believed that 46-year-old Phil Mickelson was a better choice, but the left-hander said he didn't want to be considered because he fully intends to still be playing in the contest. Again, given his poor record, not many Europeans will be too disappointed if Lefty does make the team.
Furyk is an articulate man, so he will handle media interviews with aplomb and will get his message across to his team.
Think about his playing career and ask yourself this question: have you ever seen Furyk lose the plot? The answer is no. He takes everything in his stride, no matter what the game throws at him, and he has faced plenty of disappointments. He is also fiercely loyal - for instance, Mike Cowan, his caddie, has been with him for 18 years. And his wife, Tabitha, is also extremely popular on the PGA Tour.
The PGA of America wants to create a sense of continuity in appointing its captains, and that is yet another reason for turning to the man with the octopus swing. You can also be sure that they know who is going to lead the team in 2020 (put your money on Mickelson).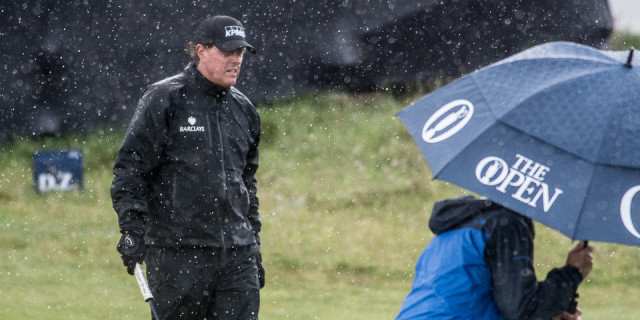 Furyk is a big fan and personal friend of Tom Watson and he was deeply unhappy when Mickelson vented his anger on the 2014 captain in the immediate aftermath of that Gleneagles debacle.
He said at the time. "I have a lot of respect for both men. I've known Phil my entire life. Since I was 16, I've competed against him. He's one of my dearest friends on the PGA Tour. And I have a lot of respect for our captain. I know he put his heart and soul in it for two years. He worked his ass off to try to provide what he thought would be the best opportunity for us. I don't think it's wise for either one of us to be pitted in the middle of that. I respect both of those gentlemen.
"We all come here and we are trying to win a Ryder Cup together, trying to pull together as 12, as one unit. We've fallen short quite a bit. Five of you have already asked me tonight what's the winning formula and what's the difference year-in, year-out. If I could put my finger on it, I would have changed this s--- a long time ago but we haven't and we are going to keep searching."
So when it comes to the politics of the event, Furyk will have no problems. But inspiring America to a second successive victory? That could be a different kettle of fish.
---

The Ryder Cup is unlike any other tournament in golf and the atmosphere is something that every golf fan should experience. The experts at Golfbreaks.com can help with all aspects of your Ryder Cup experience, from accommodation and ticket packages to hospitality and travel and playing some of the fantastic nearby courses.
---
---
What do you think? leave your comments below (Comments)
---
Tags: ryder cup
---
PLAY MORE PLAY BETTER - LATEST TUITION TIPS
---
Leave your comments below
comments powered by

Disqus