Review: The 15th Club - Golf Training Aid
---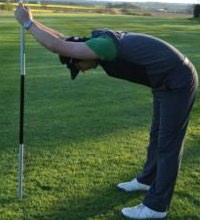 The 15th Club is new to the golf market for 2012.
The simple, versatile, lightweight affordable training aid/warm up tool is perfectly designed to fit into any golfers bag.

The 3 part solid steel design (weighing just 2lbs) is excellent for helping with your pre round stretches and once you have this piece of equipment in your bag you'll be able to rival Jimenez's pre round routine.

Firstly the 15th club acts as an alignment aid, which for me is paramount for any keen golfer.

For the distance aid; take your 15th Club to any field or park, remove the plastic protectors off one end and dig it into the ground, hey presto, you have something to aim at, very handy for getting consistent with your wedge shots and getting a natural feel for certain distances.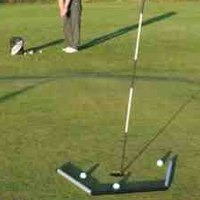 When practicing your chip shots it can come in handy for 2 things. Firstly as a visual aid, pull the 2 ends off the 15th Club and you can lay it behind the flag on a green and have the ends at an angle. When you hit your chips try and get the ball to stop between the pin and the 15th Club for that guaranteed up,and down. The great thing is, if you do hit your chip too far the 15th Club will act as a perfect barrier to ensure your not running all over the green collecting balls at the end of your session.

What I like about this simple to use golf training aid is that one product can do the job of 3.
Priced at £22.99 it's something that's a worthwhile investment, especially for the beginner, and if you purchase before the 19th August they are offering free postage and packaging.

To find out more visit www.the15thclub.co.uk
---
Related Content:
---
---
Comments