Take a closer look at Tigers new course
By: Golf Shake | Mon 16 Nov 2015 |
Comments
---
Post by Sports Writer Derek Clements
---
Tiger Woods has always done things his own way - and it seems that applies to his course design too.
Many of the game's legendary players seem to be obsessed with producing golf courses with narrow fairways bordered by thick rough, cavernous bunkers and mountainous dunes. Par threes approach 300 yards in length, 500-yard par fours are commonplace and they all seem to think that mere mortals will not struggle on par fives stretching out to 600 yards and beyond - with greens protected by massive lakes.
They may look like works of art, but they are no fun for the average weekend golfer.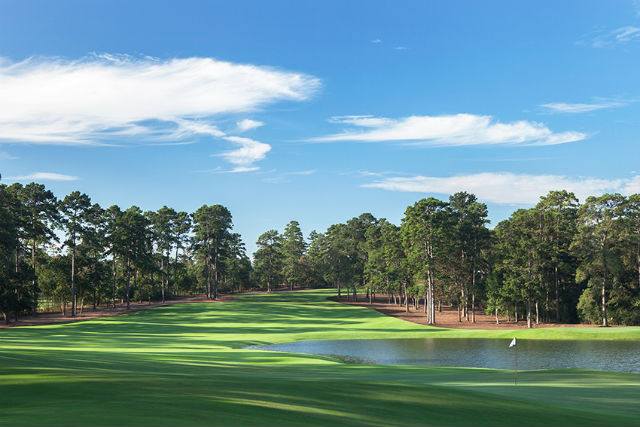 Woods may be the last person you would expect to come up with a player-friendly layout in his first attempt at course design, but that is precisely what the 14-time major champion has done with the Bluejack National in Houston, Texas.
Dave Stockton Jr recently played Bluejack National, and he loved it. . "He did a helluva job with this design," Stockton said. "It did have the feel of Augusta National with the pine trees and elevation changes and the slopes. There were a limited number of bunkers and it's not crazy with the bunkers around the greens. It is really impressive."
Don't be put off with the comparison with Augusta - you may remember that the home of The Masters has very little rough. Bluejack National actually has no rough to speak of. As Stockton said: "The only way you're losing a ball here is if you hit it in the water. You're not going to be searching or hunting for balls, so rounds will go quicker. It's got a heckuva buzz and I can see why."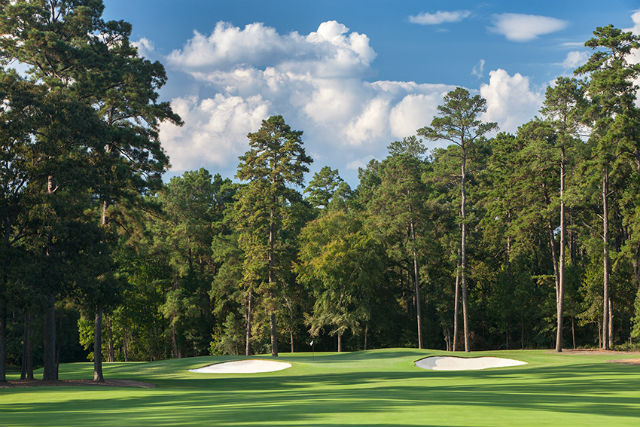 And then there are the dress rules - or lack of them. If you want to turn up and play in jeans, that's just fine. And if prefer to have your shirt hanging over your trousers, that's good too. As Stockton said: "Look at golf today. Why is the game struggling to find new people to come play? Maybe they don't want to get dressed up. Today's kids, and some adults, want a little more relaxed attitude."
This will, of course, have the gin-and-tonic brigade bursting out of their blazers and choking into their drinks. Not that Tiger will care. He regularly plays tournament golf in collarless shirts. And it could well be that he has come with such a golfer-friendly course because he is so fed up of playing recovery shots from the rubbish. So why not do away with the rubbish?
Relaxed dress code, quicker rounds, no looking for balls - it sounds like most people's idea of golfing heaven.
---
Video detailing the construction of Bluejack National
https://www.youtube.com/watch?time_continue=31&v=pHhK6xROdIE
---
And there's more. Bluejack National also features a 10-hole practice course, with holes ranging from 35 to 110 yards. There's also a miniature Fenway Park baseball stadium and there will soon be a skate park. There is a zip-wire, and tree houses in which to spend the night. This might work in Houston, but it may not catch on in places such as Scotland or the northeast of England, where a tree house is unlikely to provide adequate protect on a bitterly cold winter night.
"The concept of the whole club and what they're doing is truly special," Stockton said. "It has a great relaxed feel being there, a family feel, where there's something for everyone."
Hats off to the American, then - he may just have gone some way to pointing us towards the future.
---
Related Content: tiger woods
What do you think? leave your comments below (Comments)
---
Leave your comments below
comments powered by

Disqus
More Golf Course & Travel Features
Plan your next golf break with Golfbreaks.com