Celtic Manor The Twenty Ten Experience
By: Matt Holbrook | Mon 16 Nov 2015 |
Comments
---
The experience of playing the amazing Twenty Ten at Celtic Manor begins before you have even reached the car park, let alone stepped foot out your vehicle. As you start the decent down towards the lavish clubhouse the scenery is breath-taking with miles of rolling Welsh valley that contains one of the UK finest golfing venues.
Upon reaching the entrance of the clubhouse (the Twenty Ten club house is set away from the clubhouse for the other 2 courses) you are greeted by a friendly member of staff ready to take your clubs away – this is the last you will see of them for a while – another will take your car off to be parked and a third to greet you will double check your tee time before showing you inside. It is requested you arrive an hour before your tee time.
---
Celtic Manor Twenty Ten Course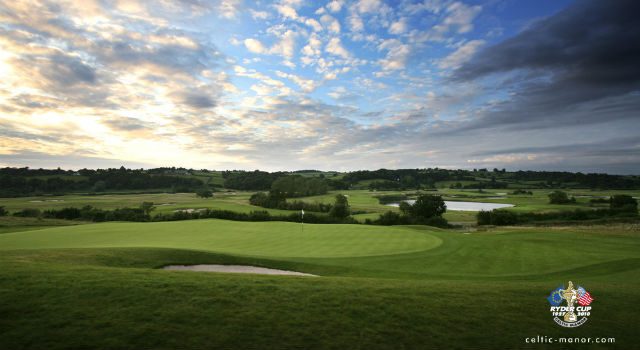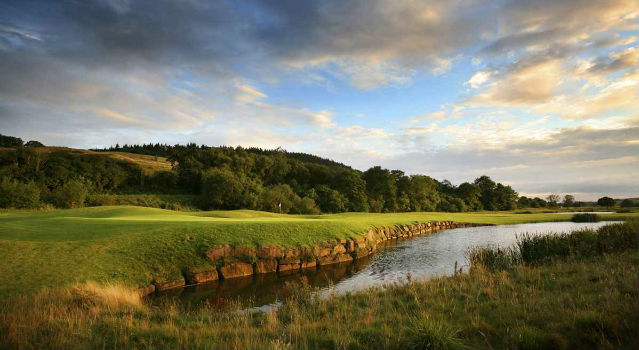 ---
As you enter you instantly get that feel that only comes with prestigious venues. The photos, memorabilia, signed flags and signed scorecards.
Knowing that some of the greats of our game have also tracked down the same path you are currently taking gives you a really special feeling. As you make your way through the clubhouse you get a sneak peak of the famous 18th fairway.
At this point in the experience the staff have almost become your tour guide. He leads you into off into what feels like a magical world, it is in fact the locker room. At the point of entry there is a 'montage' of the scores from the 2010 Ryder Cup. Rory McIlroy, Tiger Woods, Luke Donald, Phil Mickleson, Ian Poulter and Rickie Fowler are all names that you can see on the board and this, for me it was the first time the history, prestige and quality of the Twenty Ten Course really set in.
You get shown to your designated locker (nice touch), where you pass more and more memorabilia, this time of Jack, Gary and Arnie – as well as some of the Twenty Ten branded merchandise that is available.
During the Ryder Cup in 2010 the pros all had their lockers with their names engraved on a gold plaque. I happen to be sharing with Phil Mickleson and just above his plaque was my name & tee time. I was using the same locker that Phil Mickleson used………at that point i did what any golf fan would do - took a walk around trying to find my favourite players locker for that great photo opportunity.
The 'guide' leaves at this point to let get into your golf shoes but not before wishing you an enjoyable round and asking you to be outside half an hour before your tee time.
---
Celtic Manor Twenty Ten Course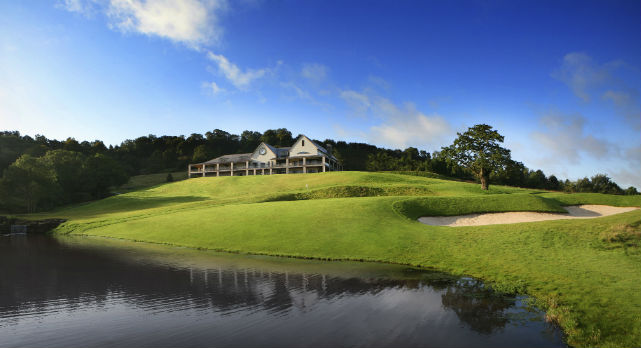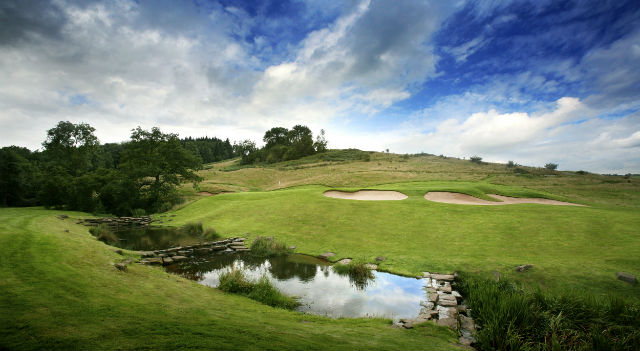 ---
Once you have checked in at the pro shop you head outside to be greeted by the view of the 2nd half of the 18th hole. The clear water, spraying fountain, angry looking greenside bunkers and perfectly manicured green, now it would be easy to stand and admire for an age, but the shuttle bus soon arrives to escort you down to the warm up area and first tee.
A minute or so in the bus and you pull up by the starter hut, practice green and range. Next to the range are your clubs all set up and ready to use (again, nice touch). The starter will meet you, hand your score cards, complimentary Twenty Ten tees and pencils and pin sheet and let you know what the positions of the day are. You then get pointed in the direction of the warm up area.
First up is the driving range and a 'pro like' pyramid of balls. Then the large putting green and the chipping green with practice bunker – if you so wish however out the corner of your eye you catch a glimpse of the first tee and the Ryder Cup hoardings that still surround the first tee……..as well as a lurking photographer (gulp).
Grab your playing partners and capture the memorable moment on the back tees against the back drop of the bright yellow Ryder Cup hoardings still remain. The photographer hangs around and will also capture you hit your first tee shot.
And so you are off with a first shot of what is a truly remarkable golfing spectacle. One that amazingly tops all of the above.
The course itself is outstanding. Rolling fairways, lush greens, meticulously raked bunkers and picture perfect scenery. It's every bit of a championship golf course and more. You can tell the course is designed for matchplay. A relatively subdued start then all of a sudden you get hit with the water waiting to swallow up any sign of a stray shot if not from the tee then from your approach to the green. The water features on most holes, but it is the finish that really gets the heart racing starting with the risk and reward 15th where taking the green on through the tree is a must for any true golfer.
The closing three holes are a test for any golfer of any ability – a great set up for a match on the edge. Long par 4. Long par 3 and the infamous Par 5 18th - A blind tee shot followed by The Twenty Ten clubhouse as a back drop. There is water, bunkers, a fairway that slopes away from you and a raised green. The kind of hole you could play over and over and over………
Regardless of how you play, you can take the whole experience for what it is. An experience that you probably wouldn't find anywhere else.
Once you make your way back up to the clubhouse yet more staff are there to greet you, listen to your golfing tales that they no doubt hear time and time again but they didn't seem to mind listening. They take your clubs to be cleaned and as they do they hand you touching memento – a Twenty Ten ball marker in a quality draw string Twenty Ten Bag, engraved with your initials, date and tee time – to be cherished forever along with the memories.
---
Despite forecast had some amazing weather on the Twenty Ten today. #BetterEveryShot pic.twitter.com/6AP6CH0nkf

— Matty 'MC' Boom Boom (@MattHolbrook86) November 13, 2015
---
Once you have grabbed a refreshment and changed out of your golf attire head back up the stairs where your gleaming clubs will be waiting to be loaded into the car.
The entire experience is one not to be turned down by any golfer of any level. The closest you will get to feeling and treated like a professional and the experience is testament to the staff involved.
For more information on golf breaks to Celtic Manor, please - Click here
---
Related Content:
What do you think? leave your comments below (Comments)
---
Leave your comments below
comments powered by

Disqus
Plan Your Next Round
Bryn Meadows Golf Club
Mid Glamorgan
from £10.00
Save 18%
Brynhill Golf Club
South Glamorgan
from £10.00
Save 25%
Creigiau Golf Club
South Glamorgan
from £13.00
Save 13%
More Golf Course & Travel Features
Plan your next golf break with Golfbreaks.com
Travel Deals Newsletter
Save up to 50% on golf breaks!
Join Today »