Enjoy World Class Golf a Great Stays with Najeti Hotels
By: Golf Shake | Wed 08 Jul 2015 |
Comments
---
FOR British golfers, northern France is becoming an ever-more popular destination. And it is hardly surprising when you weigh up the quality of both the accommodation and golf courses on offer.
Throw in how easy it is to get there now thanks to the Tunnel, and a golf break on the other side of the English Channel becomes something of a no-brainer. Arrive at the car park of any of the fabulous courses in the region.

Roll off the train and you are within easy reach of a host of world-class golf courses. St Omer, Wimeruex, Hardelot Pines, Hardelot Dunes, to name but four.
If you book your break through golfbreaks.com, you could find yourself staying in AA St Omer Hotel du Golf, which boasts 27 holes on site, they also offer golf at Wimereux Golf Club, the Hotel du Parc in Hardelot, the Chateau Tilques near St Omer, the Hotel Clery, a boutique hotel near Boulogne or the Hotel de l'Univers, right in the centre of the beautiful town of Arras.
If you are looking for a value-for-money break, it is difficult to know how you can beat this area, with great offers on two nights bed and breakfast, staying at the AA St Omer Hotel du Golf including your golf and Eurotunnel travel based on four people sharing a car.
The Golf Courses
St Omer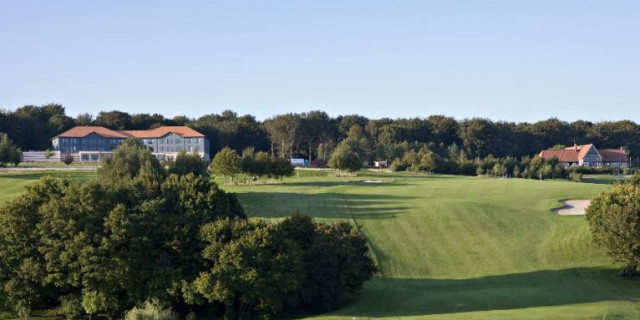 A breathtaking golf course that features lots of hills and stupendous greens - they are always in fabulous condition and are quick, so you need to pick your line and commit or else you could end up taking a lot of three putts. You might want to book a buggy to prevent yourself being on your hands and knees by the time you come off the 18th green if the weather is warm. You will be faced with a lot of blind shots, and some stunning scenery. A wonderful course, which has hosted many professional tournaments, but definitely not one for the faint-hearted.
Wimereux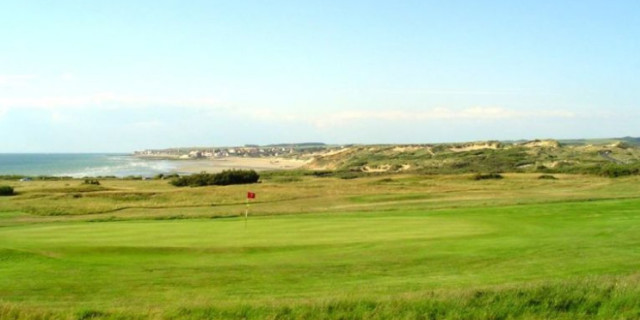 Although it is within a three wood of the sea, this is not a traditional links course, although there is plenty of gorse - and if you find it, you may as well drop another ball because you will never see the original one again. The first is a 518-yard par five - the drive is uphill, but with the ground firm and the wind behind you, it is possible to reach the green in two, providing you avoid the bunker short of the putting surface. The outstanding feature at Wimereux is its par threes. The second hole is 207 yards, played from an elevated tee to a green in a bowl - hit the target and you are guaranteed a decent birdie chance; miss it and you can run up all sorts of numbers. The 10th is a 183-yard par three, usually played into the wind, to an elevated green that slopes from back to front - ensure you leave the ball below the hole. The 12th measures 157 yards and the championship tee sits on top of a second world war bunker. The 16th is a 297-yard par four guarded by a huge bunker that is to be avoided at all costs. Play for position.
Hardelot Pines & Dunes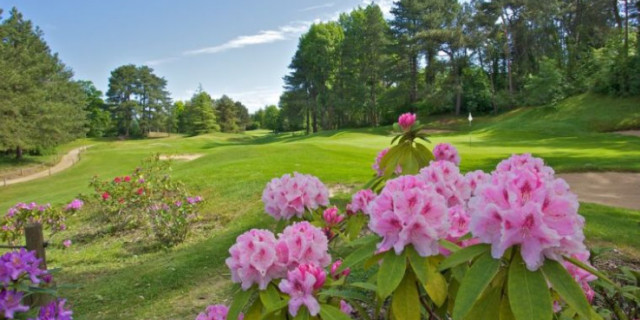 Both Hardelot courses regularly feature among any and all lists of the best courses in Europe, and it is easy to understand why. They are both things of beauty. Curiously, there are probably more pine trees on the Dunes course than there are on the Pines. You can play both when staying at Najeti's Hotel du Parc.
For more information on golf breaks to Najeti Hotels please - Ciick Here
---
Related Content: Najeti
What do you think? leave your comments below (Comments)
---
Leave your comments below
comments powered by

Disqus
More Golf Course & Travel Features
Plan your next golf break with Golfbreaks.com