A guide to golf in Greater Palm Springs
By: Golf Shake | Thu 23 Apr 2015 |
Comments
---
"All the leaves are brown and the sky is grey,
I've been for a walk on a winter's day,
I'd be safe and warm if I was in LA,
California dreamin' on such a winter's day"
WHEN people think of California they imagine endless, sunny days and the waves from the Pacific Ocean crashing onto the beach. They also think about the music of the Beach Boys - but it was California Dreamin', the classic hit from the 1960s recorded by the Mamas and Papas that really caught the imagination and told the rest of the world that in this part of the world there is no winter.
So, how about golf in California. It is an experience that will live with you for the rest of your life.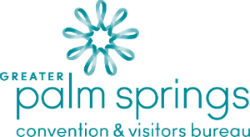 To keep their greens and fairways in perfect condition, most of the golf courses use either reconstituted water or water that has gone through a desalienation plant. And they do a great job, too. Course architects also use a resilient blend of grasses, the effect of which is to make the ball sit up, begging to be hit for miles.

Greater Palm Springs, an idyllic place to stay and play golf. It is 100 miles inland from Los Angeles, a desert oasis with a perfect climate, especially during the months from November to March. The best deals are to be had in September and May. You can play in high summer, but it gets very, very hot.
The area is home to more than 110 golf courses, many designed by the likes of Pete Dye, Greg Norman and Jack Nicklaus. You can fly direct to Los Angeles International Airport from London, which takes 11-and-a-half hours and then it's a two-hour drive, or you can fly into Palm Springs Airport via Phoenix or Los Angeles.
There is plenty to do in Greater Palm Springs other than play golf. For starters, there are some fantastic restaurants and bars, nightclubs for those who have the energy and, of course, shopping malls. You may also be surprised to learn that there is a fair smattering of history in this part of the United States.
Palm Springs Course Guide
LA QUINTA RESORT AND CLUB AND PGA WEST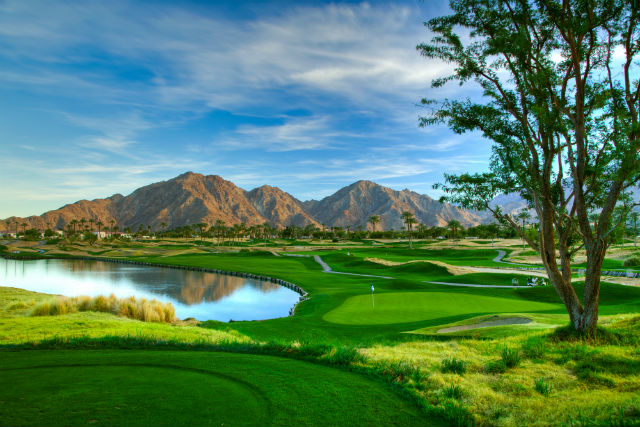 The most famous resort is probably La Quinta Resort and Club and PGA West, so that's where we will start. This is a luxury resort, so you may well expect the prices to be sky-high - let golfbreaks.com help to organise your trip and you will be pleasantly surprised how affordable your golfing holiday can be. They take care of flights, car hire, accommodation and golf, and all packages include buggies and range balls.

La Quinta Resort is perfect for groups of golfers, couples or families. You will find something for everybody here. You may be familiar with La Quinta - it's where the PGA Tour's Humana Challenge is played every year. There are five courses - TPC Stadium, Dunes, Mountain Resort, Nicklaus and Greg Norman. They are all spectacular layouts featuring beautiful greens and fairways - and plenty of trouble lurking for the wayward shot.
TPC Stadium Course at PGA West
Par 72, 7,300 yards, parkland
The Stadium Course has hosted many PGA Tour events, including the annual Skins Game, the Mutual Legends of Golf and the Bob Hope Classic. It was designed by that man Pete Dye, who is responsible for many of the courses in this area. Golf Magazine, Golf Digest and Golfweek all rate it highly, and you will, too, after experiencing it. The 17th will remain with you for the rest of your life. It is called Alcatraz and it was inspired by the famous 17th island hole at TPC Sawgrass, which is one of the most famous short holes in golf. The fairways feature undulations, the greens are guarded by cavernous bunkers. One final piece of advice - unless you hit the ball straight, make sure you tackle PGA West armed with plenty of golf balls in your bag.
Dunes Course at La Quinta Resort & Club
Par 72, 6,712 yards, links-style
Pete Dye courses are always special and spectacular - witness TPC Sawgrass and its famous par-three 17th island green. The Dunes is a classic Dye design. Indeed, many people believe it is his finest piece of work, which is saying something. It is in the middle of the desert but plays like a links course and has a real Scottish feel about it - apart from the weather, of course. Unlike most American resort courses, the Dunes has proper rough, which is, of course, another characteristic of links golf. The signature hole is the 17th, a dogleg featuring a lake that was designed to catch golf balls that fail to make the carry to the green. This is a stunning golf course where shotmaking is rewarded.
La Quinta Mountain Resort Course
Par 72, 6,732 yards, desert
This another Pete Dye design, sitting at the base of the Santa Rosa Mountains and featuring plenty of pot bunkers and rock formations. There are elevated tees on most holes, affording stunning views of the surrounding countryside - views that offer a good alternative if you happen to be having a bad day on the course. The Mountain course is a stern examination, and features in Golf Magazine's Top 100. When you play it, you will realise why. It is truly spectacular.
Nicklaus Tournament Course at PGA West
Par 72, 7,204 yards, parkland
Jack Nicklaus doesn't design poor courses. Each and every one is built with the golfer of all abilities in mind. But there are always challenges to be faced. The fairways are pretty wide and forgiving and long hitters will love the course. However, there are many elevated greens, calling for precise and accurate approach shots. If you miss the greens, your short game needs to be on song. The huge, undulating double-green that serves the 9th and 18th holes is reminiscent of the Old Course at St Andrews (Nicklaus is famous for incorpating features from his favourite courses) and is guarded by deep bunkers. There is plenty of water to be avoided. You will need to play your best golf here to score low.
Greg Norman Course at PGA West
Par 72, 7,156 yards, desert
This Greg Norman-designed course is unique, and the scenery is breathtaking. Norman is, of course, known as The Shark and his course has been carved out of an ancient seabed 40 feet below sea level and is surrounded by terra cotta-coloured mountains which look stunning when the sun shines on them. In other words, all the time. It is widely agreed that this is the most beautiful course at the resort. It features a wealth of colourful wild flowers, nine lakes (count them) and a total of 102 bunkers - they may look pretty enough, but they are to be avoided. There are plenty of beautiful views and wildflowers to be enjoyed.
WESTIN MISSION HILLS RESORT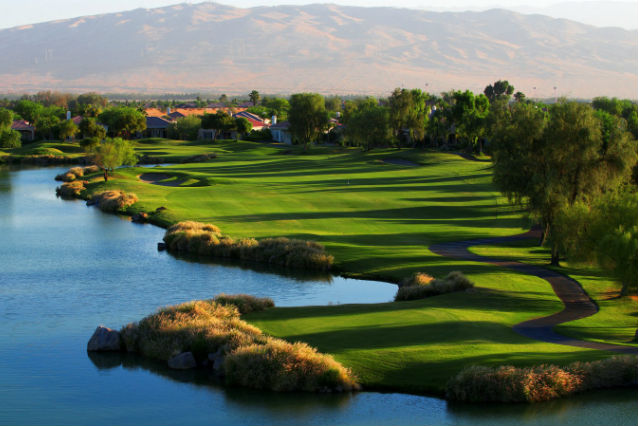 This is the home of the LPGA Tour's Ana Inspiration tournament and features two great courses, including yet another Pete Dye design. Golf Digest has voted the resort one of the best in North America, and it is difficult to argue.
Gary Player Signature Course
Par 72, 7,062 yards, parkland
The Gary Player course offers more room and more margin for error than the Pete Dye and is regarded by many as the best in the Coachella Valley, and one of Player's very best designs. It is a thing of beauty and it is also easier than the Dye course. All four of the par threes are straightforward and offer birdie opportunities. The 5th, 8th,12th are terrific holes. The par-four 18th is a challenging finishing hole, damanding an accurate drive to a narrow landing area, with water lying in wait for any wayward shot.
Pete Dye Resort Course
Par 70, 6,706 yards, parkland
What is it about Pete Dye? Here, he has come up with another terrific challenge. Water comes into play on four holes, making the approach shots to the seventh, eighth, 14th and 18th holes especially testing. The signature hole is the par-three eighth, which has railway sleepers lining the water hazard from the tee to the green. The par-three third hole features one of the largest bunkers you will ever come across. The seventh is a beast - a lake eats into the left-hand side of the green, and the putting surface slopes towards the water. The course is tree-lined and, in truth, there are not that many bunkers but you really don't want to find those that Dye has located on the fairways and alongside the greens. Not an especially long course and the best tactic may be to leave your driver in the bag.
PALM MOUNTAIN RESORT AND SPA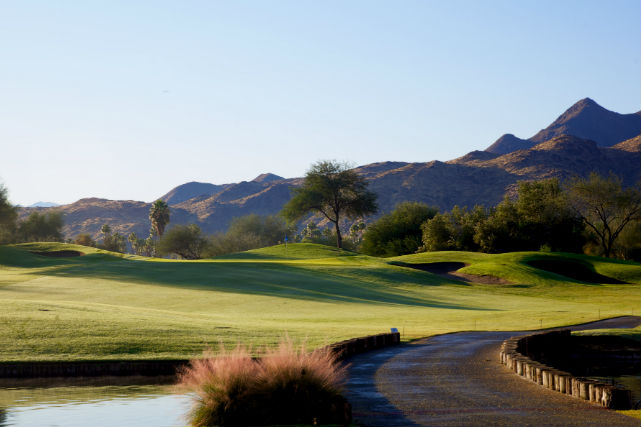 Stay at Palm Mountain and you can can enjoy playing four courses, two at Tahquitz Creek and two at Indian Canyons. You will stay in luxurious accommodation and can relax in the spa after a tough day on the golf course.
Legend Course at Tahquitz Creek
Par 71, 6,815 yards, desert.
The course opened way back in 1957, known as Palm Springs Municipal Golf Course, a nine-hole course that was extended in 1959. The biggest transformation came in 1996 when Arnold Palmer was called in to give the place a facelift, which resulted in the addition of 40 new bunkers. The course wanders through several neighbourhoods and requires accuracy from the tee to avoid the 50-year-old trees that line the fairways. Almost all of the greens are raised and are undulated from front to back, making it tricky to find the putting surfaces unless you hit precise approach shots. Oh yes, and they are also very fast.
Resort Course at Tahquitz Creek
Par 72, 6,705 yards, desert
The Resort Course, which was designed by Ted Robinson Sr, makes the most of the desert contours. It features several heart-in-the-mouth holes, including island fairways, water hazards and large areas of desert. It runs parallel to the Palm Canyon Wash and features three spectacular holes that call for a carry over the Tahquitz Canyon.
South Course at Indian Canyons
Par 72, 6,582 yards, parkland
The South Course was redesigned in 2004 by Casey O'Callahan with the help of Amy Alcott, one of the finest golfers ever to play on the LPGA Tour, and it has become a favourite for women golfers. But it is a really good test for players of both sexes. The par fives are magnificent. The course features four ponds, 850 palm trees and 500 Washington Filifera.
North Course at Indian Canyons
Par 72, 6,943 yards, parkland
The North Course was designed by William F. Bell and contains a lot of water hazards, including a lake between the 9th and 18th that is home to the famous Disney fountain, which shoots water 100 feet into the air. The San Jacinto Mountains provide a spectacular backdrop that also works as a windbreak, ensuring a beautiful round of golf no matter what time of year you choose to play it.
HYATT REGENCY INDIAN WELLS RESORT
Stay here and enjoy five-star accommodation, fabulous food and a glorious spa. You also get to play two of the best courses in the area, both of which feature in Golf Week magazine's top 20 courses in California. The courses have hosted the Champions Tour, the California State Open Championship and the LG Skins Game.
Players Course
Par 72, 7,376 yards, desert
Surrounded by desert, the Players course has generous, open but undulating fairways to encourage you to open your shoulders. There are lots of bunkers and plenty of trees, making each hole feel private and enclosed. Many resort courses are surrounded by villas. Not here. There are no homes or roads running through or around the boundaries, so you don't have to worry about hitting wayward drives into somebody's back garden or swimming pool. But you do need to keep away from the bunkers, many of which can ruin a good scorecard. Look out for the sixth hole, a dogleg that wends it way around a lake that lies in wait for the wayward shot.
Celebrity Course
Par 72, 7,050 yards, desert
A gem of a course, designed by Clive Clark, the former English tour player. It only opened in 2006 but within a year it was hosting the 25th Anniversary LG Skins Game, and it did so again in 2008. It is technically a desert course, but there is plenty of greenery. Once more, there are wonderful views of the surrounding mountains and spectacular wildflowers to be enjoyed and some substantial water hazards featuring waterfalls that are to be avoided. A truly outstanding course.
For more information about golf holidays to Palm Springs please visit Golfbreaks.com - Click Here
---
Related Content:
What do you think? leave your comments below (Comments)
---
Leave your comments below
comments powered by

Disqus
More Golf Course & Travel Features
Plan your next golf break with Golfbreaks.com