Vila Gale Hotels The perfect base for a golfing break
By: Golf Shake | Thu 26 Mar 2015 |
Comments
---
Portugal and golf are two words that fit together like hand in glove. You can't think of a golfing holiday and not have this fabulous part of the world intrude upon your thoughts. And with so many quality golf courses and hotels – not to mention the beaches, bars and restaurants – you're spoiled for choice wherever you decide to go.
Many venture to The Algarve – winner of the IAGTO's (International Association of Golf Tour Operators) Golf Destination of the Year in 2014 – or Lisbon, but there are other destinations too, such as Madeira.
One of the biggest attractions of this golfing region is the weather. Playing in that glorious warm sunshine is irresistible, and with regions like The Algarve boasting over 300 days of sunshine a year, and temperatures typically falling between 15° (January) and 28° (July), that's a sweet, uncomplicated bit of holiday scheduling for you to organise.
---
You can access Portugal's finest golf courses while staying at a Vila Gale Hotel such as Vila Sol, Penina or Oitavos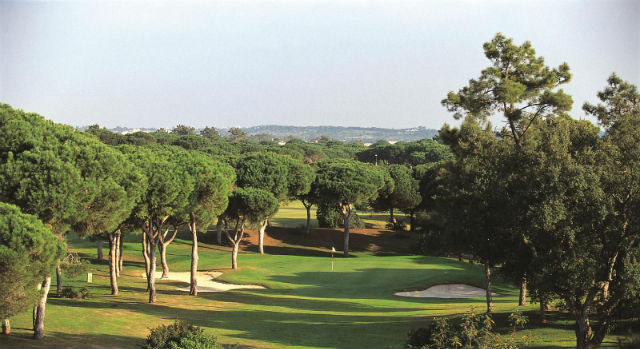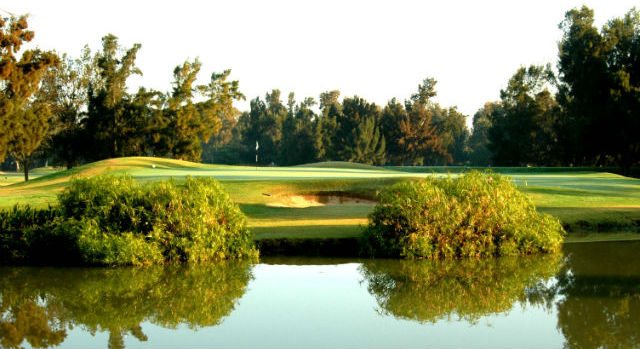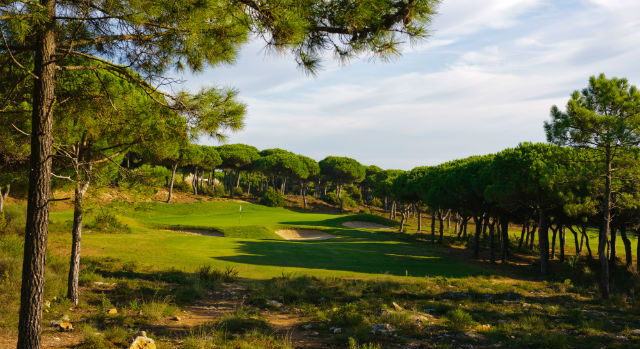 The weather will be an intrinsic part of your decision-making process, but the lush, beautiful, picture-postcard golf courses are every bit as alluring as the temperatures. With such classic, lazy layouts as those at Penina, Vila Sol and Oporto, muscular and impressive courses at Vilamoura and Quinta do Lago, and of course the world-renowned Monte Rei, Praia d'El Rey, Oitavos Dunes and San Lorenzo, it is little wonder that Portugal is such a popular destination. The list of courses is a long one – some 72 courses in all – so cherry-picking the perfect golf break calls for careful consideration.
The Algrave is home to 37 courses stretching east to west, with Faro Airport just a two to three hour flight from Great Britain. Not surprisingly, British golfers make up the largest proportion of passengers passing through the airport. Around Lisbon, there are a further 25 courses and the area continues to grow in golfing stature. Lisbon is also Europe's oldest city and one of its most beautiful.
The big golf destinations are now so golf-centric that visitors want for nothing, and with beaches, bars, restaurants and nightlife all within easy reach, Portugal guarantees the perfect mix of golf, relaxation and entertainment.
Now it's simply a question of where you are going to stay.
Why not try one of the Vila Gale hotels, scattered across the country. The chain offers everything you, your friends, your family could need. Here are nine of their 4 star hotels and the golf courses nearby:
Vilamoura
Hotel Vila Gale Marina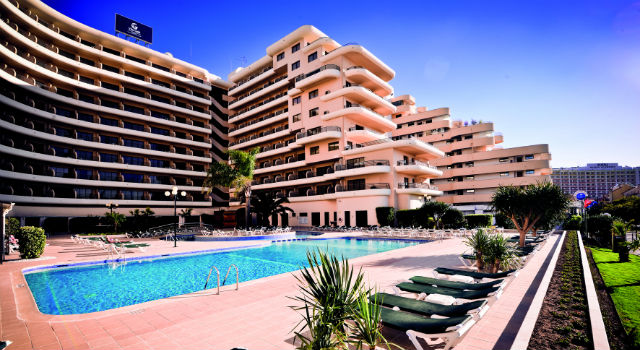 The hotel sits right on the magnificent marina of the ever-popular Vilamoura. It makes it the ideal location for both the nightlife, food and drink, which the marina is famous for, and the multitude of golf courses nearby. There's also the ever-popular Praia de Falesia beach. The hotel boasts an indoor and outdoor swimming pool, spa, gym and even a putting green.
Hotel Vila Gale Ampalius*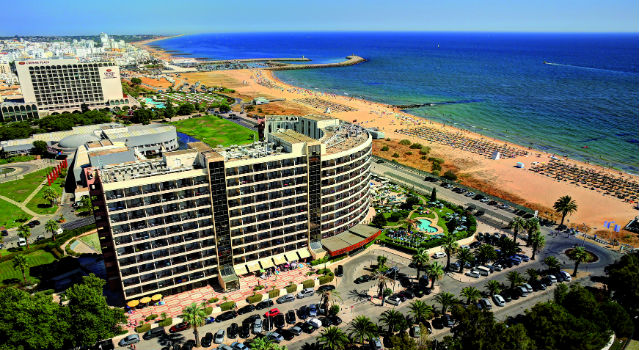 Also in Vilamoura, this impressive hotel offers rooms with balconies overlooking the seafront and it is well known for its service. Located right on the beachfront it comes with all the amenities and comfort you'd expect, with indoor and outdoor swimming pools, gym and spa.
These two hotels, just 30 minutes from Faro Airport, are the perfect base camp for golfing at the Old Golf Course, Victoria, Vila Sol, Millennium, Pinhal, Laguna, Quinta do Lago North & South, to name a few.
Albufeira
Hotel Vila Gale Cerro Alagoa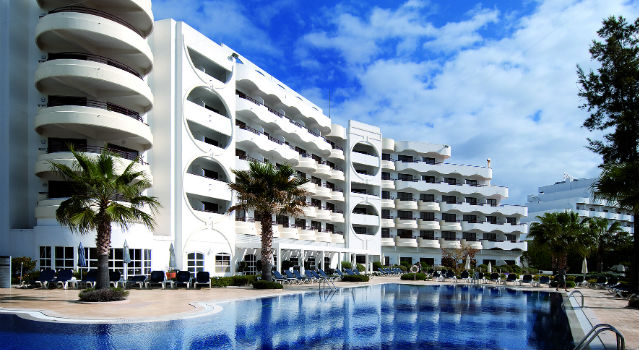 Located in the very centre of Albufeira, but still close to the beach, the hotel promises excellent golf courses in the vicinity, as well as being close to the bustling nightlife. On site you can enjoy indoor and outdoor swimming pools, spa, sauna and steam room. It promises the perfect relaxation after a long day's golfing.
Located 30 minutes west of Faro Airport, courses such as Morgado, Alamos, Salgados, Pinta, Gramacho, Alto, Penina and Palmares are all within easy reach.
Tavira
Vila Gale Tavira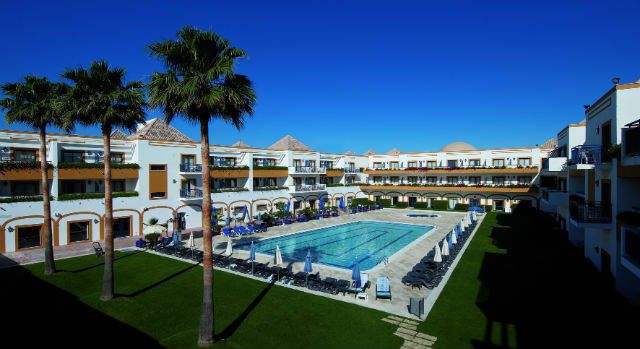 Boasting an Arabic style that extends throughout the hotel, including the bedrooms, the hotel is located on the banks of the Ria Formosa, in the centre of picturesque Tavira. The hotel has superb leisure facilities including indoor and outdoor pools, gym and spa, a selection of restaurants and bedrooms, which all come with balconies.
Vila Gale Albacora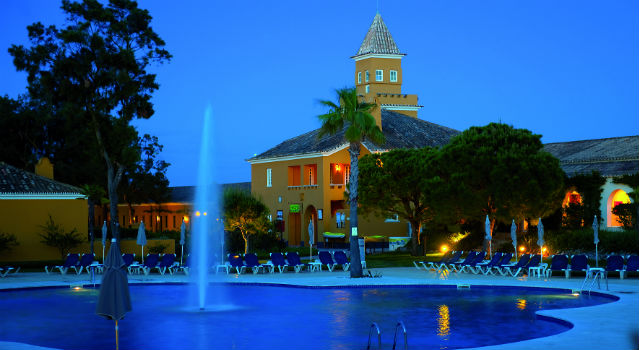 With unique architecture and a magnificent cultural setting in the middle of the Parque Natural da Ria Formosa, this hotel offers a more peaceful atmosphere than the bustling town of Tavira. It's the perfect place to relax and unwind. Enjoy the usual amenities of pools, bars and restaurants, or take the bus to and from the beaches and the town.
Tavira is 40 minutes east of Faro Airport, which puts golfers close to the courses of Quinta da Ria, Quinta de Cima, Benamor, Castro Marim and Monte Rei.
Lagos
Vila Gale Lagos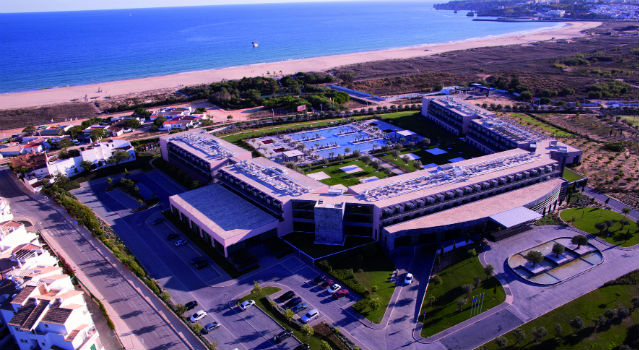 And still in the Algarve, this new and exciting hotel on Meia Praia Beach promises stunning sea views and easy access to the area's golf courses. Lagos is a vibrant town and the hotel has a similar feel, where well appointed rooms and balconies are perfect for relaxation. Or choose between the bars and restaurants
Lagos sits one hour west of Faro Airport with courses such as Palmeras, Penina, Morgado, Alamos, Pinta and Gramacho all in the vicinity.
Madeira
Vila Gale Santa Cruz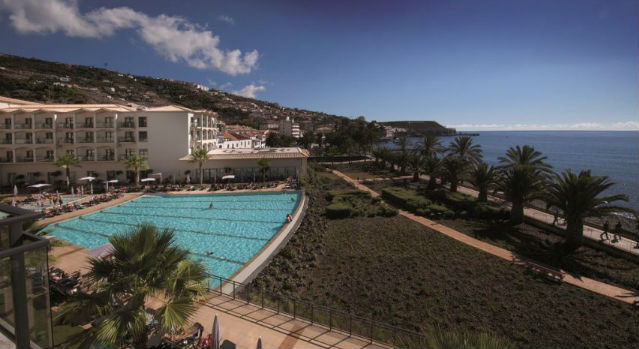 As one of Madeira's newest hotels you will enjoy exceptional comfort and facilities, as well as stunning views over the Atlantic Ocean. There are plenty of activities at the hotel, or the buzzing town of Santa Cruz is just a short walk away. Or take the time to explore this beautiful island.
Funchal Airport is only 15 minutes away. Golf courses on Madeira include Santo de Serra, Palheiro and Porto.
Estoril
Vila Gale Estoril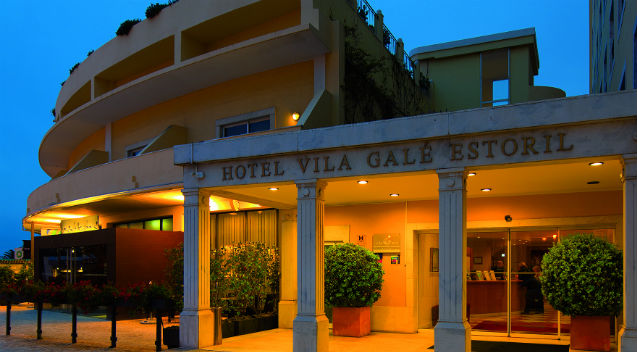 Located just 100 metres from the sea, in the centre of Estoril, this hotel offers stunning views over the Atlantic Ocean. With so many amenities on site you won't need to go anywhere… but the architecture of the town, or perhaps the local casino, may lure you away. And then there are the exceptional golf courses in the Lisbon area.
Vila Gale Cascais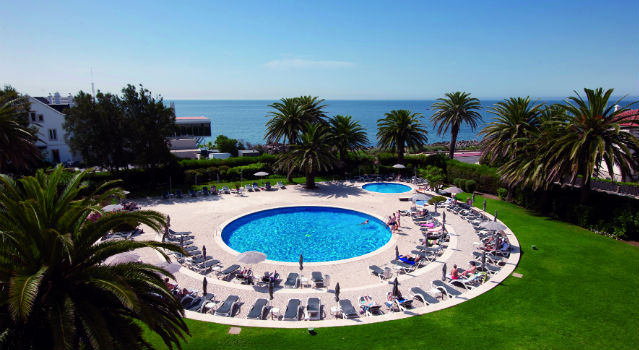 Similar to the Estoril hotel, the Vila Gale Cascai enjoys wonderful views over the ocean. Situated beside the marina and above Guincho beach, the hotel is just a five minute walk from the centre of town. The hotel has an outdoor swimming pool and is well known for its food.
Both hotels are located 40 minutes from Lisbon Airport, with a rich choice of golf courses in the area, including: Golf do Estoril, Oitavos, Penha Longa, Quinta da Marinha, Belas, and Aroeira I & II.
---
Related Content:
What do you think? leave your comments below (Comments)
---
Leave your comments below
comments powered by

Disqus
More Golf Course & Travel Features
Plan your next golf break with Golfbreaks.com