A guide to Golf in Alabama
By: Golf Shake | Thu 05 Feb 2015 |
Comments
---
"Sweet home Alabama
Where the skies are so blue
Sweet Home Alabama
Lord I'm coming home to you."
WAS it really 40 years ago that Lynyrd Skynyrd sang about the virtues of their home state in the deep south of America.
Alabama is now building a reputation for itself as great holiday destination. Brilliant hospitality, stunning food and great music are guaranteed - they are part and parcel of everyday life in the Deep South. Good weather also comes with the territory.
So why are you reading about Alabama here, of all places? That's easy - the state boasts some of the best golf courses in the United States.
It is home to the world-famous Robert Trent Jones Trail. If the name rings a bell then it is because he designed some of the best golf courses on the planet, and many of them are to be found in Alabama - a state that is both within reach for UK golfers and surprisingly inexpensive.
The Trail was the brainchild of David Bronner, who was convinced that building a series of top-quality courses would boost tourism, attract retirees, and spur economic growth within the state. His vision was on a grand scale — big, really big. "I don't do windows and I don't do just 18's," he famously said. Bronner wasn't looking to build just an 18 hole public golf course, he wanted to build 378 holes at eight spectacular sites throughout the entire state, at the same time.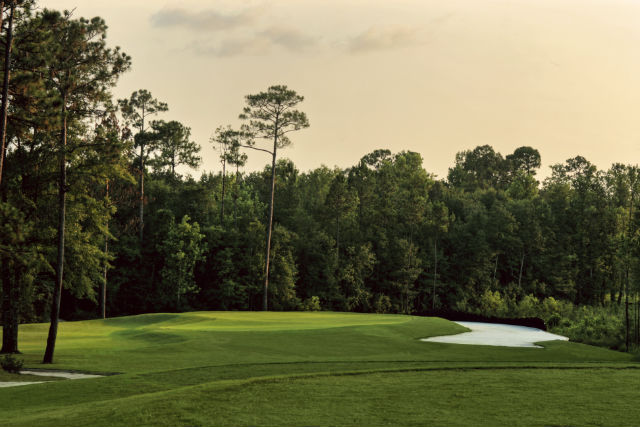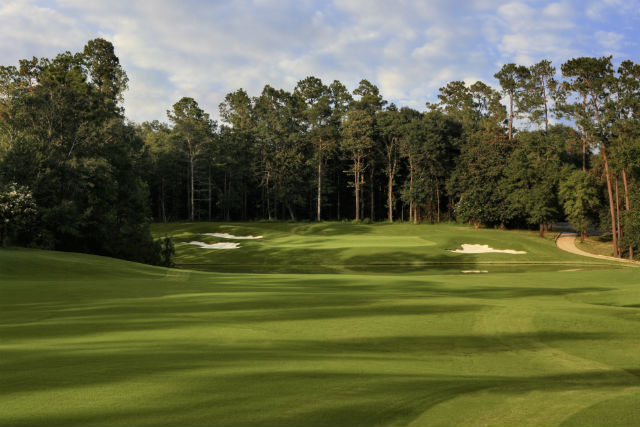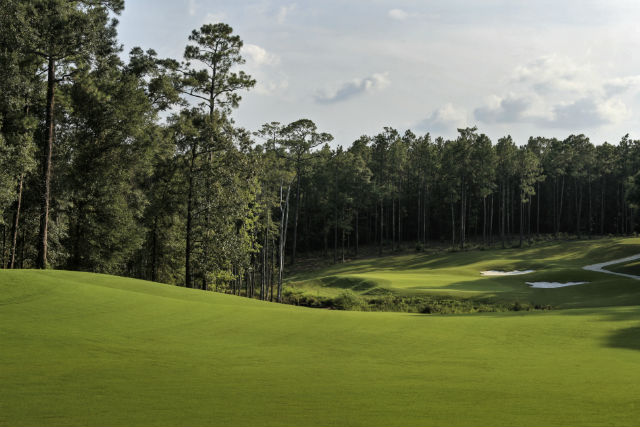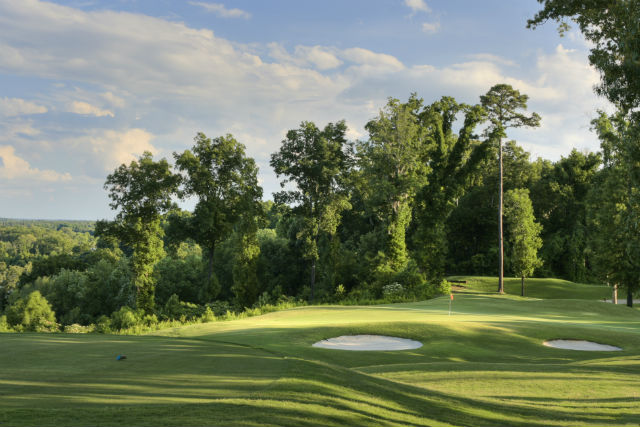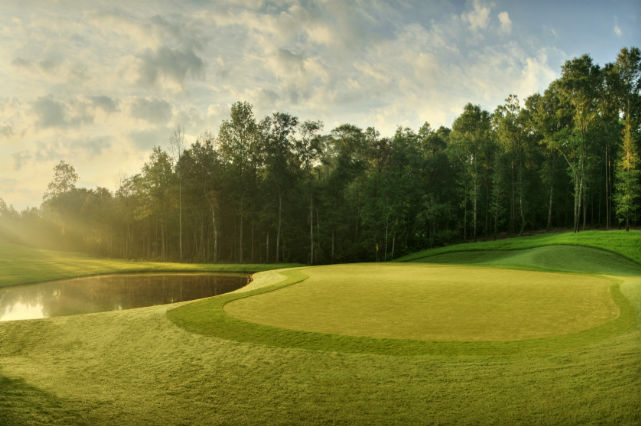 After all eight sites were opened, work began on two further sites and was finally completed in 2005, expanding the Trail to 10 different sites. The historic Lakewood Golf Club in Point Clear has undergone extensive renovations and is the Trail's latest addition, bringing the total to 11, comprising 26 courses a mind-blowing 468 holes.
How to get there
Direct flights from the UK land in nearby Atlanta, from where you would ideally head for Birmingham and play the famous Ross Bridge, then drive south to Montgomery and tackle the splendid Capitol Hill. You can then go east to Auburn (only in America would they name a town after a hair colour) and play the formidable Grand National.
Atlanta is approximately nine-and-a-half hours from London. You can take a short flight from Atlanta to Birmingham or Montgomery, but most golfers prefer to jump into their hire car and make the two-hour drive.
There are other options, such as flying in to New Orleans and then heading to Mobile. If you choose this route, you MUST take the time to explore New Orleans and sample its indigenous jazz and blues music.
Locals describe their way of life in Alabama as laidback, so if you are in a hurry, you may want to look elsewhere. Visitors will, however, enjoy the nightlife, which revolves around jazz and blues music.
It is a green state, with an incredible 22 million acres of forests, and that is a natural feature many of the golf courses have taken advantage of.
The Robert Trent Jones Golf Trail
So what is the Robert Trent Jones Golf Trail? Put simply, there are 26 golf courses set across 11 sites, and many of them feature in Golf Digest's 100 Best Courses in America. Buggies and range balls will be included. These courses are popular among locals, but this is an area that hasn't really been discovered by British golfers yet.

One of the most unique aspects of the Trail are the tee locations. The tee markers on the Trail are pegged to ability level, not age or gender. The courses were designed to measure as short as 4,700 yards and as long as 8,200 yards from the tournament tees, with as many as 12 tee boxes in-between. The courses offer a tremendous amount of flexibility.

It is best to avoid the summer months - in July and August, it gets VERY hot and sticky. The best time of year to experience the state and its golf courses is April-May and October-November.
One of the criticisms UK tourists level at the United States concerns accommodation, with motels not enjoying the greatest reputation. There are no worries on that front in Alabama - you will almost certainly end up staying in a Marriott hotel, boasting the same standards you would expect to find at home.
What about the courses?
Ross Bridge, near Birmingham, measures an astonishing 8,200 yards from the back tees, which makes it one of the longest in the world. Don't worry if you are not a long hitter though as every hole has five tees. It is a parkland course, with 10 holes played along the banks of two lakes connected by a spectacular waterfall dropping 80 feet between the 9th and 18th greens. Surprisingly for such a long course, it is the par threes that you will remember; many of them feature big elevation changes and water. This course is a must when playing the Robert Trent Jones Trail.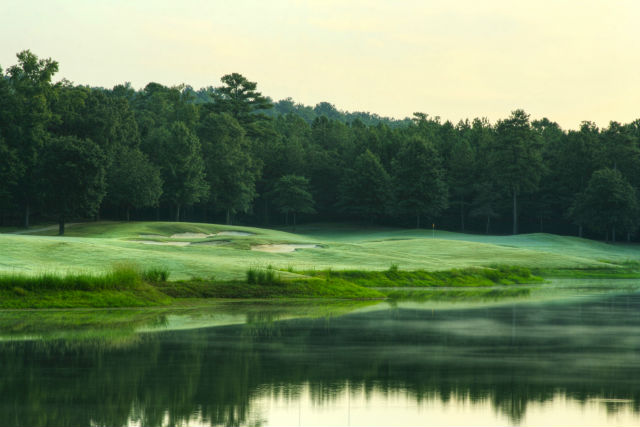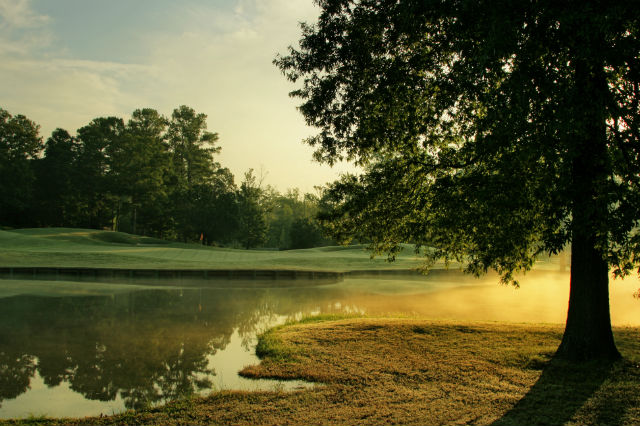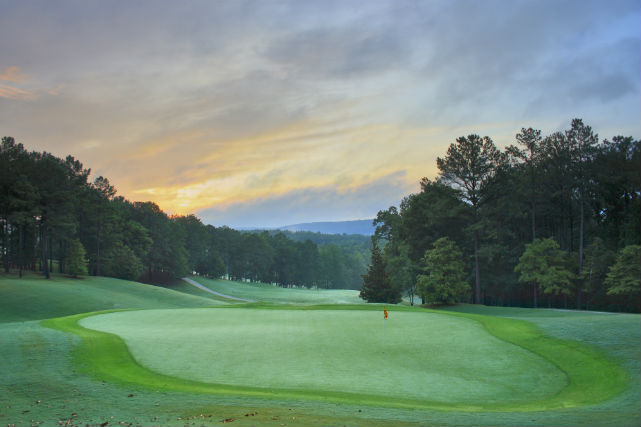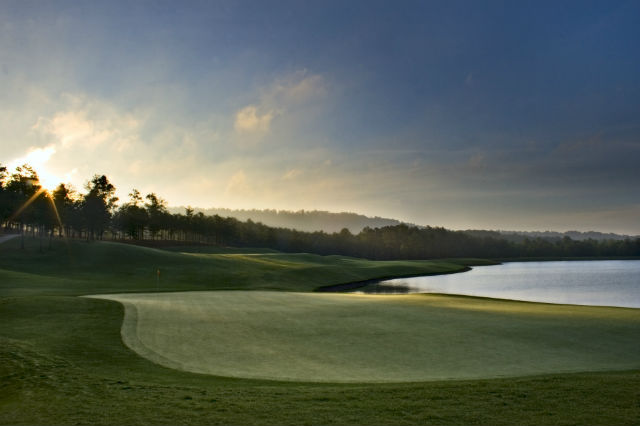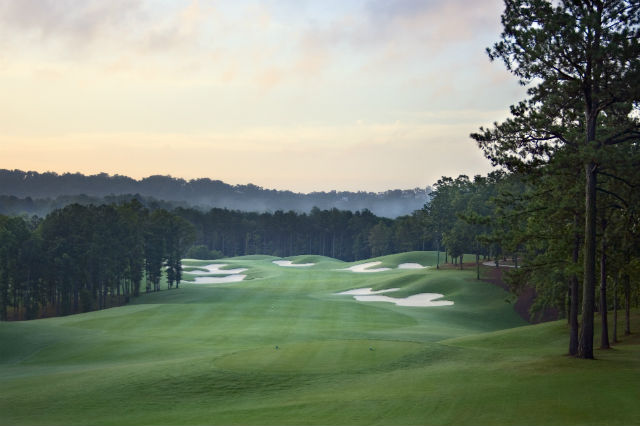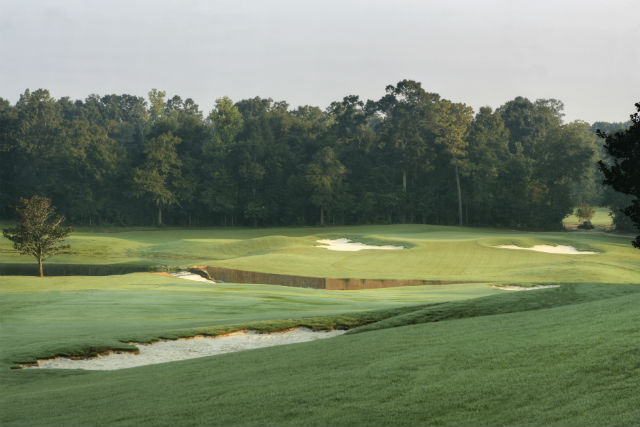 Capitol Hill Golf Club in Prattville features three 18-hole championship courses built over 1,500 acres of spectacular natural beauty - Judge, Senator and Legislator, which all measure more than 7,400 yards from the back tees.
The Senator (7,724 yards) is reminiscent of a Scottish links, with superb greens, more than 160 pot bunkers and mounds around the fairways. Every hole is secluded, giving the impression that you have this golf course all to yourself.
Grand National Golf Club features three courses, built around Lake Saugahatchee - the Links Course, named by Golf Digest as the second best new public course in America in 1993, the Lake Course, which was named fourth-best, and the Short Course, which is ideal for a warm-up.
The courses are situated at Auburn, with 12 holes on the Lake Course hugging the shores of Lake Saugahatchee. It is a thing of beauty, as is the par-three 15th, which measures 230 yards and features an island green. Just make sure you take plenty of golf balls with you!
For more information on Golf Packages to Alabama from specialist operator Golfbreaks.com - Click here
---
Related Content:
What do you think? leave your comments below (Comments)
---
Leave your comments below
comments powered by

Disqus
More Golf Course & Travel Features
Plan your next golf break with Golfbreaks.com