Stunning French stays and great golf Najeti Hotels
---
This article was created in partnership with Golfbreaks.com
---
Situated in various beautiful tourist hotspots around France the Najeti Hotel brand are one of a kind. Unique in their own way and stylishly French in another, a trip to one of their hotels and you won't want to be going home.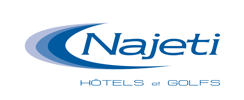 Established in 1994, the Najeti brand has eight hotels and three golf courses spread across Nord-Pas-De-Calais which is right up in the North of France next to neighbouring Belgium and a stone's throw away from England across the English Channel, Burgundy and the South of France.
Each of their eight hotels does not come with a star rating as 'each institution has its own identity in a specific context with a personalised welcome and an offer of restoration' so visitors can make up their own mind after their visit. All hotels are full of charm and have the staff and facilities on hand to make a stay at one of Najeti's hotels intimate and memorable.
Hotel Du Golf – Saint-Omer
Situated along the fairways and greens of the Aa Saint-Omer Golf Club, the Hotel Du Golf is Najeti's flagship hotel which offers panoramic views of the golf course and the Aa Valley. The contemporary styled 54-room hotel provides guests with a relaxing ambiance which is perfect to either watch golfers go by or ready you for a round to remember.
Guests can also relax in the spa with Jacuzzi and sauna or eat at one of two restaurants on-site. The Brasserie Le Ristandèl is located in the clubhouse and can be used by non-golfers as well. Serving up traditional dishes, guests can enjoy the views out on the terrace which opens up in the summer months.
Food lovers can enjoy more delights at The Lodge Restaurant which offers up more of a gourmet menu of choice along with a superb wine list from the regions marvelled Chateau's. Terraced seating is also available here as well as the clubhouse.
Aa Saint-Omer Golf Club
27-holes flow through the Aa Valley and stays in accordance with the hotel as its majestic views are to be saved as picture in your mind. The main 18 holes host the Najeti Hotels et Golfs Open which is an event on the European Challenge Tour. From 2003-2006 the Aa St Omer Open was an official money event on the European Tour but as It's scheduled in the same week as the US Open, big name players were absent and it was dropped from the tour. Past winners include Brett Rumford and José-Filipe Lima. The drop was the European Tour's loss and the Challenge Tour's gain as it was re-named to include Najeti Hotels for the first time last year, Irishman Simon Thornton was the victor and will defend his title between the 12-15 June this year.
The course also has an extra nine holes to which players can enjoy; golf lessons are also available through the golf school on-site along with Handigolf which was inaugurated in 2011 which allows people with disabilities to learn to play golf. The courses are taught by qualified teachers and are completely free.

Chateau Tilques - Saint-Omer
The Hotel Château Tilques is an absolute gem in Najeti's stable and is only 15km away from the Aa Saint-Omer Golf Club. Two hours from Paris, London and Brussels, the 54-rooom converted castle offers an authentic atmosphere within eloquent surroundings. Guests can enjoy the Indoor pool, tennis courts, bicycle hire, and boat trips to across the lake.
The Green Mesnil is the gastronomic restaurant onsite and it is where Jamie Oliver initial trained as a chef when he was 17 years old. The menu changes with the seasons and prides itself on using fresh produce from local amenities.
Northern France
Hardelot, Boulogne and Arras
An area swamped with an array of quality golf, northern France is a popular getaway for golf lovers abroad. A little trip over or under the Channel and you'll be in a golf haven.
Golf d'Hardelot has two magnificent courses surrounded by woodland. The Pines and Dunes course are about two miles apart and share a clubhouse with its own bar, restaurant and pro shop.
The Pines course was designed by British architect Tom Simpson who plotted his 18 holes through the beautiful forest. It has just recently been re-designed and re-open ready for the summer.
The Dunes course is very much the newer of the two being opened in 1991. Its modern layout and unique environment contribute greatly to his reputation. More modern touches can be found as the courses wraps around lakes, hills and wooden valley dunes.
A short drive away from the two courses in Hotel du Parc is a Najeti complex which offers a multitude of room options. 80 rooms, 22 apartments and one recently renovated guest suite is available and is perfect for families as the beach is only three miles away and facilities at the complex itself is child friendly. The Hardelot town centre is also a short walk away so dining options is a plenty.
Hotel Chateau Clery is another exquisite location nearby and this Najeti castle is certainly one to behold. Built in 1766,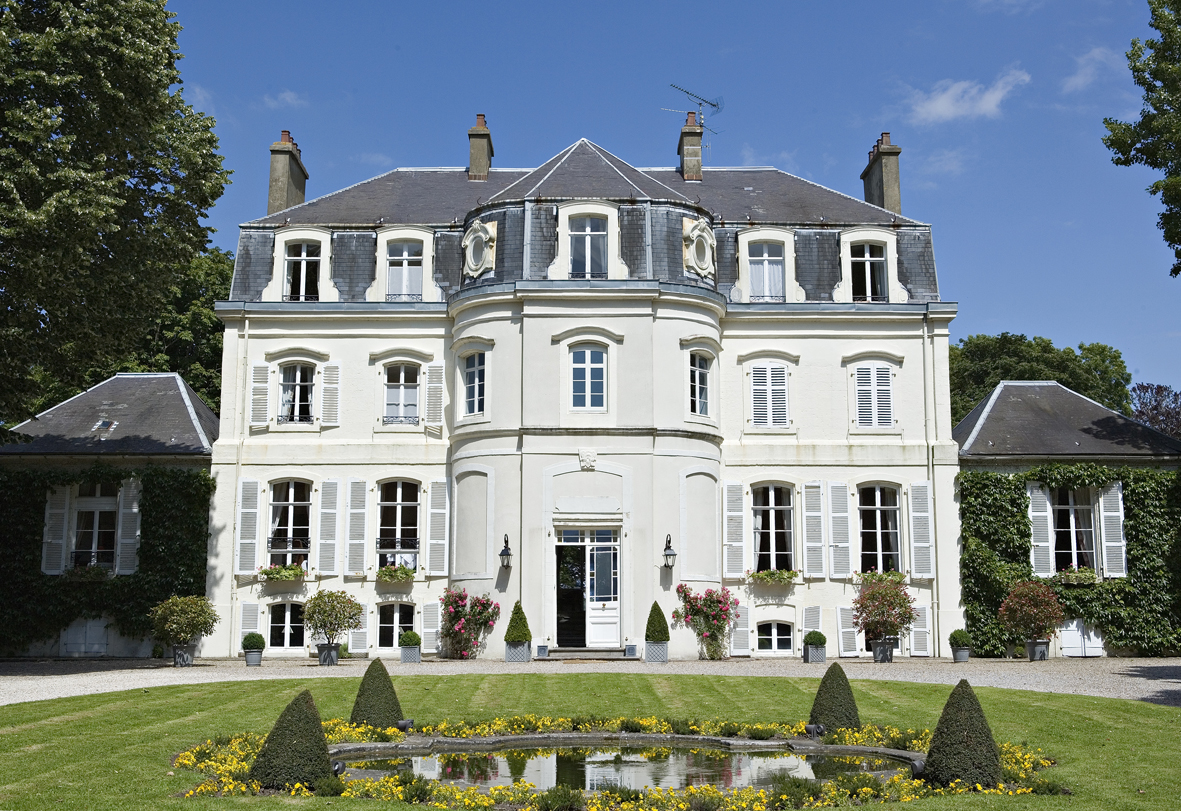 the castle sits within five hectares with its 27 rooms and suites divided between the castle, cottages and farmhouse. The hotel also has a fitness centre and spa on-site offering massages and beauty treatments. The beautiful setting within the French countryside and is ideally close to the town of Boulogne Sur Mer.
It is another perfect location for golfers with Golf d'Hardelot and the Wimereux Golf Club which is a centenary links which provide amazing views of the Opal Coast. The par-72 is a true test of links golf and as it was built on sand, means it offers up playing conditions all year round.
The drive from the Hardelot and Boulogne region to Saint-Omer is just under an hour so the prospect of playing the flagship course is not out of the question.
If you fancy staying nearby however the Hotel de l'Univers in the centre of Arras is the perfect location. The former Jesuit monastery from the 17th century turned famous hotel has 38 unique rooms as well as the Le Clusius restaurant which is famous throughout France for its fine dining experience. The Arras Hotel bar is also famous for preserving over 250 different wines to accompany your meal.
As well as the Saint-Omer fairways the Arras Golf Club and the Merignies Golf Club are nearby and both host 27 holes to choose from.
Arras Golf club have the Valley 18 which is a varied and technical layout which has hosted the Open de France Dames, on the Ladies European Tour.
The Hawthorns 9-holes is more a chance for golfer to develop their game of to get a course feel before heading out on the Valleys.
The third nine of the Merignies golf course is to open in June and a fourth will follow in 2017 to make this a 36-hole venue. Opened in 2008 the very new courses each will have a different feel and its own character. Variety and challenging is offered up on another course that is open all year round due to its sand complexity.
The Val Brand nine was the first to be opened and was designed initially as a links feel with tight fairways and winding bunkers around the greens. In 2010 the Valutte nine completed the first 18 which again followed the links feel and look with knee high rough and demanding tee shots. The soon to open Rupilly nine has much more of an undulating American style to it with humps and hollows protecting large forgiving greens.
South of France
Dubbed by some as a millionaire's playground, the area comes with a certain added charm to it. Hidden away is the homely Golf Valescure. A traditional 18-holes that maybe shorter in length than other previously mentioned but where it sacrifices length it gains in danger. Narrow fairways, water hazards and relatively small greens mean you have to be on your game to score well around here. The oldest course in the region Golf Valescure is well worth a visit if you're enjoying the fruits of southern France.
If you want to stay nearby the course the Hotel Valescure in Saint-Raphaël sits only five kilometres from the sea and includes plenty of facilities for guests to enjoy. 62 spacious rooms make up the hotel and it's the only Najeti hotel south of Paris.
For more information on playing and staying at Saint-Omer, France, please - Click here

---
Related Content:
What do you think? leave your comments below (Comments)
---
Leave your comments below
comments powered by

Disqus
More Golf Course & Travel Features
Plan your next golf break with Golfbreaks.com
Travel Deals Newsletter
Save up to 50% on golf breaks!
Join Today »