Feature Review - Chalgrave Manor Golf Club
By: Adrian Fallon | Fri 30 Aug 2013
---
We sent Golfshaker Adrian Fallon to play and review Chalgrave Manor. The Befordshire Course measures 6406 and is a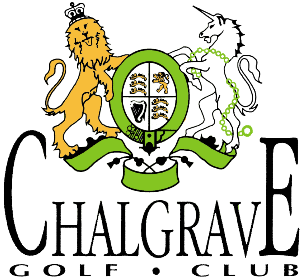 par 72 from the white tees.
Chalgrave Manor is located between Dunstable and Toddington in Bedfordshire.The course is parkland and about 20 years old. It is privately owned with a quite good sized membership. A new reservoir has been built in the middle of course and comes into play on the 12th which also the stroke Index 1 and hardest on the course.
On arrival we enjoyed an excellent coffee and bacon bap . The staff were all very friendly. On viewing the course from the clubhouse it looked as if it had matured significantly since I last visited with the of trees having grown much taller. There was also evidence of new planting.
Par 3's
Chlagrave boasts five par 3's and all have a different feel and all offering a different challenge. The stand out hole is the short 10th, playing over water to the green which slopes back to the pond. Putting from above the hole can be 3-4 putt territory, so beware!
Par 4's
The course has eight par 4's here, all very different which as a result requires you to use your shot making skills. Within the par fours are a mixture of uphill,downhill and doglegs. some have very very small greens others, like the 11th, is 3 tiered with your approach over water.
The re-modeled 12th has the reservoir in front of you and a 90 degree turn to the right, out of bounds comes into play on the right to stop you cutting the corner and makies the hole play it's full length.
Par 5's
There are par 5's with the 8th and 17th unusualy for a parkland course sharing the same green.

The 9th is a very long hole to a smallish green with accuracy at a premium other there's not much room to bale out around the green.
Signature Holes
The back nine is the better of the two nines, it uses more of the valley that runs through the course and for this reason I think holes 10,11 and 12 are the holes which form a signature stretch of the course.
Hole 1 gives you a fairly gentle uphill start and 18 is a long downhill dogleg par 4 to a sunken green, can be a tough finish.
Post Round thoughts
Tees were a bit shabby and the fairways were OK. Greens unfortunately are not good at all, quite spongy under foot and very very slow. There were also some incredibly small greens leading to an increase in wear and tear.bhouse
The served in the club house afterwards was great!
The Bottom Line
I've played Chalgrave a few times over the last year or two and I always enjoy playing here, it's not a bad course by any means but it needs to improve to become a really good course, the greens and clubhouse especially could do with some attention.
Adrian's Rating 6/10
---
Related Articles
Chalgrave manor Golf Club - Independently rated and reviewed by Golfshake users
---
Related Content:
Plan Your Next Round
Aldenham Golf & Country Club
Hertfordshire
from £13.00
Save 40%
Chesfield Downs Golf Centre
Hertfordshire
from £6.00
Save 30%
Colmworth & North Beds Golf Club
Bedfordshire
from £15.00
Save 30%
More Golf Course & Travel Features
Plan your next golf break with Golfbreaks.com