Sunningdale Old Course Review
---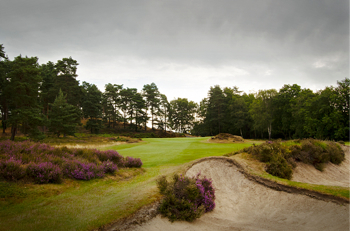 In 1926, after compiling rounds of 68 and 66 in Open qualifying over Sunningdale's Old Course, Bobby Jones famously declared: "I wish I could take this course home with me." After having the privilege of playing the Old this yeark, I couldn't agree more with such a statement. I've been fortunate in my life to play golf on some of the most revered courses in the country, but, thus far, I've yet to find one that measures up to this beautiful and inimitable layout.
The Old Course was designed by Willie Park, Jr. in 1900, and, since then, it's played host to a number of world-famous tournaments – an honour befitting of course of such standing. It staged the British Masters several times during the 50s and 60s, the Walker Cup in 1987, the Women's British Open in 1997, 2001, 2004, 2008, the Senior Open Championship in 2008, amongst others. The Old Course was ranked 10th in Golf Monthly's most recent Top 100 Courses of the UK & Ireland rankings, 33rd in world by Golf Magazine and 10th in courses outside the USA by Golf Digest in 2009.
If I was to sum up Sunningdale's Old in one word, it would be 'idyllic'. In fact, that's a statement that can apply to the golf club as a whole. The iconic and majestic clubhouse offers sweeping views over both the Old and the New; a serene setting and very much in keeping with the charm exuded by the two fabulous courses at one of the world's most highly-regarded golfing institutions.
The Old is an absolute joy to play and a magnificent example of how to sculpt a tree-lined heathland course. I use the world 'sculpt' here, because I view the course as a work of art. It rises and falls over the most beautifully contoured terrain, presenting some truly outstanding holes. The conditioning is first-class and, as my playing partner aptly noted, you could put a frame around all of the greens and create a picture worthy of hanging on any wall.
The green complexes are particularly worthy of note, as is the bunkering. The fairways aren't overly narrow, but they are framed perfectly by a combination of vibrant purple heather, mature woodland and a swath of fairway bunkers. It's around the greens where you really need to make your score, though. The Old isn't the longest course in the world, and if you're confident with your driver, you'll have a few short irons into some of these greens. But, if you're even slightly wayward with your approaches, you'll inevitably trundle off down some steep slopes and terraces and find yourself facing a nigh on impossible up and down. That's what makes a golf course so good: when opportunities for good scores are offset with almost certain bogies when you don't hit the shot you intended. And, if you ever become frustrated, just look back down the hole you've just played and those feelings will immediately subside.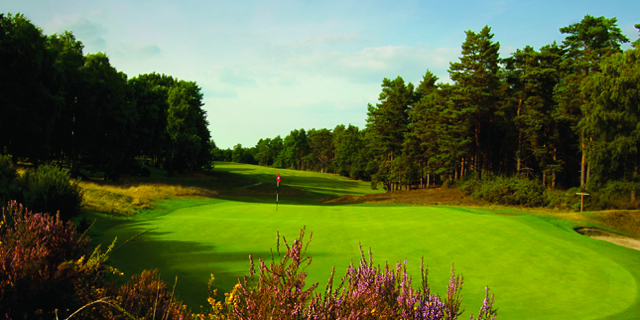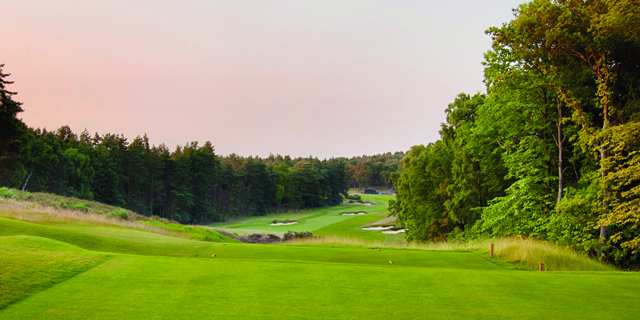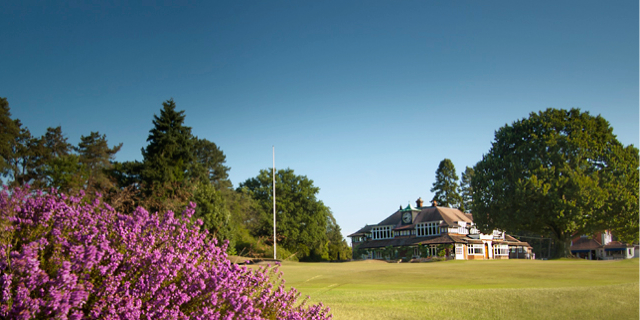 Every hole on Sunningdale's Old could be considered the signature, but, below, I've singled out my favourite par 3, par 4 and par 5.
It was a tough choice in each category, but I'd select the fourth hole as the best par 3 on the course. From the tee, the green sits some 15 yards above the level of the green, but course knowledge is invaluable on this hole. The putting surface, which slopes from back to front, has to be some 40 yards from back to front, but you would have no idea if you'd never played the course before. It's also a formidable target to hit, with a steep-run off area leading to beautifully picturesque heathland and two large, deep bunkers on either side of the green. It's so tough to get up and down from off the putting surface and three-putts are extremely common here. It's a classic par 3; one that is only a mid- to short-iron but one where you really have to work for par – the way short holes should be.
It says so much about the quality of the 10th hole that it's the only real choice in the best par 4 category, and that's thanks principally to the staggering view from the tee. The drop between the tee and the fairway must be more than 100 yards, and the contours of the short grass – which bends uphill some 150 yards short of the green – makes it incredible appealing from the tee. It's a wide target, and a touch of fade is ideal to work the ball off an intrusive fairway bunker to the left of the fairway. After a good drive, you'll still have somewhere in the region of 170-200 yards uphill to a shallow, wide green that sits in the middle of a secluded woodland patch. And, after you've finished the hole, you simply must enjoy a sausage or bacon sandwich in Sunningdale's renowned clubhouse, a wonderfully tranquil spot that looks back over the Old's stand-out hole.
There are only two par 5s on the Old Course, and the 14th is probably my favourite of these two. It's the longest hole on the course, and both sand and heather jut into the fairway around the landing mark, making it one of the toughest drives on the Old. If you find the short grass and you're a decent way up, the prudent play is to have a go with a wood. Cross bunkers, heather and gorse run across the fairway some 140 yards short of the green, but if you can get over this obstacle, you'll leave an easy chip and a good chance for a birdie.
Sometimes, world-famous resorts are built up so highly that it's impossible for them to live up to your raised expectation levels. That statement certainly doesn't apply to Sunningdale. It's a simply majestic golf club and the Old Course is the best layout I've ever played. It's a perfectly sculpted and truly stunning course that, in my eyes, is indisputably one of the best in the UK. Overall, I'd give the Old Course a rating of 9/10.
Image Credit: Golfphotostore [golfphotostore.co.uk] - framed golf holes, course images and photos of top british golf courses
---
Related Content:
What do you think? leave your comments below (Comments)
---
Leave your comments below
comments powered by

Disqus
Plan Your Next Round
Sand Martins Golf Club
Berkshire
from £30.00
Save 45%
Wexham Park Golf Club
Berkshire
from £9.00
Save 24%
Burnham Beeches Golf Club
Buckinghamshire
from £60.00
Save 60%
More Golf Course & Travel Features
Plan your next golf break with Golfbreaks.com
Travel Deals Newsletter
Save up to 50% on golf breaks!
Join Today »