Review: South Staffordshire Golf Club
By: Golf Shake | Tue 11 Jun 2013
---
A true test of your course management skills resides here at this timeless treat steeped in tradition and golfing heritage and situated in a peaceful oasis of rural charm on the edge of the Black Country.
The South Staffordshire Club boasts an impressive list of designer credits that mark it down as potentially a little bit special before you've entered its leafy entrance lane. Originally designed by Harry Vardon in 1908, messrs Colt, Braid and more recently Donald Steel have also played their parts in creating a layout that charms, teases and yields a low score very reluctantly. One that has remained pretty much untouched over the years save for the construction of a number of new back tees in recent times.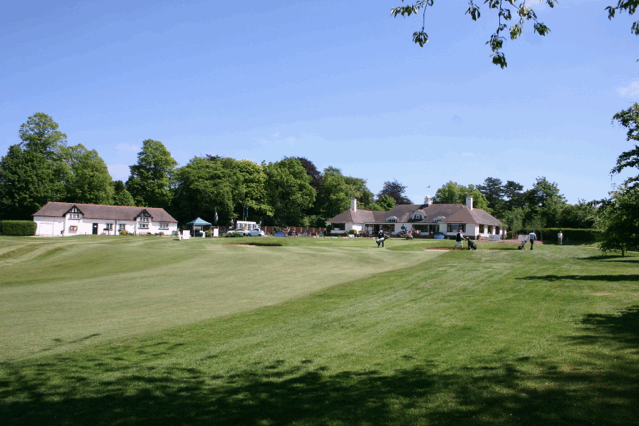 The layout resembles a classic English country park in looks and is always presented immaculately, at the present time it has been reputed as never being in better playing condition. The gently rolling fairways, tree lined with rows of mature oaks, pines and silver birches are as pretty as a picture yet demand a precise touch to negotiate your way around them for a clear path to distant greens.
Not as much as a puddle in sight for a water hazard but the bunkers are well placed, out of bounds is a frequent consideration and the just the merest lack of accuracy on approach shots could truly test the creativity of your short game. A few raised and contoured putting surfaces feature banks and subtle slopes designed to lead the ball toward nasty spots where rescuing pars will be tough. A bit of course knowledge is a useful thing to have, South Staffordshire specialises in unheralded teasing hazards as opposed to the full in your face effect.
Nothing at all is given away too easily here, but if you are to have a successful round you'd best get it underway quickly once a pretty daunting opening tee shot is negotiated safely. A gentle fade is the ideal shot to plot a path around the trees and avoid out of bounds to the right for a chance to have a dash at the green in two at the par five first. Following that there are some decent birdie prospects early on especially at the short fourth, and the following hole, a reachable par five. The sixth is a lovely short hole to savour, through a narrow canopy of tall trees to a well protected green that must be found, a birdie chance if you manage it, bogey territory should you slip away from its sanctuary.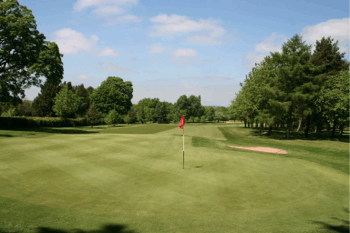 Wise to adopt a conservative approach for the eight hole stretch from the seventh where only the short 11th offers any relief from a challenging spell of 400yard plus par fours. This is where a sound long game really will need to come into play. Birdies are rare occurrences, the fairways can get tight and frequently you can easily find yourself a little wrong sided for your approach, beautiful but deadly golf holes that play very long and each one capable of damaging anybody's scorecard.
An exciting finish is always a likely prospect, survive the test of the dangerous long par three 15th and you can look forward to attacking the final three greens with shorter irons. A little less length for the closing trio yet the superbly smooth putting surfaces at South Staffordshire save some teasing intricacies for the climax. What a setting for a finishing hole too, playing your final approach to the undulating 18th green plus trying to avoid the newly revetted little traps with the distinctive clubhouse behind is truly one of the most stunning profiles in West Midlands golf.
South Staffs at its finest - 17th hole 339 yards Par 4
Time to finally dispense with the driver on this delicious and shorter test, tight and flanked on each side by tall trees, accuracy is the name of the game in order to give yourself the best opportunity to get your approach close to the flag. That would be a wise move as this putting surface is notoriously slippery, keep it below the hole for the best chance to emerge unscathed.
Facilities
The delightful practice putting green sits outside a clubhouse traditional in looks with a spacious interior. The comfortable lounge bar, spike bar and restaurant all look out over the first and 18th holes and can cater comfortably for any size of society or corporate occasion.
Tournament Golf
South Staffordshire's reliability and its playing test make it an ideal venue for competitive golf. Several top class regional events are regularly held here including the PTS Invitational, the 54 hole flagship Midlands PGA tournament hosted in June and covered by the Sky TV cameras.
The Peter Baker Golf Academy
Head Professional Peter Baker, the ex Ryder Cup player and Vice Captain learned to play the game at South Staffordshire and is now responsible for nurturing a new generation of young golfers at the club. He has overseen improved teaching and practice facilities, with a completed ten bay range and short game area. Indoors the newly refurbished pro shop houses the Indoor Performance Clinic with swing analysis, launch monitor and putting systems.
---

Review by Phil Nicholas from Midlands Golfer.
Midlands Golfer is a bi-monthly publication and delivered free to all clubs, ranges and golfing retailers across the region. Very much written and produced with the average player and society golfer in mind with news,reviews and features from both our editorial team and golfing contributors from all over The Midlands.
---
Related Content:
Plan Your Next Round
Bridgnorth Golf Club
Shropshire
from £15.00
Save 30%
Dudley Golf Club
West Midlands
from £9.00
Save 24%
Bromsgrove Golf Centre
Worcestershire
from £7.00
Save 25%
More Golf Course & Travel Features
Plan your next golf break with Golfbreaks.com