Review Foxhills Longcross Course
---
Foxhills Country Club has to be considered as one of the best and most enjoyable golfing destinations in Surrey, and the quality and class of the country club as a whole is reflected in the golf courses it possesses; the Longcross and the Bernard Hunt.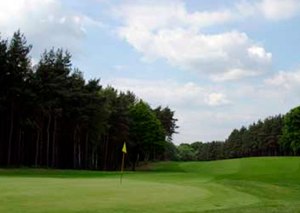 The Longcross is a beautiful golf course and, whilst it isn't long, if you are not putting the ball in the right places from the tee, you will struggle to reach a score even approaching respectable. The rough is penal in a lot of places, strategically placed fairway bunkers add difficulty to numerous tee shots, bushes and ditches come into play on several holes, and trees line most fairways. As with most courses, however, a good score is out there if you keep the ball in play. The club had some issues with the quality of the greens until recently but the corner has been turned, and now they are even-paced and true, with little or no spike marks.
Whilst both Foxhills courses (as well as a brilliant nine-hole par-3, multiple chipping and putting greens, a short game area and driving range) are of a very high quality, I prefer the Longcross. It is a beautiful golf course, containing some truly original, testing golf holes. There is a real mixture of short and long; narrow and open; treacherous and scoreable, but every hole is a fair challenge.
Par 3s
The par-3s on the Foxhills Longcross are as good a selection as I can remember on any golf course, and if you finish your round playing them to handicap you must be content with your work. There is a real variation in short holes - ranging from 120 yards to 210 yards – with each one framed by trees and protected heavily by sand, bushes and deep rough. There is a contrast between the two par-3s on the front nine and the two par-3s on the back nine, with a significant variation in length.
The 11th hole is a magnificent yet daunting hole measuring in the region of 200 yards - it is not a hole you want to come across if you are playing bad golf. There is a massive valley between the tee and the green, so tee shots must carry at least 180 yards to find the putting surface. Anything hit right or long will find trees or a ditch, and any shot scuffed will roll down the hill into a lateral water hazard. Two large bunkers guard a large, quick green that slopes heavily from back to front.
The second par-3 on the back nine, the 16th, doesn't get any easier. It measures 210 yards from the white tees and plays as one of the hardest, narrowest holes on the course. As with the 11th, tee shots must carry in the region of 180 yards to clear a pond that protects the front of the green, and anything hit right or left will find trees. If you are anywhere near the green or in a greenside bunker you consider yourself fortunate – there really is no bail-out area. If you walk off the green with a four you won't be disappointed.
Par 4s
The par-4s on the Longcross really are a stand out feature in terms of design. They are not at all long by modern standards, but you have to be considered and play smart golf to score well on them – being in position from the tee is far more important than length. That it not to say, however, that you will have a wedge in hand for every approach; there are some long, extremely difficult holes that can only be reached with two big shots.
The first hole is a lovely par-4, winding its way downhill through an array of pine and oak trees to a green with a very narrow entrance, followed by the short but tricky second, where tee shots are blind and must be hit significantly from left to right to avoid an intrusive fairway bunker.
But the best par-4 on the front nine is the 420-yard ninth, which is also stoke index one. Drives must be both long and accurate and play notably uphill, with anything too far left being blocked out, and anything not reaching the crest of the hill leaving in excess of 220 yards to the green. The hole plays downhill as it turns left towards the green, but thick rough guards the fairway and a lateral water hazard cuts across some 50 yards in front of a tiny green.
Par-5s
Despite the quality of the par-3s and par-4s, the par-5s are arguably the best feature of the Longcross. As with the course they are not long and some are reachable in two shots, but driving accuracy is pivotal. All the par-5 holes are a different challenge and a real joy to play; a tough but fair examination that will reward those players who hit the ball straight and avoid the numerous hazards that come into play.
The 4th is a wonderful risk/reward hole. It measures 495 yards from the whites, and I can't remember a tighter par-5 driving hole. Trees encroach from both sides of the fairway, and anything even slightly pushed or pulled will mean a pitch out sideways. Good drives will filter down the hill into a zone 220 yards or so from the green. The second shot, however, is as perilous as the first, with a ditch crossing the fairway 50 yards short of the green and a large tee waiting to catch anything hit right. The green itself is 30 yards long and slopes considerably from back to front.
The 14th is a spectacular hole and my favourite on the golf course. Drives are semi-blind and hit downhill from an elevated tee with expansive views of the course. Dense trees line the right hand side of the fairway, but anything hit left to compensate will bounce off the sloped fairway and into trouble. After a good drive a trick second lays in wait. Lay-ups must be very precise and positioned to avoid an enormous tree on the left hand side of the fairway and a water hazard some 100 yards short of the green. A hole that reflect the quality of the course.
The Longcross at Foxhills is a wonderful, beautifully manicured golf course with some outstanding holes.
I would give it an overall rating of 4.5/5.
---
Related Content:
What do you think? leave your comments below (Comments)
---
Leave your comments below
comments powered by

Disqus
Plan Your Next Round
Milford Golf Club
Surrey
from £15.00
Save 45%
Ashford Manor Golf Club
Greater London
from £30.00
Save 35%
Purley Downs Golf Club
Surrey
from £25.00
Save 30%

More Golf Course & Travel Features
Plan your next golf break with Golfbreaks.com
Travel Deals Newsletter
Save up to 50% on golf breaks!
Join Today »