Where to Play Golf in Tunisia
By: Golfshake Editor | Tue 26 Jul 2022 |
Comments
---
It's hardly top of everybody's wish list for a golf break abroad, but is Tunisia the next destination to woo players from the UK and Europe? Andy Waple visited the North African country to discover what it has to offer.
Tunisian tourism has suffered severely from the pandemic and an awful incidence of terrorism in 2015, yet it is slowly but surely re-emerging as an attractive holiday destination.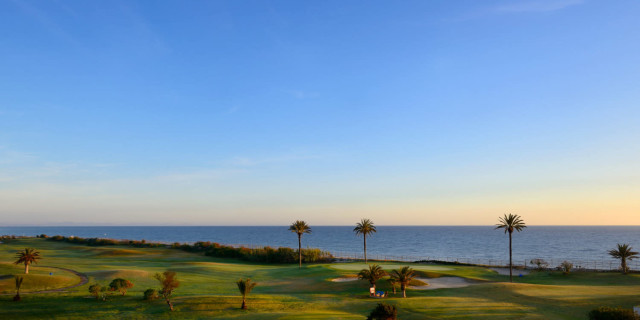 Golf at El Kantaoui - Image Credit: Peter Corden
---
It does have a lot to offer. It isn't too far from continental Europe, the weather is appealing, there is a wealth of history, some of the hotels are top notch and service levels are genuinely high.
On top of that, everything is relatively inexpensive, and that includes golf.
But what about the courses? There are 10 golf courses in Tunisia and a couple more in the pipeline. Most are situated in the main coastal tourist areas, ready to attract those seeking some golf while enjoying the typically warm climate, great beaches and some very good hotels.
The good news is that most were designed by American designer Ron Fream whose company Golfplan was involved in the development of Tunisian golf from the 1970s.
This means there are some great designs, some very challenging, others more suited to holiday golf.
What it lacks is a decent cluster where players can descend for a week's getaway, able to play several courses in close proximity.
Sadly, not all of them are in good condition either and this is something that needs to be addressed if the country is to make serious inroads into golf tourism.
Ron Fream himself said in an interview recently that it's a shame Tunisia's true potential has not been realised.
There are however some unexpected gems in unlikely locations which are very good indeed.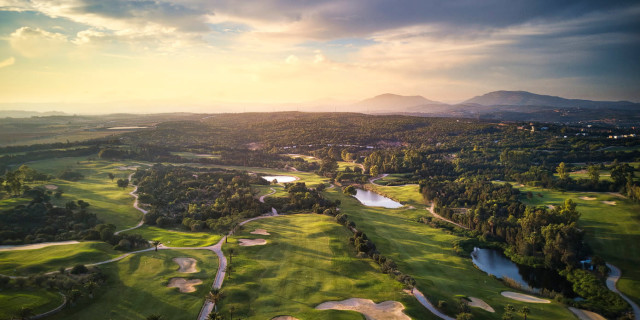 Golf Citrus - Image Credit: Peter Corden
---
Hammamet
There is a small cluster of courses around this popular seaside town suitable for holiday golf.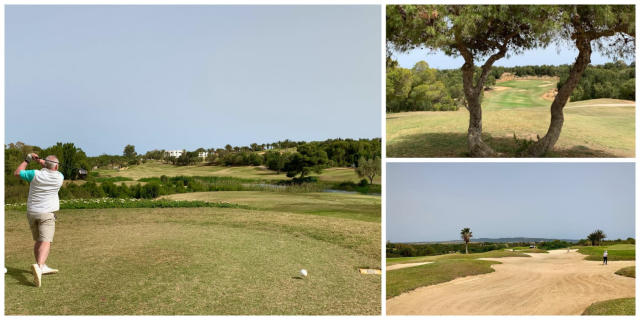 Citrus Golf
Just outside the resort is the Citrus Golf complex with two 18 hole courses. La Foret, as its name implies, runs through pine trees and is the most challenging of two at this privately-run resort.
This is a player's course where accuracy is paramount. Shots missing the fairways are nearly always punished and often result in a lost ball. That said, if you are on your game this is a hugely enjoyable test of your golfing abilities. We made the mistake of playing off the white tees - leaving some very long carries off the tee in places. There are some very good holes here and the conditioning was acceptable.
The sister course, Citrus Les Oliviers, takes its name from the bountiful olive trees that dot the landscape. The front nine is flat, easy to walk and enjoyable while it remains a pleasure to play on the hillier back nine. It features wide fairways, large greens and was in good condition during my visit.
For more information visit: www.golfcitrus.com/
Yasmine Valley
A stone's throw from the Citrus resort is another Fream design, Yasmine Valley, which boasts a well-regarded layout. In 2010 an ambitious plan was launched to convert it into a 36-hole resort with the existing course remodelled and a second, named the Tahadi, added by Nicklaus Design. Sadly the project never got off the drawing board. We were told the scheme could once more come into fruition, but in the interim the existing course has gone to seed. During my visit in Spring 2022 it was in terrible condition due to woeful neglect and is best avoided.
Sousse/Port El Kantaoui
The tourist city of Sousse and its purpose-built holiday destination of El Kantaoui welcomes in excess of 1.2 million tourists each year and is home to a 36-hole golf privately-owned complex, El Kantaoui Golf.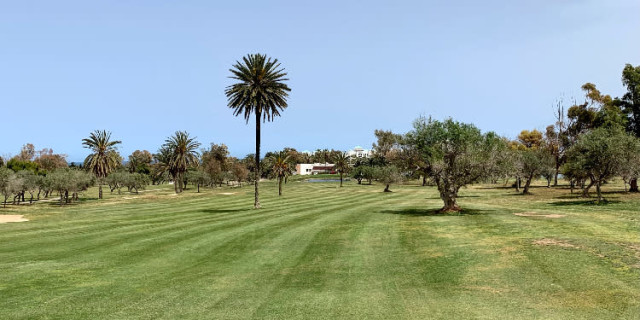 El Kantaoui Sea, a lovely easy-going tourist course is well worth playing if you get the urge to get off the sunbed. It has wide fairways, but a few irritating intrusions from surrounding properties. Most enjoyable, and in good condition during my visit.
El Kantaoui Panorama, is technically the better and more demanding of the two but its conditioning on the back nine left a lot to be desired. Water shortages appear to be the problem here - indeed drought is a major issue facing North Africa in general.
It was a shame to see the burnt out fairways because it is clearly a clever course with some demanding holes.
For more information visit: www.kantaouigolfcourse.com.tn/eng/home
Tunis/Gammarth
Capital city Tunis is a busy hub with some classy surroundings including the pretty hilltop village of Sidi Bou Said and the remains of the ancient city of Carthage. Along the coast in the Bay of Carthage is Gammarth, a former fishing village that has developed into an up-market tourist resort.
The Residence Golf Club is an up-scale complex developed by Singapore based company Bonvests Holding Ltd. The course was designed by Robert Trent Jones Jnr and the complex also includes the Residence Hotel both run under the Cenizaro banner.
Constructed between salt flats and the Mediterranean sea, the 18 holes really are easy on the eye. Some of the holes on the back nine are simply breathtaking with fairways weaving through reed beds populated by colourful sea birds. The course is pretty flat, and its hazards are complemented by the fresh and often welcome breeze coming off the sea.
The Residence Hotel, with its beautifully furnished public rooms and bedrooms, is top drawer too.
For more information visit: www.cenizaro.com/theresidence/tunis/golf
Tabarka
In the north west of the country on the coast near the border with Algeria lies this unspoilt haven the likes of which is rarely found on the Mediterranean these days. The small fishing village has developed a little over the years but it remains a sleepy getaway favoured by divers enjoying the many underwater sites rich in marine life.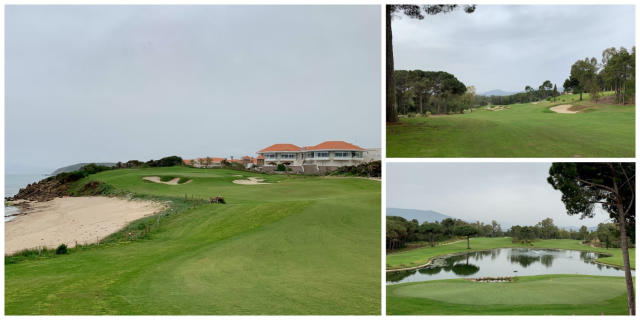 A Qatari investment group saw the potential of the area when in 2014 it bought a hotel and refurbished it into a luxurious 5-star resort - the La Cigale Tabarka Hotel, Thalasso, Spa, & Golf Resort. It lavished millions on the property and its accompanying golf course, which now is arguably the best in Tunisia.
From a stunning clubhouse, the course heads through a hillside pine forest, but soon returns to the rear of the hotel and onto the coast where a cluster of clifftop holes are the highlight of this spectacular course. It then returns to the forest before presenting a very fine final hole where a long drive will leave the option of playing safe avoiding the large lake in front of the green, or hoping for one of your best shots and taking it on.
This really is a class course with a hotel and setting to match.
Tabarka itself is rather remote, particularly since its airport is currently closed to international traffic and requires a good three-hour drive from Tunis. However, if you are looking for true seclusion in a glorious undiscovered part of the Mediterranean then this is well worth exploring.
For more information visit: www.lacigaletabarka.com/en
Verdict
Tunisia has set its sights on becoming a destination for golf tourism in its own right but it has a long way to go to compete with its rivals. It would do well to pursue the Turkish model where, at Belek, there is a critical mass of good courses supported by all-inclusive hotels.
Playing golf in the resorts of Hammamet or Sousse should be viewed as an add-on to a relaxing family beach holiday.
However, couples wanting to be ahead of the crowd and who like to visit somewhere different could consider a short stay at either of the luxurious pair, The Residence in Tunis, or La Cigale in Tabarka. Golf at these is very good and the hotels are opulent.
Our tour operator partner golfbreaks.com offers holidays to Tunisia including short stay-and-play breaks at The Residence.
---
Related Content:
What do you think? leave your comments below (Comments)
---
Leave your comments below
comments powered by

Disqus
Plan Your Next Round
Ardglass Golf Club
County Down
from £22.00
Save 50%
Castlerock Golf Club
County Londonderry
Galgorm Castle Golf Club
County Antrim
from £13.00
Save 23%
More Golf Course & Travel Features
Plan your next golf break with Golfbreaks.com