The Lodge at Princes Golf Club Stay Play Review
By: Andrew Picken | Sat 09 Nov 2019 |
Comments
---
Report by Golfshake Ambassador Andrew Picken
---
I have been blessed with the opportunity to play at Prince's Golf Club before, the renowned venue in Sandwich, Kent. However, I hadn't yet experienced The Lodge or to play the course known as Shore. I have been an enthusiastic advocate of the other two courses known as Dunes and Himalayas since my first visit. This return was well worth the wait.
You can see my previous review of the courses, here.
Stay and Play at The Lodge
The accommodation is well appointed and within The Lodge, each bedroom has its own private en-suite facilities. The bathrooms have a bath or shower option. Great if you have done a lot of walking and need a good soak post round.
Each lodge has the capacity to provide for four golfers. Each room has two single beds with an adjoining a kitchenette, lounge and golf storage area.
The Lodge has been converted from the old clubhouse and are literally beachside properties offering incredible views of the beach and ocean.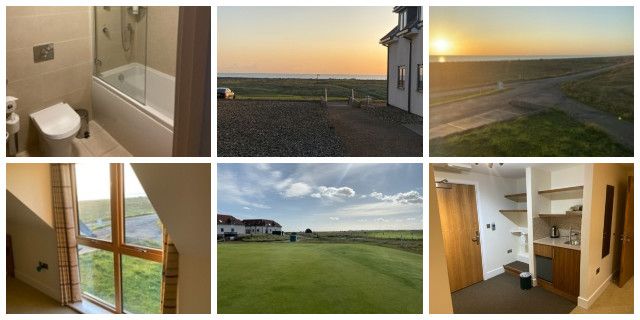 My room overlooked the intersection of Royal St George's and Prince's at the 6th green. Watching the world come to life around dawn through this window was an absolute joy.
A short walk on the beach was followed by a superb breakfast, cooked to order, by the attentive staff. It was that good I forgot to take a picture as I was so distracted by the sounds and smells of the morning kitchen.
Formal restaurant facilities exist for the evening meal and the excellent cuisine can be taken either in the bar, lounge or restaurant. All our meals were of excellent quality and locally sourced and prepared to perfection.
It is clear that the venue enjoyed global patronage by our experience of the multilingual breakfast. Our fellow golfers represented many European golfers, some having driven from Germany.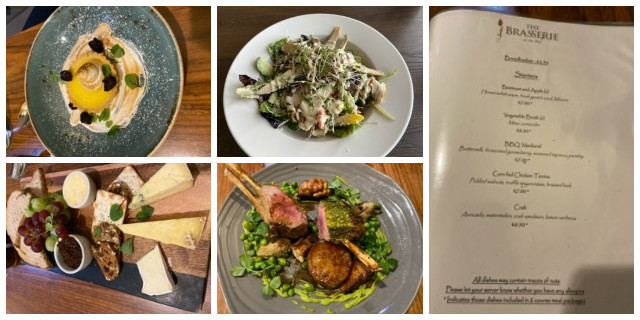 Our original plan was to renew my acquaintance with the Himalayas and the Dunes. The weather on the day of our autumn visit was superb and we decided to try and play 27 holes in order to be able to take in the newly refurbished Shore course. Some 26,000 steps later there were no regrets at all.
This is a wonderful venue to walk and although the ground is undulating and interesting it is a straightforward and easy walk for those carrying or using a trolley. The turf is immaculately maintained, and every hole offers something of interest.
The Courses
The courses are laid out to the standard of an Open venue and it will be a qualifier site for this 2020 Open next door. They are superbly conditioned. The welcoming customer service is simply superb providing all that I seek when I visit a golf club.
This is a family friendly, golfer friendly, dog friendly, visitor and member friendly venue.
Simply put, it is golfing gold for the visiting golfer. I was genuinely excited at the prospect of being able to share Prince's with my golfing companion and at no point was I uneasy about its ability to deliver exactly what I anticipated.
As we drove back home to the Midlands after our visit all we could talk about was when we would be able to return again. This is a very special place hat I Highly Recommend to a golfer of any standard.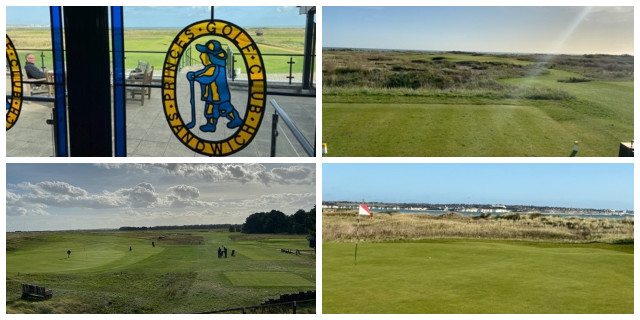 There are winter deals available for a Stay and Play visits that are, in my view, incredible value.
The courses play well in all weather conditions and we were blessed with one of those wonderful autumnal days with clear weather and the gentle wind emerging from a gentle dawn.
The following day we faced rain and wind, but it was equally as pleasurable an experience although considerably more challenging from a golfing perspective. If you are seeking an introduction to top quality links golf, I can think of no better venue than Prince's.
From a practical point of view, early booking is required to ensure availability of The Lodge. During my previous visits I was unable to undertake the Stay and Play experience simply due to the fact that the place was already completely full.
The Golfshake Community has assessed Prince's with a 100% Highly Recommnded rating. Simply put, I can't say better than that.
Image Gallery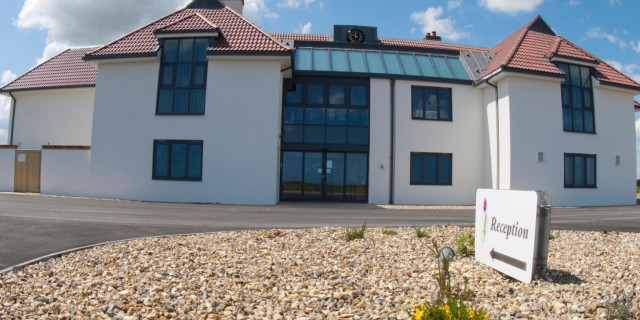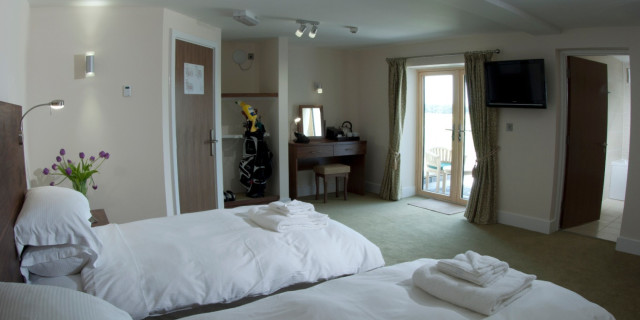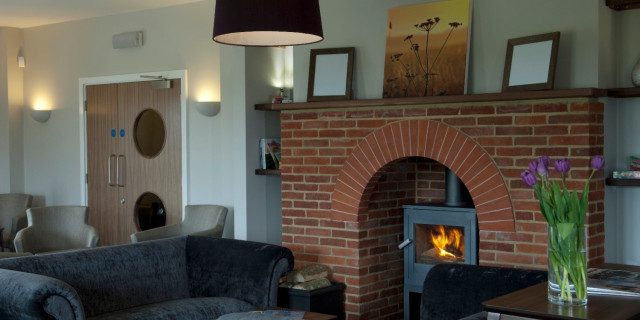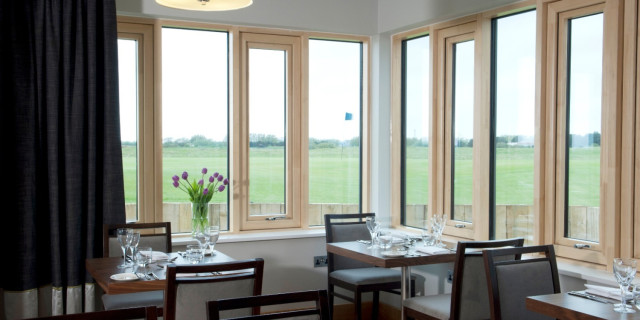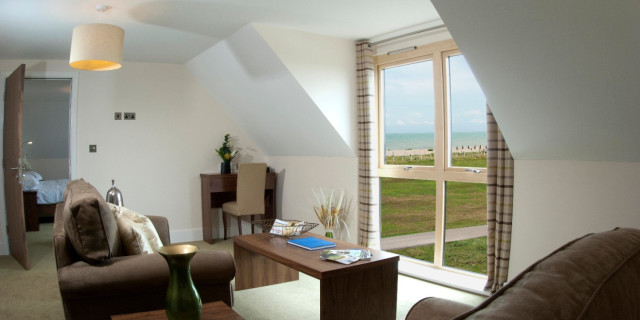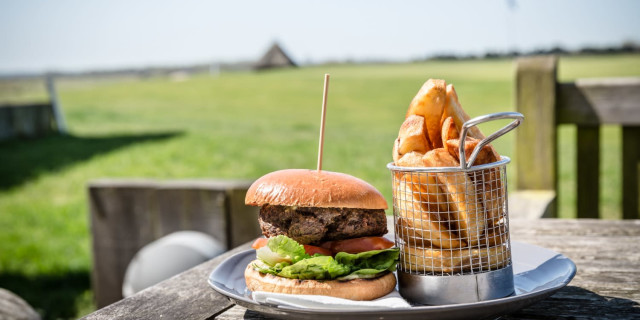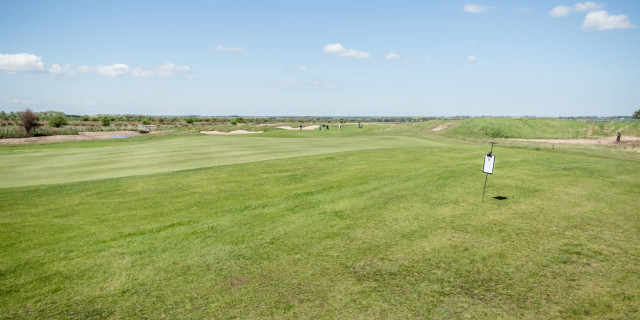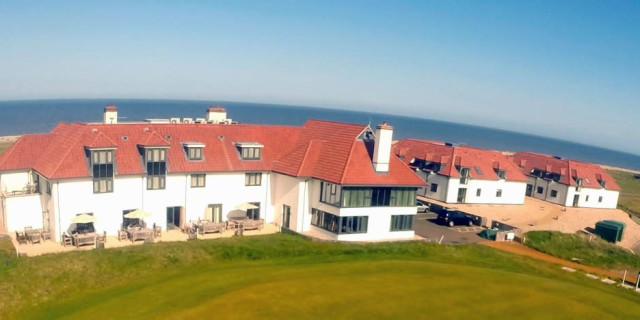 The Shore Course
Measuring 3,571 yards from the Championship tees, this is a delightful loop that has benefitted from recent works that have taken it to another level.
I never thought I would wax lyrical about paths through bunkers but the manner in which sand scrapes have been adapted to include sleeper pathways is simply beautifully natural and practical. The bunkering is stunning with natural fringes and edges.
Given that Prince's is the location where the first ever sand wedge was put into tournament play in the 1932 Open by Gene Sarazen, the bunkers have to be good. And they are!
As part of the continued progression for the courses, the 5th hole on the Shore stands out. The carry over bare sand areas and the view towards the sea makes for a stunning hole.
The 6th (existing 5th) has also benefited from the 5th hole project with a new alignment from elevated tees in the dunes. The reconfigured tee complexes have added character to many of the holes, as have the restoration and creation of bare sand areas in many areas.
I also closely examined the new green complex for a short par 3 that is under construction on the Shore. We didn't get to play it, but I do have to admit having a sneaky wander to the tee box and the views it now provides due to the altered angle of play is stunning. The sea provides a stunning backdrop and I genuinely can't wait to see this hole once it is introduced into full play in the Spring of 2020.
Conclusion
Prince's is a venue of the highest order.
45 minutes from the Channel Tunnel. Two hours' drive from Central London. It also enjoys excellent rail links from all London Rail Networks. It is situated on an area of Outstanding Natural beauty and The Lodge logo proudly incorporates an image of the rare and beautiful Southern Marsh Orchid in its logo.
Actually, that is a decent description of this venue in itself. Rare and Beautiful.
I have no hesitation in recommending a visit. I am already planning a return next year.
---
Related Content: travel review Princes Golf Club Princes Kent England Courses
What do you think? leave your comments below (Comments)
---
Leave your comments below
comments powered by

Disqus
More Golf Course & Travel Features
Plan your next golf break with Golfbreaks.com
Travel Deals Newsletter
Save up to 50% on golf breaks!
Join Today »