Golf in Mauritius and The Seychelles
By: Golf Shake | Tue 19 Jul 2016 |
Comments
---
Head to the Indian Ocean Islands of Mauritius and The Seychelles and you find some stunning golf as well a range of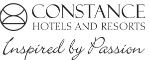 world class accommodation, specifically the collection of Constance Hotels & Resorts. Within their portfolio are several resorts that offer luxury golf holidays. Between them they boast three challenging yet satisfying golf courses with exceptional panoramic views.
Both these resorts sit off the east coast of Africa with the Constance Belle Mar Plage and Constance Le Prince Maurice hotels located in Mauritius and the Constance Lemuria hotel in the Seychelles.
Mauritius
Mauritius is a 12-hour direct flight from the UK via Air Mauritius, BA, or via Dubai with Emirates Airlines, but the quality of the golf and the overall resort is well worth the journey. Both hotels in Mauritius are located around one hour away from the airport, or alternatively you can take a 15-minute helicopter journey to either hotel.
The high season in Mauritius is between November and March, with the destination proving very busy in December and January. However, it is the low season that is perfect for golfers, which falls between April and October. At this time the temperature is between 20 and 25 degrees, the rates are great and with this being an emerging golf destination it can almost feel like playing millionaires golf with uncluttered. To make things even better, both hotels include unlimited golf on the Legend and Links courses.
The Golf
Constance Hotels in Mauritius provides access to two golf courses, the Legend course and the Links course. The Legend course opened in 1994 and was Constance Belle Mare Plage's first championship golf course.
---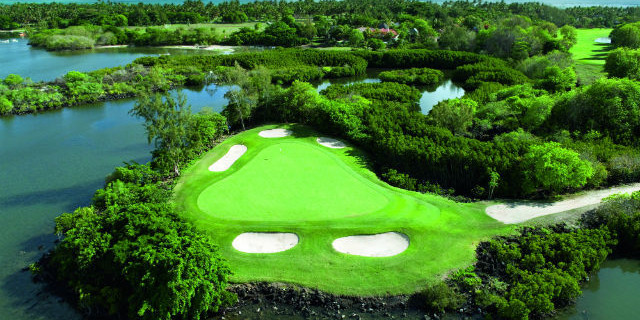 Legends Course at Constance Hotels
---
The par 72, 6,018m (6,581 yards) course, designed by South African champion Hugh Baiocchi, is set along one of the most beautiful beaches in Mauritius and is laid in the heart of an indigenous forest. This course is also the venue of the MCB Championship, which is the final event on the European Senior Tour with players such as Colin Montgomerie, David Frost and Sam Torrance visiting every year.
---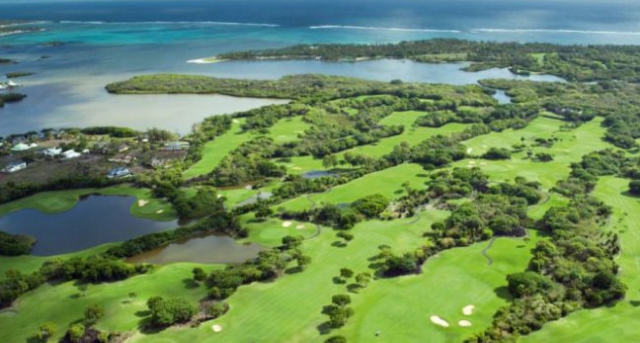 Links Course at Constance Hotels
---
The Links course is slightly shorter than the Legend course at 5,942m (6,492 yards) in length, but still offers a testing challenge for all golfers. This course opened eight years later, in 2002, and is Constance Belle Mare Plage's second championship golf course within the resort. The links course design is a collaboration between Rodney Wright and legendary commentator Peter Allis.
Constance Hotel Belle Mare Plage
The Hotel Belle Mare Plage has recently been stylishly renovated and offers comfortable accommodation in a lively and cosy atmosphere. The soft white sand, blue sky and turquoise lagoon will most definitely have you relaxed when you aren't battling with the golf course.
This hotel features seven distinctive restaurants and five classy bars. If you purchase an All Inclusive package you get the choice of all these with international and premium liquor brands, as well as free buggies to use during your round. On top of the several restaurants and bars to choose from, there is also the choice of 104 Prestige Rooms, 149 Junior Suites, 6 Deluxe suites, 18 distinctive Villas or the Presidential Villa for a luxurious place to rest your head before a big round of golf.
---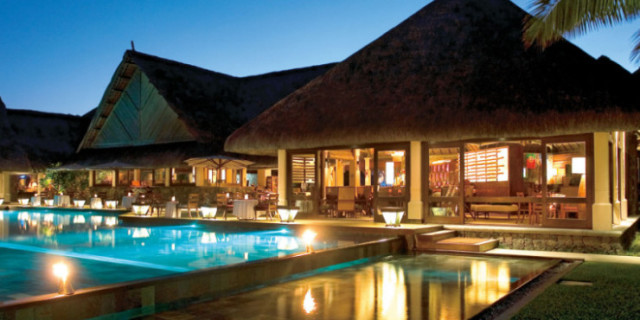 Constance Hotel Belle Mare Plage
---
The hotel is set along a beautiful 2km coastline so it would be rude not to have a dip in the Indian Ocean. Alternatively you could dip a little deeper by going diving and discovering the wonderful world beneath the warm water surrounding the hotel. Whether you're a first timer or a seasoned diver, there is an option for everyone.
If diving isn't your thing, then you can take advantage of the U Spa by Constance. Tucked away from the bustle of the restaurants and bars is the serene atmosphere of the U Spa by Constance where you can relax, rejuvenate, detox, deep cleanse, re-hydrate or simply enjoy. There is a wide range of classic massages, facials and body treatments using aromatic natural products inspired by plants from the Indian Ocean, or you can pick from the Ymalia collection. Spa facilities include: six single treatment rooms, four double treatment rooms, sauna, steam room, two whirlpools and a cold plunge pool.
Constance Hotel Le Prince Maurice
The Constance Le Prince Maurice hotel is part of the Leading Hotels of the World so from the off you know you're going to have an unforgettable time. This romantic hideaway features a stunning architectural design in a luxurious setting with 64 Junior Suites, 12 Family Suites, 12 Villas and the lavish Princely Villa to choose from.
---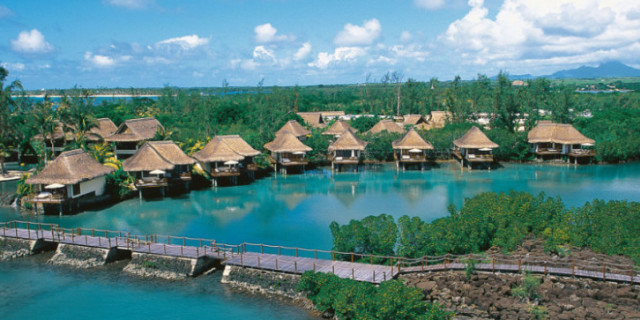 ---
The resort was designed by architect Jean Mar Eynaud and designer David Edwards to combine style, space and architectural designs to create the perfect hotel. The infinity pool and natural reserves add to the décor by instilling a sense of tranquillity and the hotel structure is enhanced by warm lights to look picturesque at night.
Like the Hotel Belle Mare Plage, the hotel has a U Spa by Constance and gives the opportunity to try your hand at diving among other things. There are four restaurants and three bars onsite, including an impressive floating seafood restaurant. However, the major highlight of this hotel is its wine cellar, which holds wines from all over the world at every price range.
Seychelles
It is around a 13-hour flight to the Seychelles but once again, it will be most definitely worth it to stay in the Constance resort here. Again, like Mauritius, the high season is between November and March, with the low season falling between April and October. However, like Mauritius, the low season offers perfect golfing temperatures of between 20 and 25 degrees during this time.
The Golf
The Lemuria golf course is where you will find yourself playing if you stay Constance Lemuria hotel. The course is just 5120 m (5,580 yards) highlights include gorgeous water features, tight fairways as well as beautiful inclines carved out of the hillside.
---
Lemuria Golf Course in the Seychelles
---
The course was designed by Marc Antoine Farry and Rodney Wright and was opened up to guests of the hotel and the public in 2000. This unique golf course also features stunning terraced greens, including the jaw dropping 15th hole that, although a challenge, with live long in the memory thanks to the incredible scenery.
If you are staying at Constance Lemuria your green fee is free around this par 70 course and you can take advantage of lessons with the resident golf professionals. Best of all, the use of a golf buggy is mandatory meaning you shouldn't be on the golf course for a long period of time.
Constance Hotel Lemuria
As soon as you approach this hotel you know you're in for an incredibly relaxing holiday with exquisite beaches, clear topaz water and lush vegetation. There are 88 Junior Suites, 8 Senior Suites, 8 Villas and an exclusive Presidential Villa to choose from at Constance Lemuria.
Whether you're in an elegant spacious suite or villa, you can always unwind in swimming pools seemingly crafted by nature, including a beautiful infinity pool. You can indulge in fine food and customised spa treatments during your stay, when you aren't on the golf course that is.
---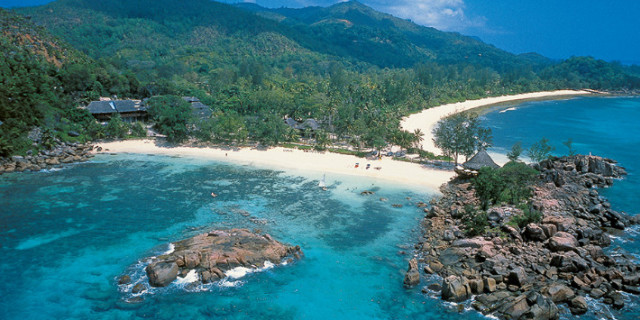 Constance Hotel Hotel Lemuria
---
If you bring the kids, but would like some time to yourselves, then you can leave your kids at the Constance Kids Club. The fully trained coordinators will lead your children on wonderful island exploration trips, culinary activities, scavenger hunts and more.
As well as the outstanding golf course, Constance Lemuria also has several world famous diving sites for real adventure and wonderful memories. You will most definitely have an unforgettable holiday no matter which of the Constance Hotel & Resorts you choose to visit.
For more information on golf in Mauritius and the Seychelles please - Click here
---
Related Content:
What do you think? leave your comments below (Comments)
---
Leave your comments below
comments powered by

Disqus
More Golf Course & Travel Features
Plan your next golf break with Golfbreaks.com
Travel Deals Newsletter
Save up to 50% on golf breaks!
Join Today »