Titleist introduce 716 T-MB Utility Irons
By: Golf Shake | Tue 22 Sep 2015 |
Comments
---
Titleist have launched their all new 716 T-MB utility irons boasting striking looks and a huge amount of new technology. The new utility irons have been engineered using a large amount of high density tungsten that delivers a combination of high launch, long carry distance and forgiveness.
The key to the new Titleist T-MB is a high-tech muscle back frame and a thin, fast unsupported face that increases speed and launch resulting in more distance for consumers.
A theme that runs though Titleist's 2015 launches is the use of tungsten weighting. in this case it is used inside the body to help drive the centre of gravity low and deep. This in turn allows Titeist to create stronger lofts and the result is high launch, low spin and high speed for increased carry distance. In fact an average of 80 grams of tungsten is used per head, the most of any Titleist iron ever!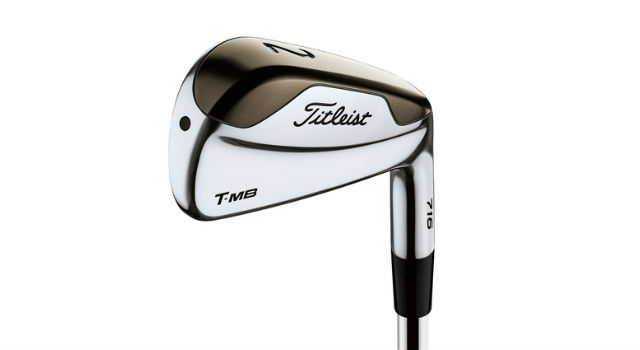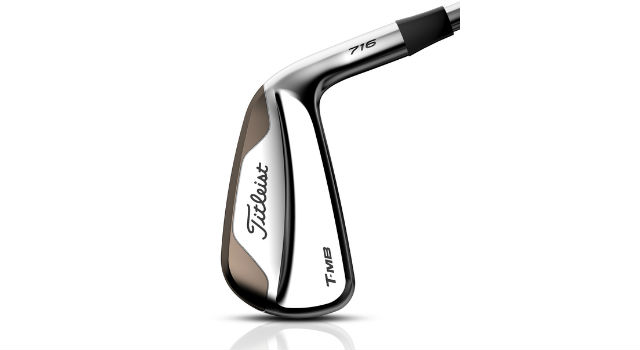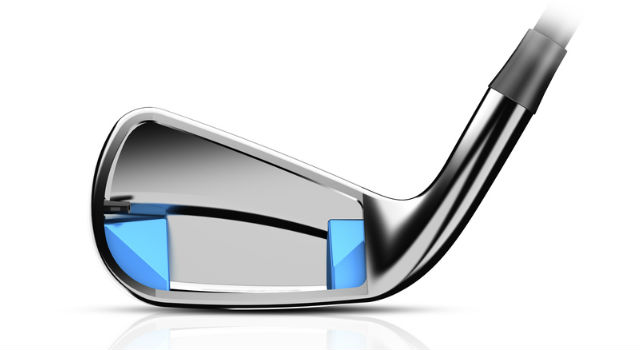 "T-MB provides the most deceptively shocking performance result versus what you see," said Dan Stone, Vice President, Titleist Golf Club R&D. "You're looking down at a muscle back blade, then you hit it and realise how much performance it offers. The ball jumps of the face and launches high but just keeps carrying downrange. Our 712U models have been the most played utility iron on the PGA Tour for more than two years now. The first week we brought this out on tour, many of our players switched to T-MB immediately."
Titleist's new 716 T-MB technology:
Titleist's use of a thin 431 stainless steel body and high-strength Thin Fast Face allows the face to flex more at impact. This directly impacts the launch and speed off the face abd adds distance.
Significantly the use of High Density Tungsten weighting within the muscle back frame redistributes the discretionary weight within the clubhead to produce a Low and Deep CG creating a higher launch, lower spin and increased carry distance. The fact that a higher launch is created allows Titleist to also strengthen the loft of the club by 1º (as compared to 712U), which increase speed for even more distance.
The forgiving High-MOI design – with an average of more than 80 grams of tungsten per head – drives higher ball speeds across the face for more consistent distance on off-centre hits, without the loss of workability or shot control at the T-MB's tour-preferred blade lengths (same as Titleist AP2). T-MB, with high density tungsten weights precisely placed in the heel and toe, has nearly 7 percent higher MOI than 712U.
"T-MB's construction allows us to use an extraordinary amount of high density tungsten. With an average of 80 grams per head, it's nearly one-third of the total mass," said Marni Ines, Director, Titleist Irons Development. "What that tungsten helps us achieve is high launch, high speed, stability and forgiveness – the type of performance that is highly desirable but rarely attained in a long iron."
T-MB irons, in robot testing versus 712U, registered on average 2 mph higher ball speed and up to 200rpm less backspin, with a similar launch angle at 1º stronger loft. The result was an average carry distance of four additional yards.
"While four more yards on average at the long end of the set is a pretty good number," Ines said, "anecdotally we are seeing players launch T-MB higher and carry it further than we predicted."
Tour Validated Utility Irons
Adam Scott is among a growing number of players that have put T-MB irons in play since the tour seeding and validation process began. Scott put a T-MB 2 iron in the play the first week it was available to him at the World Golf Championships event at Firestone. Jimmy Walker and Bill Haas also put new T-MB utilities immediately in the bag, as well as Tim Clark and Ben Crane.
Adam Scott: "The way I see the T-MB iron is really the future of the game. Technology is involved in everything. This is going to be revolutionary in iron sets. We've seen it in hybrids replacing long irons. Now we're going to see hollow muscle backs with perimeter weighting – tungsten, in this case – replacing muscle and cavity back irons. I think that's the way forward. It's going to be about launching it high and controlling the spin, hitting it a long way but a controlled distance, and there are huge benefits to playing golf that way."
"The T-MB's have a lively feel but it's very solid. I think that addition of the tungsten in there certainly gives it that solid feel. It's extremely forgiving and certainly coming from an MB to hitting a T-MB you get that extra forgiveness but it is lively and you certainly know you've hit a T-MB when you have... It's an all positive message coming off that club."
Jimmy Walker: "T-MB has a fast, aggressive flight to it with a nice, straight trajectory. It really feels like it kind of jumps off the club. A cool look to it, too."
Titleist 716 T-MB pricing and availability
The new Titleist 716 T-MB utility irons will be available in 2, 3, 4 & 5 irons and in golf shops worldwide from 23rd October 2015 with RRPs of £169 (steel) and £189 (graphite).
For further information please visit the Titleist website - Click here
---
What do you think? leave your comments below (Comments)
---
Tags: Titleist
---
PLAY MORE PLAY BETTER - LATEST TUITION TIPS
---
Leave your comments below
comments powered by

Disqus