A British success story - Ojee Golf's Talon
By: Golf Shake | Tue 15 Sep 2015 |
Comments
---
As one of the game's critical fundamentals, your setup at address lays the foundations of your golf game. The ability to find the optimum posture in order to consistently allow you to swing the club on an effective plane is a key to longer drives and crisper ball striking. In the recent past, the most common method of implementing a sound address position would come with a succession of lessons, but this winter, there is a new tool on the market. It is a potential industry game-changer.
Ojee Golf's innovative new digital training aid, the TALON, is scheduled to come available on the market just in time for Christmas, with the revolutionary tool having successfully matched (and surpassed) its 60-day crowdfunding objective of £20,000.
Having been unveiled on INDIEGOGO in the summer, the intriguing device has already made significant financial gains through the method of exclusive pre-orders, with buyers clearly being fascinated by the TALON's technology, which offers instantaneous visual feedback on your stance, set-up and angles of address.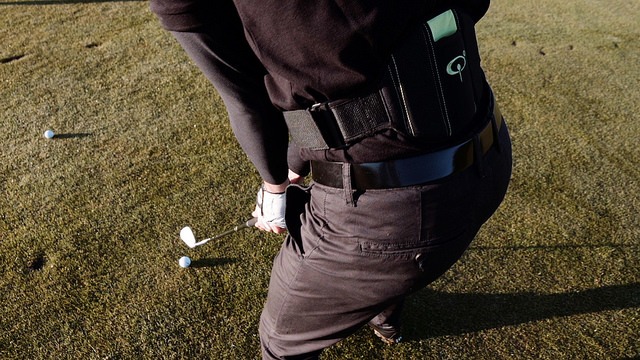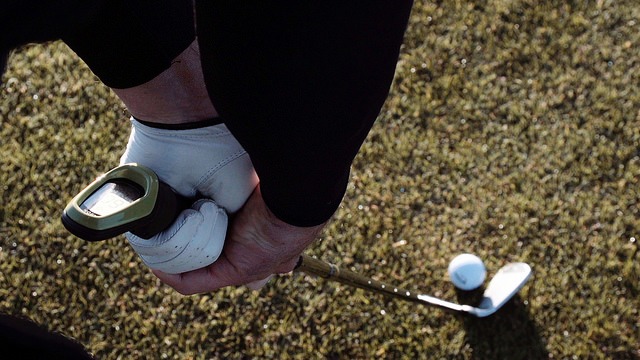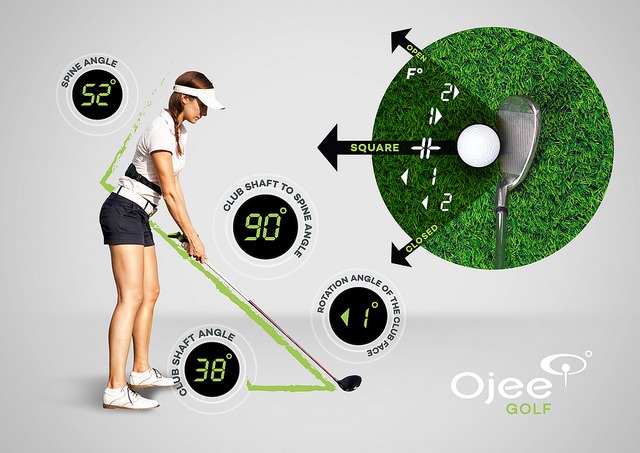 An initial 500-units have been produced, becoming available in November, with more than a fifth of the available TALON's having already been purchased through that pre-ordering system, which is testament to the anticipation and excitement that the product has garnered among golfers and industry experts.
INDIEGOGO European director of technology and design Anastasia Emmanuel said: "Ojee TALON's successful campaign is a testament to INDIEGOGO's open platform and how it empowers entrepreneurs and creators to turn their ideas into reality.
"Sports enthusiasts love being able to access cutting edge innovations in technology that offer them feedback on their performance and help hone their skills, which is why we have seen incredible success with campaigns such as Atlas fitness watch, Thin Ice, RXActive wear and now Ojee TALON."
The TALON is the creation of Teesside-based product designer Matt Hulbert (who serves as Ojee Golf's CEO) and his father Paul. The company was founded by the father and son partnership in 2014, with Matt's technical and design background complimenting Paul's love for the game. Having spent 12-months attempting to solve the fundamental challenge of aiding golfers to establish a repeating and desirable setup and stance, the TALON is the result of that vision.
With such positivity behind them, Matt Hulbert is undeniably thrilled by that progress: "We couldn't be happier with the positive reception we've received for the TALON and can't thank those who contributed enough - you've given us real confidence going into the first production run.
"With availability of the units scheduled for November, the TALON will make the perfect Christmas present for any avid golfer, and, what's more, winter is the perfect time to work on your swing and improve upon the fundamentals of your game. We're over the moon with the way people have responded to our vision and thrilled to get the product out there."
The TALON is able to calculate and display - through a digital display unit that can be attached to the top of any club in your bag – the four important angles of address: spine, club-shaft, shaft-to-spine and the rotation angle of the club face. This is made possible by the use of a wireless back unit that is worn as a belt, which possesses soon to be patented technology.
It is often said that the key to golf is what you do before the swing. The setup, stance, posture, grip and ball position are the fundamentals that are instilled by coaches and instructors. The TALON makes achieving many of those basic so much easier. It is innovative, exciting, and it may just be assist in improving your game, allowing you to hit better and more consistent shots, which will yield lower scores.
The TALON is released in November 2015 and is now available for pre-order: http://igg.me/at/ojee-golf-talon
---
What do you think? leave your comments below (Comments)
---
Tags: ojee golf
---
PLAY MORE PLAY BETTER - LATEST TUITION TIPS
---
Leave your comments below
comments powered by

Disqus