Do You Talk A Good Game Or Get Annoyed By The Golfer Who Does?
---
Why is it that, no matter what golf course you play at, there's always that one golfer who talks a game worthy of a place in the field at The Open? Yet when they get a card in their hand they barely manage to make their buffer zone.
You know exactly the person I'm talking about and if you don't, then you're the person I'm describing.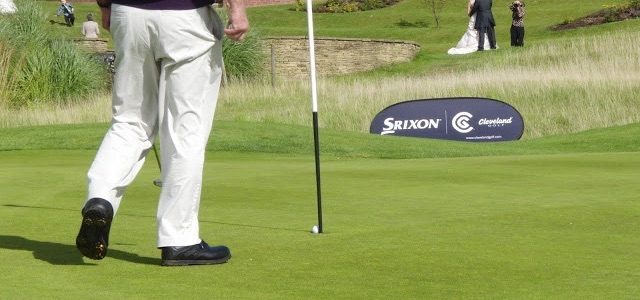 The greats of the game would be jealous of this person. Jack Nicklaus, Gary Player, Tiger Woods and Arnold Palmer all wish they could play like this person talks.
At your course there will be several of these people. It is incredible how many times you'll have heard about drives that have split the fairway with a nice draw, approach shots within 6ft and holed putts from 30ft. The latter most likely an eagle putt after hitting a par 5 in two.
But just what happens to these people when they get a card in their hand and have to actually post a score?
Well, it is never their fault of course. You'll hear everything through the year. My personal favourite is: "The putts just weren't dropping." So you're saying that a couple of missed putts resulted in a seven over par nett?
If it isn't bad luck then there was more than likely a problem with the course. The most open to attack after a bad round is definitely the greens. They were probably too slow, too bobbly or too inconsistent. If it isn't the greens it's definitely something along the lines of: "There's no need for the rough to be that long on the 15th hole. No one could get the ball out of there." It may have been thick but it definitely wasn't thick enough to make an 8 at a 390 yard par 4.
This golfer will downright refuse to blame themselves. After all, if you had been listening at the bar, you'll know he has a swing that Rory McIlroy would be envious of.
This person is also the best coach in the game. Mid-round you may hit a wayward tee shot and the next legend of the game is straight in telling you where you went wrong. It is most likely you'll need a completely new swing.
This person does the same watching the pros so don't worry if you come in for some hard criticism. Jordan Spieth could win three of the four majors this year but has he ever won the July monthly midweek medal? I doubt it.
Tiger Woods has been struggling for a while now although showed signs of his previous best at the Quickens Loans National. Woods was -11 for three of his four rounds but had a minor blip in the third round with a three over par 74. I thoroughly believe that if Tiger had "that golfer at your club" on the bag he would have won the Quickens Loans National and would have regained form well before now…
The best thing I find to do is just smile and nod. Pretend you're interested and they'll go home happy. Never, whatever you do, question a certain shot in their round. Even if you know they thinned their second shot on the fourth hole and got a lucky bounce off a tree. It was most likely meant to happen.
PS Never try to talk about your own round. You'll only be interrupted and told what they did on that hole instead.
---
What do you think? leave your comments below (Comments)
---
Tags: Blog
---
PLAY MORE PLAY BETTER - LATEST TUITION TIPS
---
Leave your comments below
comments powered by

Disqus