Davis Love III to Captain US 2016 Ryder Cup Team ?
---
The surprise revelation that Davis Love III – who captained the US Team in 2012 – is to return in the role next year at Hazeltine was met with a whole variety of responses on social media on Monday evening.
For some, it is a puzzling appointment that favoured a losing captain ahead of the highly touted Fred Couples, and former winning captain Paul Azinger. While for others, this observer included, it was an intriguingly shrewd move on the part of the PGA of America.
The 50-year-old – who can count the 1997 US PGA Championship among 20 victories on the PGA Tour – brings a lot of qualities to the position. Playing a pivotal role on the players committee for years, Love is highly liked and respected by a cross-section of the Tour.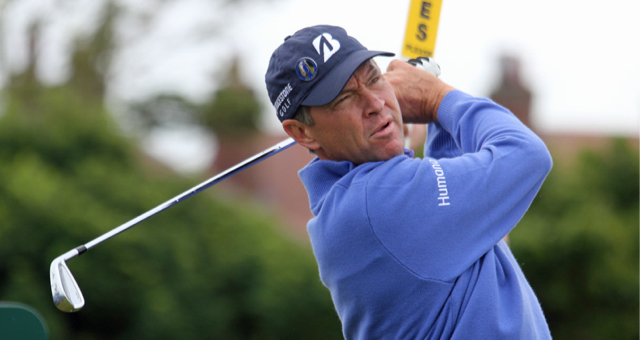 In addition to that, his lifetime exemption on the regular Tour ensures active participation alongside potential members of his team. He already knows most of the players, and will have ample time to be acquainted with those who may be newer to the circuit. Much like Paul McGinley was able to do throughout the two years of his captaincy.
Of course, the caveat in the minds of many people will be the simple fact that Love's team lost at Medinah. That particular view – though not without some understandable credence – glosses over the fact that the North Carolinian achieved a great deal during that week in Illinois.
During that Ryder Cup, the Americans didn't lose a single pairs session. Not even Paul Azinger's victorious captaincy in 2008 can make that claim. Love's pairings worked against what was, on paper, a very strong European side.
As a result, Love, can rightly feel unlucky by what happened at Medinah. On the Saturday afternoon, his team were 10-4 up at one point before Ian Poulter's inspired surge salvaged some hope for Europe in the evening sun.
All of Love's decisions (even the ones that have been questioned) were made on the basis of sense and logic. It just didn't happen for him. That happens in life and in sport. If any losing captain ever deserved a shot at redemption, it is Davis Love III.
Europe's extraordinary comeback has been coined "The Miracle at Medinah". And while that may be a somewhat contrived and cinematic title, it is not far from the truth. What happened that Sunday was truly incredible and out of Love's control.
The same can be said (to a lesser extent) of Mark James – who suffered a similar fate in 1999. Did losing to an extraordinary and (at the time) unprecedented effort make him by definition a worse captain than Jose Maria Olazabal?
That can certainly be debated.
Most importantly, however, Love's appointment brings a sense of continuity to America's Ryder Cup process. In addition to his experience of being a Ryder Cup captain, he was also assistant to Corey Pavin in 2010, and served in the same position for Fred Couples at the Presidents Cup in 2013.
Why is that important? In terms of selecting captains, one thing that Europe has is succession. The majority of recent captains have been previously involved behind the scenes as an assistant captain. Torrance, Woosnam, Olazabal and McGinley all served their apprenticeship before being given the leading role.
Langer, Faldo and Montgomerie are the exceptions of captains this century – but two of them had not long dropped out of the team as a player.
Of course, that's not to forget the likes of the Seve Trophy and Royal Trophy, which offer future captains valuable experience. Europe's captains ascend into the positon having gained an understanding on the nuances of what the role demands.
There is a formula and a structure to Europe's system that the United States has lacked.
In Love, the United States has a widely respected figure with invaluable experience in the Ryder Cup as captain. His appointment has the potential to usher in an era of continuity and succession for the US - providing them with the sort of foundation that Europe has flourished on. He is the perfect figure to initiate that process.
Despite all of this, many will express bemusement that Fred Couples wasn't selected. However, a comparison between the Ryder Cup and Presidents Cup is an undisputedly flawed one. In the latter, the competition is significantly weaker and the decision making skills of the captain less critical – with every player having to play in each session.
While the former Masters champion may be popular with many players, the idea that he is somehow ideally suited to being a Ryder Cup captain is certainly questionable. And what of Azinger? His lack of involvement with the new era of players may have gone against him.
Having not played on the regular Tour since the 2009 PGA Championship – or indeed competitive golf as a whole since 2010 – there may have been a feeling that Azinger was not in a position to connect with his potential players anywhere to the same level as Love.
It will be most interesting to see who Love's assistant captains turn out to be, most likely a diverse group, and bank on one of them being the captain in France in 2018. The United States has now initiated the process of catching up with Europe when it comes to Ryder Cups.
Ultimately, the result in 2016 will truly determine in the minds of most whether the decision to appoint Love again was correct or not. That's the nature of sport. However, the logic here is spot on. It's a potentially inspired selection from the PGA of America.
Image Credit: - TourProGolfClubs
---

The Ryder Cup is unlike any other tournament in golf and the atmosphere is something that every golf fan should experience. The experts at Golfbreaks.com can help with all aspects of your Ryder Cup experience, from accommodation and ticket packages to hospitality and travel and playing some of the fantastic nearby courses.
---
---
What do you think? leave your comments below (Comments)
---
Tags: ryder cup
---
PLAY MORE PLAY BETTER - LATEST TUITION TIPS
---
Leave your comments below
comments powered by

Disqus