Billy Casper - A great amongst greats
---
The term "underrated" is often misused in sporting terms, but Billy Casper – who died on Saturday at the age of 83 – was the dictionary definition of an underrated sporting great. Quiet, understated and meticulous on the course, the man nicknamed "Buffalo Bill" achieved true greatness in an era of legends.
A three-time major champion with 51 PGA Tour victories - only six men have triumphant more often on the world's most prestigious professional circuit than the San Diego native. Snead, Woods, Nicklaus, Hogan, Palmer and Nelson are the only players who claimed more titles. Billy Casper was a true American sporting great.
However, he was undoubtedly overshadowed by the powerfully marketed "Big Three" of the game at that time – Arnold Palmer, Jack Nicklaus and Gary Player. Casper's comparatively low profile was partly due to his own unassuming nature and his fewer major victories, but it was more a result of the powerful influence of International Management Group founder Mark McCormack, who essentially created the legend of the Big Three – all prominent clients of the combative sports agent.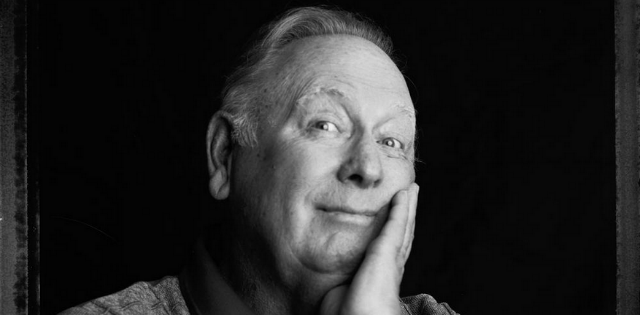 Casper had been a member of McCormack's stable for two years, but the player ended that arrangement, which was a perceived betrayal that McCormack would never forget. Consequently, he ensured that the Big Three would never become the Big Four.
On the course, however, Casper was truly their equal. Winning as often (if not more) than anyone else on the PGA Tour, Jack Nicklaus has spoken of his admiration of Casper's talents – remarking that he was the one name to take notice of on the leaderboard.
"I have said many times that during my career, when I looked up at a leaderboard, I wasn't just looking to see where a Palmer or a Player or a Trevino was. I was also checking to see where Billy Casper was," Nicklaus said in a statement released on Saturday.
"Billy had tremendous confidence. He just believed in himself. You knew when you played against Billy Casper, Billy would not beat himself. You want to talk about someone who could perform under pressure, if you wanted someone to get up and-down for you, Billy Casper was your man."
That ability under pressure can be illustrated by his stunning record in the Ryder Cup. An eight-time participant, the 23½ points that he accumulated is more than any other American player in history. Oh, how they could do with a Billy Casper these days.
Born in San Diego on the 24th of June, 1931, the son of emotionally distant working class parents, Casper's eternal love affair with golf would begin at the age of five. Introduced to the game by his father, Billy would later caddy at San Diego Country Club – his sanctuary - where he would first receive formal instruction. A series of five lessons paid for by grateful member. His journey to greatness had begun.
Turning professional in 1954, after a short stint at the University of Notre Dame, Casper's maiden triumph on the PGA Tour would come two years later at the Labatt Open – with three-time Masters Champion Jimmy Demaret a distant second.
The Tour victories would start to add up – but it was in 1959 that Casper emerged into the public consciousness. Fighting off the challenge of Ben Hogan, Sam Snead and Arnold Palmer to win the U.S. Open at the brutalising Winged Foot, Casper had been elevated to the next level.
When having achieved such a prominent victory, many players seem to slip into a state of contentment and fail to replicate anything similar in future. Not Casper. Like all great sportsmen, he was driven to succeed. But not in a quest to set records and make history – but to provide for his beloved and large family.
For Casper, it was that family he viewed as being his crowning achievement. With 11 children and (eventually) 34 grandchildren, his legacy and memory will carried on for generations to come. Married to Shirley for more than 62 years, his life was always more than just golf. He had an enviable balance that ensured his later years were extremely happy ones.
When Casper's career is analysed, his 1966 U.S. Open victory at the Olympic Club will be most recalled moment. With his metronomic fade and deft putting touch on show, he outdueled Arnold Palmer over a dramatic weekend in California.
Tied for the lead after the second round, Palmer would extend his lead over Casper to three heading into Sunday. And after nine holes, it looked as though it would be a procession for the charismatic Pennsylvanian. Seven shots clear with only the back-nine to navigate – it was Palmer's to lose.
And he did.
Collapsing to be a back-nine of 39, Casper shot 32 to take the 66th United States Open to an 18-hole playoff. Returning on Monday, with the vast majority of the crowd on Arnold's side, Billy went round Olympic in 69 – winning the national championship for a second time by four shots.
Palmer never won another major, but Casper did. In 1970, Augusta National was to be the canvas. A runner-up to George Archer in the previous year, Casper consistently performed well in the Masters Tournament, and he would find himself in yet another playoff after four thrilling rounds.
Fittingly, the man standing between him and a Green Jacket was Gene Littler – his teenage rival back in San Diego. As amateurs, Casper was never able to better the former U.S. Open champion – but there was to be a clear victor in Georgia. A five-stroke triumph in the final 18-hole playoff in Masters history ensured that Casper would forever be part of the folklore of the tournament – a position he relished to the present day.
Known for being warm and kind when conversing with everything who approached him, Casper had an ability to make all around him feel special. That was one of his main objectives in later life – illustrating that his greatness as a human being even surpassed his stunning achievements as a golfer.
It could – and really should – have been the Big Four. But in a way, Billy Casper deserves to stand out on his own.
In every sense of the word, he was one of the greats.
Image Credit - Golf Channel Twitter
---

Be part of the action with a selection of unique golf tournament experiences, from playing in a pro-am with the stars to watching the action at golf's most illustrious events. Whether it's the Masters or The Open, The Ryder Cup or WM Phoenix Open, build your own bespoke package with the experts at Golfbreaks.com.
---
What do you think? leave your comments below (Comments)
---
---
PLAY MORE PLAY BETTER - LATEST TUITION TIPS
---
Leave your comments below
comments powered by

Disqus