Scotty Cameron launch new Select and GoLo models
---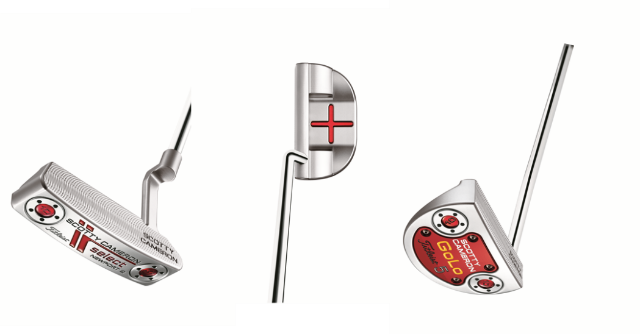 Scotty Cameron have introduced a series of all new Select and GoLo putters – high performance, tour-proven models with precisely crafted looks, sound, feel and balance. Every Scotty Cameron is developed inside Scotty's state-of-the-art Putter Studio in California and on putting greens around the world.
New Scotty Cameron Select putters feature precision milled, highly refined shapes with tour-validated balance and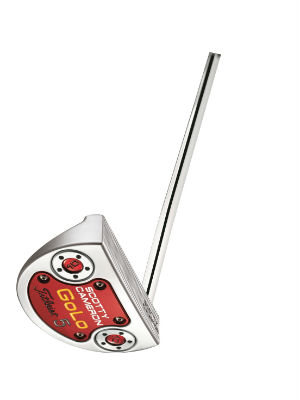 stability. The new line includes three modern blade designs from Scotty's tour-proven Newport family (Newport, Newport 2 and Newport 2.5) and two modern mid mallets (Fastback and Squareback) with innovative new crisscross sight lines for improved alignment.
New Scotty Cameron GoLo mallet putters feature an elegant rounded profile, with soft lines and necks for players that want to rid themselves of technical thoughts and produce a stroke with a natural flowing arc. Four models (GoLo 3, GoLo 5, GoLo S5, GoLo 7) with different size and neck configurations allow players to choose their preferred appearance and toe flo.
Select and GoLo putters use a deep-milled face to deliver tour-proven feel and soft sound. Select weights in the heel and toe are perfectly matched to the shaft length to provide balance and stability. Each model features striking new cosmetics, accented by a new Silver Mist finish with framed and double milled red-dot graphics and double bevelled weights.
"My team and I are focused on one simple goal, designing and producing the finest putters in the world. The new Select and GoLo families, in addition to our high-MOI Futura X models, take us to the next level of performance and pure putting confidence," said Cameron. "Every day, we strive to learn more about how the ball, the putter and the golfer work together, and how we can improve that connection. We're continually experimenting with new designs, new materials and technologies.
"After using one of our putters, golfers sometimes tell me, 'I don't know why I like it, I just like it.' That's where the attention to detail comes in, making sure there is complete harmony between how it looks, how it sounds and how it feels."
New Select putters are available in golf shops worldwide beginning 14th March 2014. New GoLo models are available beginning 18th April 2014. Both models have an SRP of £279.
Scotty Cameron Select and GoLo Technical Specifications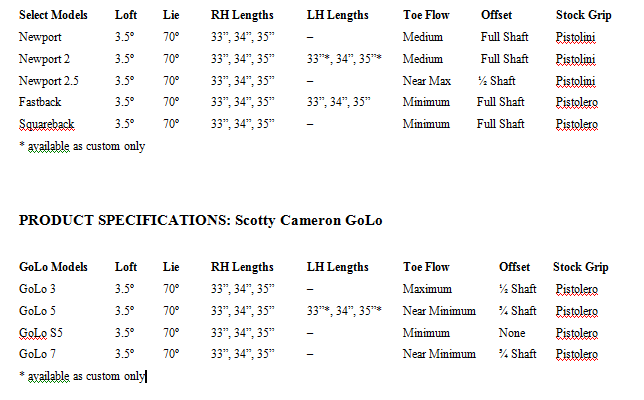 ---
Related Articles
---
Tags: scotty cameron
---
PLAY MORE PLAY BETTER - LATEST TUITION TIPS
---