Team Europe - Players Review
---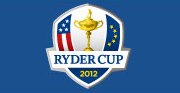 Following on from Nick's review of the 10 most significant moments in the Ryder Cup, Ive taken a look at the European Team in full and reviewed and rated each player out of 10.
---
Nicholas Colsaerts
Being the only rookie on the euro side the big hitting "Belgian Bomber" was somewhat of a unknown quantity going into the event. He produced some excellent displays despite only picking up 1 point out of his 4 matches.
He will be remembered for so many agonisingly missed putts, on any other weekend he may have picked up 3/4 out of 4 points and overall impressed on his debut and did his reputation the world of good.
Rating: 7/10

Luke Donald
Former world number 1 Luuuuuuuke came into the Ryder cup with some disappointing form on his own very high standards and was also, maybe, over shadowed by talk about Poulter and the partnership between Rory and G Mac.
There was some talk however of his partnership with Spains Sergio Garcia but disappointing results on Friday with Garcia (lost 4&3) and Lee Westwood on Saturday (lost 7&6) resulted in Captain Ollie reverting back to Luke and Sergio for the Saturday afternoon session which the pair ground out a tough victory (2&1) over Woods and Stricker.

Luke was sent out first on Sunday against big hitting Bubba Watson. Knowing that a point was a must Luke coped with the pressure excellently, as well as a Watson fight back, and delivered what was needed to spark the European comeback.
Rating: 9/10

Sergio Garcia
Despite 2 losses on the Friday Sergio bounced back well to pick up a victory along side Luke Donald on the Saturday afternoon.
He showed some excellent grit and determination in his singles match against Jim Furyk on the Sunday coming back from 1 down on 16th to winning 1 up.
Rating: 7/10
Peter Hanson
Not Peters best display. The only player on the European team to not win a point however he did only feature twice over the three days.
Rated: 5/10
Martin Kaymer
I'd be the first to hold my hand up and say that before the Ryder cup Martin Kaymer was the weak link in the side. The former world number 1 and Major champ had endured a torrid 2012 and only just scrapped into the side.
By his own admission he knew he had been lucky to make it and only featured once in the first 4 sessions along side Justin Rose in a 4&3 loss to Johnson and Kuchar.

Nobody would have guessed that come the Sunday afternoon, after a spirited European fight back that Martin Kaymer, who had pushed his first putt a good 6-8ft past the hole, would be faced with a putt for Europe to retain the Ryder Cup.
He showed nerves of steal when it mattered most and sparked scenes of jubilation when it dropped.
Rating: 8/10
Paul Lawrie
Lawrie had an excellent season in 2012 and, by his own admission, was playing some of his best golf of his career.
Despite 2 losses on Friday and Saturday Paul picked himself up for his singles on the Sunday.
I may have been joined by many on Sunday morning by looking at the matches and picking out Paul as someone who was expected to lose his match against in form, $11m richer fed ex cup champ Brandt Snedeker.
To go out and win that match 5&3 following a miraculous chip in on 4 followed by an eagle on 5 was simply outstanding.
Rating: 7/10
Graham McDowell
Below par performance by G Mac. Only picked up 1 win out of 4 matches despite the hype over his partnership with close pal Rory McIlory.
Was one of only 3 Europeans to lose his singles match on Sunday too.
Rating: 6/10
Rory McIlroy
A lot sas said about Rory's recent victories this season. 2 out of 4 wins in the play offs capping a tremendous season in which he picked up his 2nd Major.

Personally I felt like Rory wasn't at his best during the Ryder Cup which says so much about his talent. His partnership with his close friend G Mac was, if honest, a bit of a let down , only winning one of their 3 matches when paird together. Rory did make a birdie on 13 which sparked the comeback win on Saturday when paired with Poulter.

One of the long lasting memories for most of this Ryder cup will be Rory turning up late for his match with Keegan Bradley on Sunday following a mix up with time zones. A police escort helped him arrive to the course with minutes to spare and no warm up.
Rory took his match with a much fancied and on form Bradley 2&1.
Rating: 7/10
Eduardo Francesco Molinari
Francesco's only highlight of this Ryder Cup was a great one, last out on Sunday and was the man who's half point against Tiger Woods eventually handed a victory to team Europe.
Unfortunately it was his only contribution points wise over the 3 days.
Rating: 6/10

Ian Poulter
You could run out of superlatives as far as Mr Ryder Cup is concerned.
Coming into the match everyone knew of Ian's match play credentials and he didn't let the side down. Following 5 birdies on the last 5 holes on Saturday you would have been forgiven for thinking that come the singles on Sunday he may be running on empty. But, after going 2 down, he hung in battled back to win his match against Webb Simpson.
Only person to have a 100% winning record in this years event winning 4 out of 4 matches.
Rating: 10/10

Justin Rose
Maybe the unsung hero of this years Ryder Cup? One of only two players to play in every session speaks for itself as far as the European team is concerned.
Justin scores highly for me for his singles performance on Sunday. The lengthy putt he had to hole to halve the 16th being 1 down was just the beginning. Come the 17th his opponent Phil Mickleson sinks a long putt for his par. Justin is a good 50ft away knowing that if he 2 putts for a par the best he can manage is a half - and we all know how that finished. ;)
After those heroics going down the 18th all square Justin finishes with a magnificent birdie to pinch a miraculous victory.
Rating: 10/10

Lee Westwood
Lee was below his best winning only 1 of 3 over Friday and Saturday and that win coming along side the impressive Nicolas Colsaerts.

Lee showed some form on the Sunday winning his match with the steady Matt Kuchar 3&2 and again providing team Europe with another all important point.
Rating: 7/10
---
The Ryder Cup is unlike any other tournament in golf and the atmosphere is something that every golf fan should experience. The experts at Golfbreaks.com can help with all aspects of your Ryder Cup experience, from accommodation and ticket packages to hospitality and travel and playing some of the fantastic nearby courses.
---
---
What do you think? leave your comments below (Comments)
---
---
PLAY MORE PLAY BETTER - LATEST TUITION TIPS
---
Leave your comments below
comments powered by

Disqus