Ryder Cup - Europe v USA Tweet Battle!
---
A battle is raging and the USA are winning! The official Ryder Cup site is running a Tweet battle between supporters of Europe and the USA!
To take part in the battle of the best Twitter fans simply send your Ryder Cup tweets with the hash tag #RyderCup and your tweet will be counted as a blow in the great Twitter battle of Medinah 2012!
Check out the progress of the battle here - http://www.rydercup.com/europe/13th-man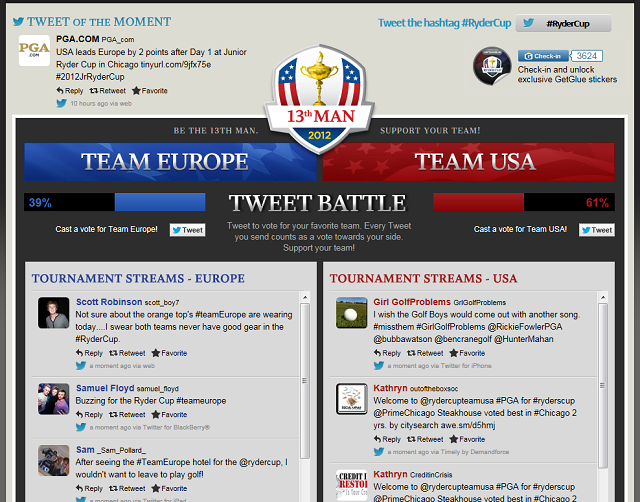 ---

---
---
---
PLAY MORE PLAY BETTER - LATEST TUITION TIPS
---