The CaddyDaddy Claw Golf Glove - Initial Review
---
Imported by EGN Golf in the UK, the CaddyDaddy Claw Golf Glove is a unique alternative to more traditional leather products, featuring silicone-web coating and an innovative Flex-Mesh design, which offers greater ventilation by boosting airflow and enhanced breathability, something that contributes to better performance and durability for an excellent price. Golfshake Ambassador Andy Picken has shared his initial review of the glove ahead of the new golf season.
---
I received my Claw glove on the day the second national lockdown was announced, so it has not had anywhere near the amount of use I would normally have expected. However, the use that I have had has been more than satisfactory.
The fit is comfortable, but the palm material takes a little getting used to when you have been used to wearing cabretta leather for years. It performs very well; it simply feels a little different at first until you get used to it.
The main selling point of the Claw is the fact that it is machine washable and has a life expectancy 3-5 times longer than traditional gloves. I will be happy to test this out with a longer test and review when restrictions allow.
I imagine that the concept of the Flex-Mesh design is primarily for hot, humid climates, and I cannot wait to get the chance to try it under such conditions as that is a drawback for conventional gloves if it is particularly hot.
I have played in Portugal when it was so hot that drive-through tee box showers were in play. These soaked the players and cart, but such was the heat that all were dry by the time you reached the green. Having a glove capable of dealing with wet and heat in such a way would have been a great advantage.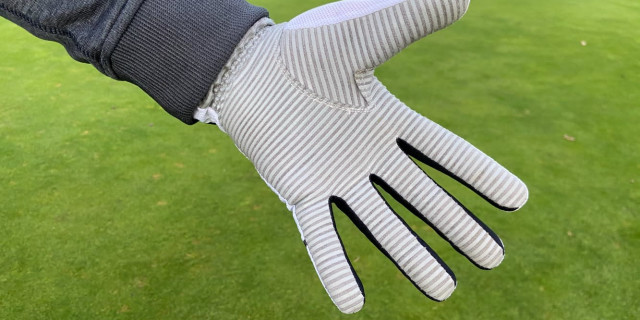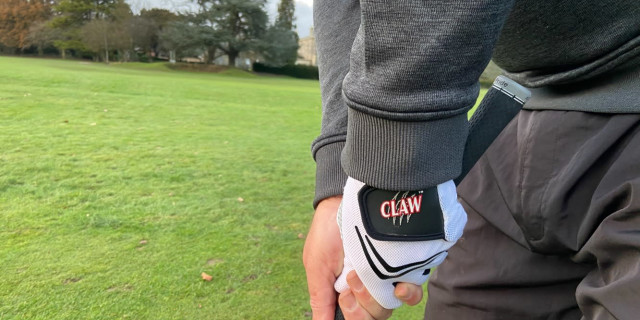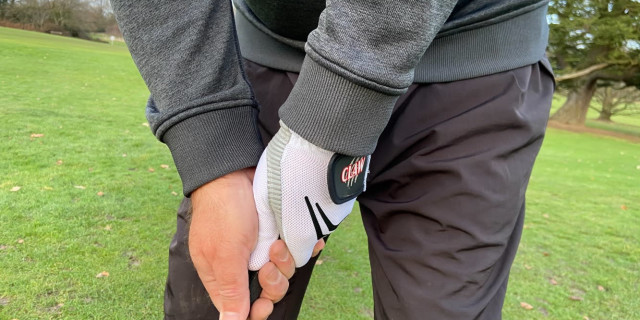 I think that the design is interesting. The Mesh on the top and fingers with a silicone web grip texture throughout the palm and fingers.
I prefer my gloves with a snug tight fit, so I would advise checking out the product pictures as they show how best to measure for your exact size. Women's versions are also available in slightly smaller sizes and with softer colour ranges.
My review has started very well, but the real proof of the pudding will be for how long I am able to keep it in play. I will report again once it has been washed a couple of times as that will be the real test of its longevity.
For more information, visit https://egngolf.co.uk/caddydaddy-claw-golf-glove/.
---
What do you think? leave your comments below (Comments)
---
Tags: review Golf Gloves gloves gear equipment
---
comments powered by

Disqus