FALKO Airlite Golf Glove Review
REVIEW: Falko Golf Gloves

By: Golfshake Editor | Tue 05 Jan 2021 |
Comments
---
Reviewed by Richard Moore & Mel Davies
---
Having noted that golf gloves had changed little since the formative years of the game, FALKO was born, looking to provide an innovative and functional design, which has been deployed to revolutionise handwear in the sport by creating a greater relationship between the hand and the club.
Golfshake Ambassadors Richard Moore (who takes the lead role in this feature) and Mel Davies were keen to discover for themselves, so both have reviewed the glove for us.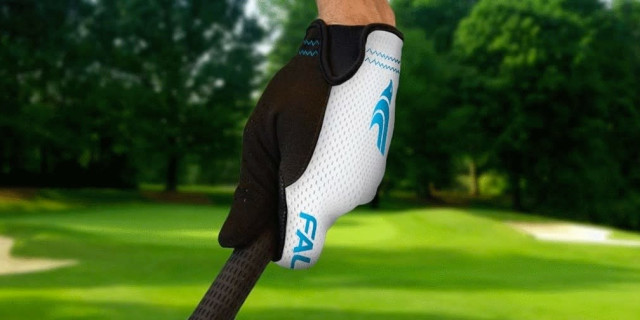 Tech Specs
Replaces Velcro Strap With Patent-Pending EziFit Design Technology
Snug-Fit, Better Tactility & Second Hand Skin Comfort
Lightweight & Breathable Materials to Ensure Drier Hands
Palm Features ActiGrip Technology
Introducing Robust Buffalo Leather on Palm
Touch-Screen Hot-Spot on Thumb
Looks
Ordinarily I like a nice soft leather glove, but realise in winter that I need extra grip and warmth. Last year, I bought a pair of FJ winter gloves and they are warm, but a bit too thick for me – with a loss of 'feel' with them. So when the offer came from Golfshake to try something new I was all in! The FALKO glove looks like no other, no Velcro and a palm like something out of a sci-fi movie!
Feel
As a right hander I had a left handed one to test out, which I first wore on a cold, misty day that barely got above freezing. The first thing I noticed was when putting it on, typically it is easy to put on a fold over Velcro glove, but this FALKO just has a really tight 'end' to squeeze into and immediately I thought it would be too small, but the spandex expanders worked a treat and I had a really snug fit.
Then it was when I looked at the palm that I realised that this is a brilliant glove. No chance of losing your grip even in the rain with a grip that made me think of 'Spiderman.' It is an amazing texture! I started the round and forgot all about the fact I was wearing a new glove until half way round when the mist descended and soon my right un-gloved hand got so cold, the left in the FALKO was as warm as anything and I was surprised how warm it was as it is such a thin material on the back.
Performance
All in all, I loved it, especially when I realised that after a very muddy round I was able to just pop it in the washing machine and it came back perfect for my next round. I think I will be buying a right handed glove to match for the winter season!
Pros
Feel, grip, warmth - value. FALKO offer 2 for 1
Cons
Nothing negative about this glove. However, £22.78 for a glove seems quite steep initially, but then you read that the nice folks at FALKO (in Brussels) donate 1 pair of gloves to the homeless for each glove you buy.
The Bottom Line
These gloves are unique. I've not seen anything like them. There is zero chance of you losing your grip on the club with these, and surprisingly warm for December golf.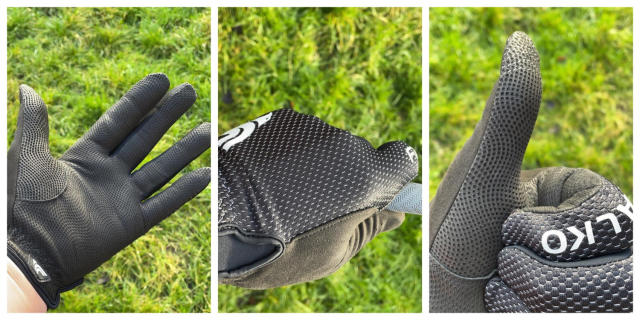 Mel's Feedback
This glove looks great and really does fit well. I love not having to pull the top over to match the Velcro up like on most other gloves. Just pop it on and it's ready to go....what's not to like about that!
Feels as good as you're likely to find whilst taking your grip of the club and at no time at all did the glove feel like it was losing grip of the club even when after a few holes there was a bit of mist in the air.
Added bonus for me was the thumb touch screen spot that allowed me to use my phone without taking the glove off as I use Arccos when playing.
All round great glove with a wonderful feel and it has a real quality look to it. I've used it for 27 holes and also for a good hour or so when hitting balls on the practice area.
Very impressive.
---
For more information, visit https://falko-golf.com/about/.
---
What do you think? leave your comments below (Comments)
---
Tags: review Golf Gloves gear equipment
---
comments powered by

Disqus