PGA Tour Players Hate Slow Play And Are Still Intimidated by Tiger Woods
---
PUBLIC perception is a funny thing. When I watch Kevin Kisner, I see a gifted PGA Tour professional who gives the impression that he would rather be anywhere other than on a golf course. He hardly ever smiles and rarely acknowledges the applause of the galleries. You would never know if he had just shot 60, 70 or 80. However, it turns out that his fellow players just love playing with Kisner, saying that he is great company and incredibly laidback.
Every year, Golf.com surveys a group of players anonymously - this year they spoke to 52 at the Safeway Open. And the player most of them would choose to tee it up with is Kisner, with 9% opting for him as their favourite playing partner, followed by Charles Howell III and Harold Varner III (both on 7%).
There are few surprises when it comes to the things that get on their nerves and no prizes at all for guessing that the man they least want to be drawn with is Bryson DeChambeau, who took 21% of the vote, level with Rory Sabbatini. DeChambeau makes the list for his funereal pace of play, which has been well documented in 2019, with many of his colleagues making it clear that they are fast losing patience with him. Brooks Koepka has been especially vocal on the subject of precisely how long it takes DeChambeau to pull the trigger as he consults endlessly with his caddie before deciding on club selection. Surprisingly, there appears to be no mention of JB Holmes, Kevin Na or Keegan Bradley but this could simply be because DeChambeau has gone out of his way to defend the length of time he takes, although he did say after the Northern Trust Open, when he came under fire after taking an age to play a 75-yard pitch, that he is "committed to being a part of the solution, not the problem."
But it is clear that slow play is not the only issue on the mind of PGA Tour players when asked to fill out this survey. Since Sabbatini is one of the fastest players in the game, there are clearly different issues with him. The South African, who now represents Slovakia, is one of the most unpopular men in the world of golf. And it is hardly surprising. He routinely criticises playing partners and walks off greens while they are still putting. Love him or hate him, it is impossible to argue with the fact that he remains a world-class performer - last season he finished 36th in the FedEx Cup standings, just missing out on the Tour Championship.
Not many people like the man. He also played a fair amount of golf on the European Tour this year and failed to endear himself to his fellow players there too. He has a long rap sheet and has upset many playing partners over the years, including Ben Crane and Sean O'Hair.
73% of those polled believe that Tiger Woods will win another major. After his triumph at the Zozo Championship, they could be right. These were among the comments they made:
"We all said no before and he did, so I say yes."
"Two more Masters. He's going to have to get lucky, though, because his body is breaking down."
"Yes, and I would've never said that two years ago."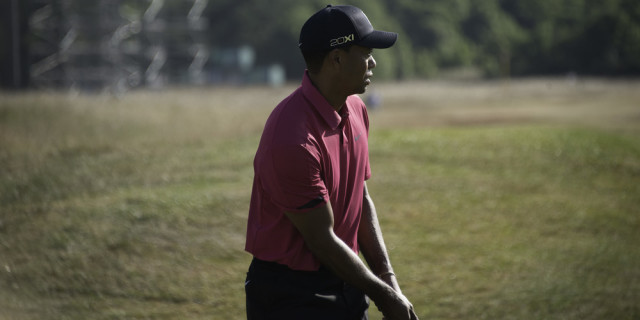 Woods also came out on top when players were asked to name the most intimidating player on the PGA Tour - a staggering 47% named Woods, with Koepka on 20% and Rory McIlroy getting just 4% of the votes. Interestingly, 57% said they think that Koepka will win more majors during his career than McIlroy, although one dissenting voice said: "If both stay healthy, Rory. Brooks is going to get injured working out."
Matt Every was recently banned after failing a drugs test. He later admitted to taking cannabis to help deal with mental health issues. The players were asked if cannabis should be removed from the PGA Tour's list of banned substances and 57% said that it should, with 20% saying that they had smoked it in the past 12 months. There were also some interesting findings when it came to drug tests - 7% said they weren't tested last year, the same number said they had been tested once, 15% on two occasions, 22% three times, 39% four times and 10% said they had been subjected to five tests.
When asked which players were most likely to use foul language on the course Pat Perez topped the list with 27%, with Harold Varner III and Tiger Woods next on 14% and Sabbatini on 5%.
---

Be part of the action with a selection of unique golf tournament experiences, from playing in a pro-am with the stars to watching the action at golf's most illustrious events. Whether it's the Masters or The Open, The Ryder Cup or WM Phoenix Open, build your own bespoke package with the experts at Golfbreaks.com.
---
What do you think? leave your comments below (Comments)
---
Tags: tiger woods PGA Tour FedEx Cup daily picks
---
PLAY MORE PLAY BETTER - LATEST TUITION TIPS
---
Leave your comments below
comments powered by

Disqus