Understanding Different Types of Golf Ball
---
Article by Will Trinkwon
---
Is there any piece of golf equipment more bewildering than the modern golf ball? From its humble origins as essentially a cut baseball mitt stuffed with feathers, the golf ball has evolved into one of the most important pieces of technology in the modern golfer's arsenal. However, it's also one of the most confusing. Look at the shelves of your local pro shop and you'll be confronted by a variety of two-piece, three-piece, four-piece and even five-piece offerings, whose packages may as well be written in hieroglyphics. Read on to find out what it all means.
One-Piece Balls
Let's start from the beginning. One-piece golf balls aren't really played much anymore outside of the isolated revival event and/or crazy golf courses. As the 'one-piece' name suggests, these balls are made of only one kind of material. The balls that are used for crazy golf are usually one-piece, wrought from a duff hunk of Surlyn (an ionomer resin conspicuous for its durability and toughness), and, depending on how up- or down- market it is, you might also see a few of these littering the greens of your local driving range. They're incredibly durable but have a heavy, tinny feel. They also generate very low spin. All in all, these are better left being biffed around the crazy golf course – even the most indiscriminating of players should avoid putting these in their bags.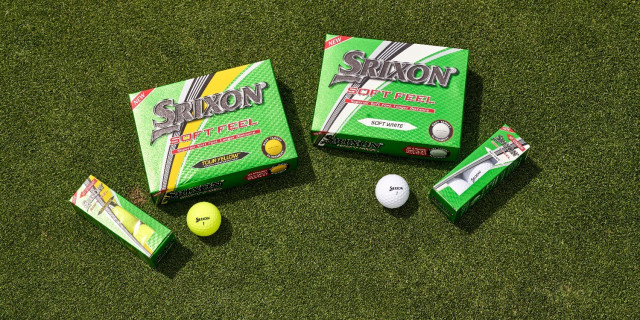 Two-Piece Balls
Other than at archaic driving ranges, one-piece balls are rarely seen in the modern game. More common now are two-piece products which look to pair the hardness of mono-material models with the advantages of a softer cover. These balls are made of two different materials – hence 'two-piece' – which are typically a stout rubber centre which is then encapsulated within a shell made of Surlyn or softer urethane. Better players will probably want something with a bit more layers, but for golfers who are just starting out, two-piece balls should be the model of choice. Like one-piece spheres, two-piece options are geared towards distance and durability, but usually have a softer feel more suitable for being played on the course. Compared to many other types of balls on the market, however, these are still relatively hard and if you're looking to maximise short game, go elsewhere. Top-performing two-piece products include: The Bridgestone e5, Titleist Velocity and the famous Srixon Soft Feel.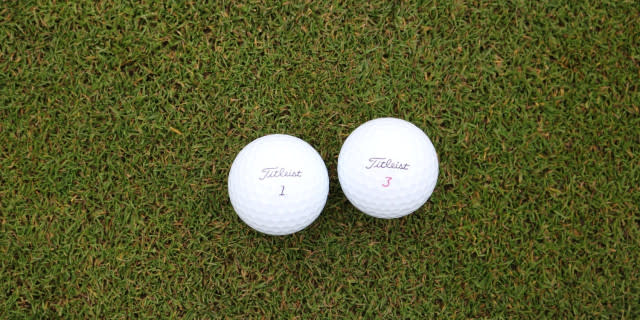 Three-Piece Balls
Three-piece balls offer a good compromise between distance and feel and will appeal to more serious players. The most popular ball on the PGA and European Tours, the legendary Titleist Pro V1, is a three-piece ball, as is the Srixon Z-Star. As the ball-type of choice of the best players in the world, you couldn't ask for a better stamp of approval! The extra layer versus two-piece competitors allows for an even softer feel and also produces more spin. It used to be that three-piece balls sacrificed a great deal of distance to their less-complex rivals, however, recent advantages in technology have minimised this disadvantage. No amount of innovation in the world, however, is likely to reduce three-piece ball's higher costs. 12 Srixon Soft Feels, long the monarch of two-piece balls, can be picked up for £14.99, which is a whole £30 cheaper than a dozen of Pro V1s. They're also more easily scuffed. For lower handicappers, able to take advantage of the latter's higher spin rates and lighter touch, the extra dough is probably worth shedding. Less competent golfers, however, might want to think twice.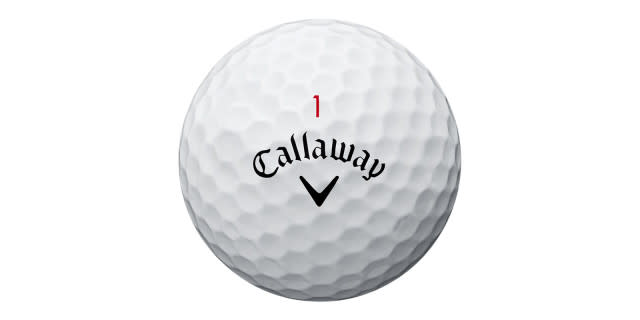 Four-Piece Balls
The difference between three-piece and four-piece balls is disputed and many players, including professionals, appear sceptical about whether the extra layer really makes a significant difference. In theory, however, four-piece balls should offer something called 'spin separation', whereby the extra layers are only activated when the player reaches a sufficiently fast swing speed. The science behind this is complex, but the takeaway point is that driver shots should spin less whereas short irons will spin more, giving players the best of both worlds of performance. It's doubtful, however, whether anyone but the very best golfers will notice the difference. Some of the most popular four-piece balls on the market include: The Srixon Z-Star XV, Titleist Pro V1x and the Callaway Chrome Soft.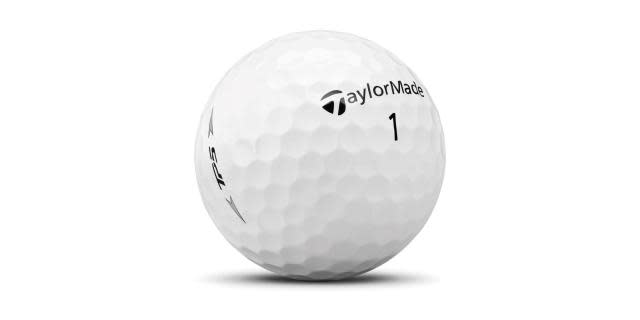 Five-Piece Balls
If you thought four-piece balls were overkill, then you're going to be even less taken by their more complicated five-piece brethren. The archetypal five-layered ball is the TaylorMade TP5, which was also the first five-piece product to enter the market in 2009. The science behind the five-part ball is much the same as that behind the four – extra layers equals more spin separation and enables compression to be staggered to maximise performance. The latest version of the TP5 has a compression core which has 28 per cent less compression than its predecessor, resulting in less spin with the driver and more distance. The super soft urethane covering ensures that the ball remains spinny and responsive on short shots. Whether the difference between the four-piece and/or five-piece and more traditional three-piece offerings is really substantive however, that's for individual golfers to decide.
---
What do you think? leave your comments below (Comments)
---
Tags: Titleist taylormade srixon Golf Ball daily picks callaway
---
comments powered by

Disqus