The Best New Electric Trolleys 2017
By: Golfshake Editor | Tue 30 May 2017 |
Comments
---
Electric trolleys have grown and grown in popularity in recent years and nowdays there is a huge choice with a large and varied range of benefits, but finidng the right one for you can often be difficult. To make life a little easier take a look at our 2017 electric trolley buying guide including the PowaKaddy FW5i, PowaKaddy FW7s, Motocaddy S5 CONNECT, Motocaddy S3 Pro, 2017 Hill Billy and the Stewart X9 Follow.
PowaKaddy FW5i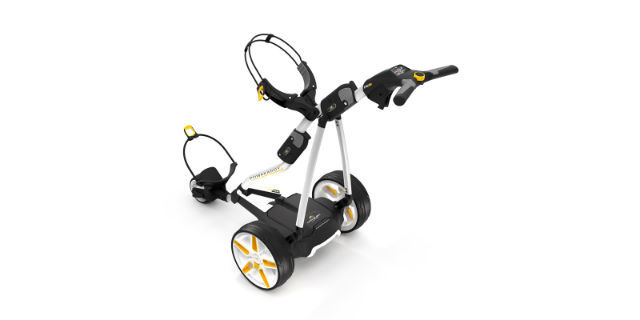 The PowaKaddy FW5i has built on its superior performance of the Freeway range to bring you an all-new experience with a number of technological advancements.
Key features include a unique Plug 'n' Play battery system, new full colour windscreen, high performance low profile PowaFrame Chassis, the thinnest lithium battery on the market featuring cutting-edge technology to ensure the battery discharges less during each round of golf. The digital power gauage and battery fuel indicator let you know how much charge you have left and the ADF (Automatic Distance Function) feature allows you to send your trolley to the next hole with pre-set distances of 15, 30 and 45 yards.
The trolley also features an integrated USB charging port and a powerful whisper quiet 200w motor. Finally, the PowaKaddy FW5i comes with a two year warranty on the trolley and a five year full warranty on the lithium battery.
Learn more about the PowaKaddy FWi5 on Golfshake or visit the manufacturers website here.
Price: £549.99 (18 hole battery) / £599.99 (36 hole battery)
PowaKaddy FW7s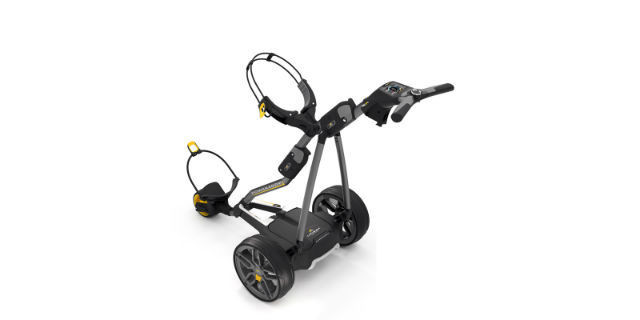 PowaKaddy describe their new 2017 FW7s as the ultimate in cutting-edge design. The top-of-the-range models are packed with technology to help make your round that little more relaxing.
Key features include a full colour 3.5" widescreen display and a built-in calorie counter if you're into your fitness as well as your golf. There is also a distance measurement function; a powerful near silent 230w motor and the trolley also comes with an increased three-year peace of mind warranty. There is also an optional EBS (Electronic Braking System) model available and provides three levels of progressive braking.
Learn more about the PowaKaddy FW7s on Golfshake.com here or visit the manufacturers website here.
Price: £639.99 (18 hole battery) / £699.99 (36 hole batter)
Motocaddy S5 CONNECT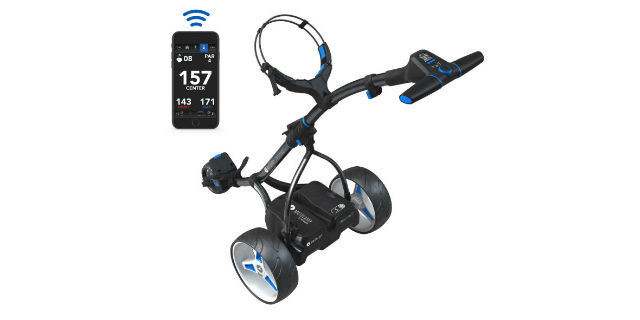 Motocaddy have released their most technologically advanced product in the S5 CONNECT. This trolley is the first that can be connected to a fully-featured Motocaddy GPS App via Bluetooth on any compatible smartphone. This allows the trolley's digital display to be used in place of a conventional GPS, offering front, middle and back distances to the green along with par of the hole, a clock and a round timer.
On top of this, the S5 CONNECT can also receive notifications alerting the golfer of an incoming call, text, email or range of app alerts, including WhatsApp and Facebook.
Other key features of this electric trolley include an Adjustable Distance Control (up to 45m), Patented USB charging port, nine speed settings, streamlined battery tray, QUICKFOLD mechanism, soft-touch ergonomic handle and is EASILOCK compatible.
Learn more on Golfshake by clicking here, or visit the manufacturers website here.
Price: £549.99
Motocaddy S3 Pro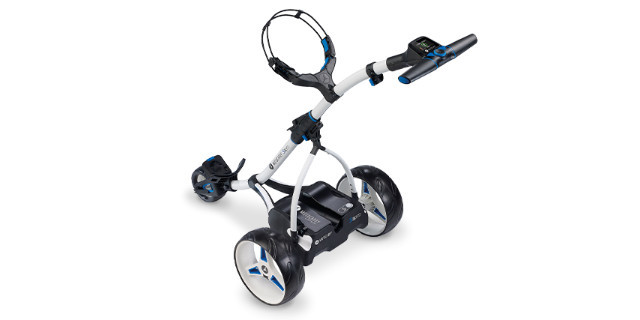 The Motocaddy S3 Pro has been given a new look, with various modern updates including a soft-touch ergonomic handle, a streamlined battery tray and a user-friendly hi-resolution colour screen; to make it easier for golfers to take advantage of the wide-range of functions on offer.
Other stand-out features include the super-fast QUICKFOLD assembly mechanism, Adjustable Distance Control (up to 60 yards), a patented USB charging port, CartLock security pin code, clock, round and lost ball timer, advanced battery meter and three distance measurements (drive, round and life).
Read Golfshake's review or visit the manufacturer's website here.
Price: £499.99
The 2017 Hill Billy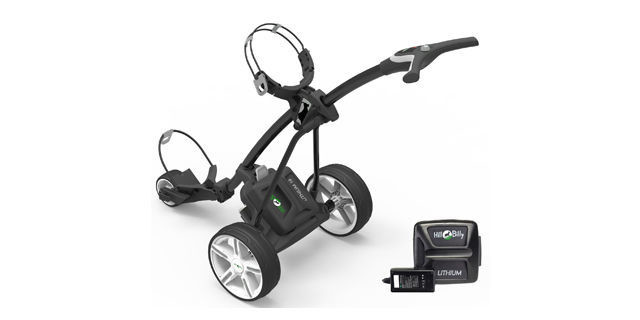 The 2017 Hill Billy has been designed to make the golfer's life easier through engineered simplicity. This year's model features a unique Plug 'n' Play battery with no fiddly wires or connectors, an easy 3-way folding system, handle height adjustment, a powerful, whisper quiet 200 watt motor and quick-release wheels with a low-profile and treaded tyres
The 2017 Hill Billy has a high specification, string yet lightweight aluminum frame to make it the lightest battery powered golf trolley on the market. Finally, the trolley has a sleek, ultra-modern design, which is easy on the eye.
Learn more via the Hill Billy website here.
Price: £329.99
Stewart X9 Follow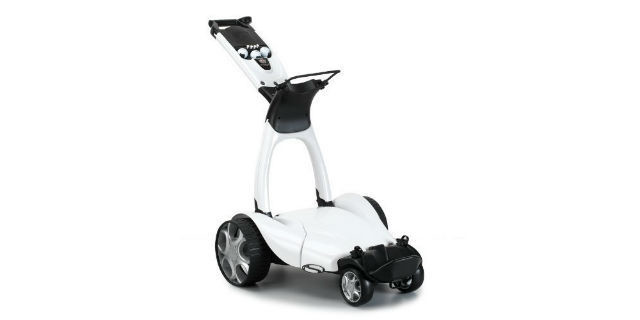 Stewart's latest generation of the multi-award winning X-Series comes in the form of the X9 Follow. The cool feature of this trolley is the fact it follows you. But, as well as the "Follow" mode, the X9 also has full remote control functionality.
Other key features include Bluetooth technology, a rechargeable lithium handset, downhill braking, an integrated stabiliser, V3 wheel set, quick release rear wheels, lithium battery, towel clip, scorecard holder and pencil, three golf ball holders, four tee holders, a unique serial plaque, adjustable handset cradle, anti-rotation bag straps and quick release strap handles.
Learn more about the Stewart X9 Follow here.
Price: £1,699.00
---
What do you think? leave your comments below (Comments)
---
Tags: stewart powakaddy motocaddy Hill Billy
---
PLAY MORE PLAY BETTER - LATEST TUITION TIPS
---
Leave your comments below
comments powered by

Disqus