James Ellis - PGA Pro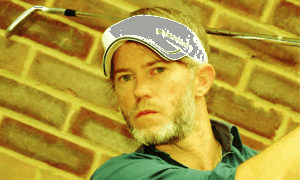 Golfshake have teamed up with PGA golf professional James Ellis, creator of the popular Pocket Pro mobile golf app, to bring a series of golf tip and tuition articles online including the 'Play the Perfect' series.
James Ellis, resident Professional at Urban Golf Soho, is a golf professional with over 20 years' experience and a great passion for changing the way golfers learn how to enjoy this great game.
Having qualified as one of the first Professionals to complete the new PGA diploma in 2000, James was the Professional at Hazlemere Golf Club in Buckinghamshire, original golfing home to Luke Donald.
For the past 6 years, James has held residence at the UK's premier indoor golf facility in London, Urban Golf and recently created the first of a series of apps for the golfer looking to improve their game. It is at Urban Golf that James dedicated himself to studying the teaching of the game, and perfected his ability to coach all golfers, whether complete beginners, improver's, or experienced players, to maximise their skills.
Along with young budding professionals and famous sporting personalities, James has coached 100's of new and experienced golfers, helping them understand that playing good, enjoyable golf is far easier than first believed.
"The majority of golfers struggle to learn and improve because of the way they think about the game, not because of their ability to play. In my coaching, there are no secrets, no methods, and no philosophy. My goal is to help my clients develop a free flowing swing, a simple understanding of the game and an enjoyment of golf, free from technical jargon, dissection of the swing or judgement of what is right or wrong."
James Ellis
To find out more about James and for coaching at Urban Golf visit: www.urbangolf.co.uk
To download Pocket Pro Golf App for your iOS mobile device visit: http://itunes.apple.com/gb/app/pocket-pro-golf/id441376474?mt=8