Barry Rhodes - Rules of Golf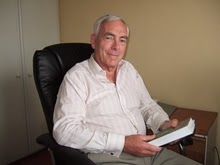 Golfshake has teamed-up with Barry Rhodes to bring you interesting content on the Rules of Golf that will assist your understanding and save you from incurring unnecessary penalties.
Barry is author of the book, '999 Questions on the Rules of Golf' and writes a regular blog of miscellaneous content on the rules of Golf at www.barryrhodes.com
As someone who has become increasingly involved with the Rules of Golf over the past ten years I am often asked whether I am interested in becoming a golf referee. This has never been my intention. I have taken the PGA Advanced Rules and Refereeing course, and the subsequent examination, to enhance my credibility as a Rules expert, but I have never had any interest in officiating. My main aim is to help others improve their understanding of the Rules.