Neal Thomas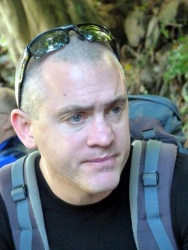 Neal Thomas is an experienced Personal Trainer with a degree in psychology and is a Certified Golf Fitness Instructor with the Titleist Performance Institute.
His company fit4purpose.me runs small fitness classes for small groups at their studio at Brampton Park Golf Club, Cambridgeshire. Neal also runs specific Golf Fitness classes on a 1-2-1 or small group basis at the studio and is working with the elite players from the club Scratch Team, with the Cambridge County Champion and with the Cambridge County Captain.

'Any fitness improvement will help your golf and will help you play injury-free golf for longer but the TPI assessment I can run a golfer through in just twenty minutes can really identify where your body might be letting your swing down.'
'Through performing hundreds of thousands of these assessment, Titleist have identified how they relate to the most common swing characteristics. It's fantastic when I run a golfer through the assessment and link it to the swing characteristics they have - there is always a correlation, and we can always work together to fix the physical issues which will always help your game.'
'Having a stronger core, better balance, co-ordination and flexibility will all help your game and enable you to get better results with your coach.'

You can contact Neal through his website www.fit4purpose.me or call him on 07887 845703 or simply call in at the studio at Brampton Park Golf Club.