David MacKenzie - Golf State of Mind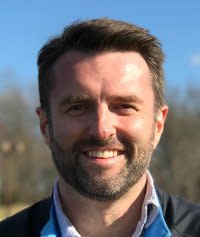 David MacKenzie is a Mental Coach and the founder of Golf State of Mind. He currently works with golfers on the PGA Tour, Web.com Tour, European Tour, Challenge Tour, LPGA and LET, along with many elite juniors and amateur golfers of all levels.

Throughout David's playing career, he learned quickly how attitude, self-belief, focus and mental toughness affects performance in golf. He knew that was the major difference between his average and great rounds. But the question was: "How does one improve these mental skills and achieve "the zone" more often?"

While studying at the University of St. Andrews in Scotland, David began in-depth research into sports psychology and how elite performers apply their minds to practice and play. He interviewed hundreds of elite golfers and sports psychologists. He shared what he discovered via his website, "Golf State of Mind" and it quickly resonated with golfers of all levels. Golf State of Mind is now one of the most popular resources for mental coaching for golf on the web, with over 400 articles published. David has also been published in Golf Digest, Golf WRX and Golf Tips Magazine.

David is able to effectively communicate the mental and emotional process that elite players are able to achieve on the course, which helps them succeed. Although there are fundamentals to his approach, all players are different in what they need to focus on during a round and what brings out their best performances. For this reason, the Golf State of Mind is a "player-centric approach" that finds the best process for each individual.

David has over 10 years of experience working as a mental coach for golf. His mental coaching system is taught one on one (in person or remotely), in a group setting, and via his digital mental game training products and books. His system develops mental toughness, improves emotional control and teaches golfers how to stay focused on what's most important to maximize their chance of success.
For more information on Golf State of Mind visit: www.golfstateofmind.com