The Algarve Much more than just a golfing paradise
By: Golf Shake | Thu 26 Mar 2015 |
Comments
---
HAD it not been for Henry Cotton, golf in the Algarve as we know it today would be a very different animal. It was Cotton

who, upon retiring to Portugal, realised its potential. Spectacular views, unspoilt and undeveloped countryside, the Atlantic Ocean on tap as a permanent backdrop on the coast and, best of all, a glorious climate with months of sunshine and warm wind.

Cotton, who won The Open three times, set to work and designed Penina, which remains arguably the finest golf course on the Algarve. It allowed others to see what could be done and, very soon, golf courses were being built all over the Algarve and it quickly became the must-go European destination for UK golfers looking to escape the vagaries of the climate back home.

They wanted to go somewhere where they could spend a week or 14 days playing golf with the sun on their backs, where they could enjoy fine cuisine at prices that were not going to break the bank, drinking wine and beer that were cheaper than they were back home in England.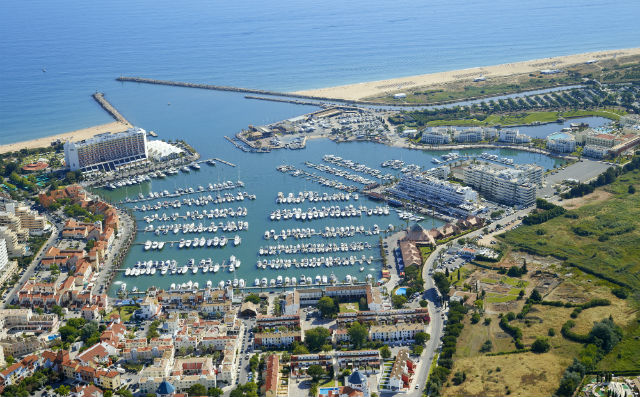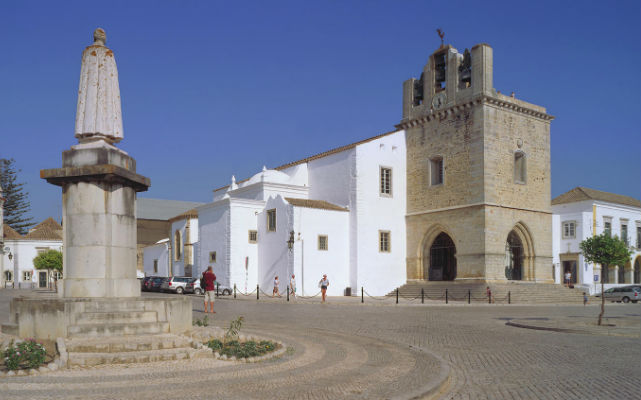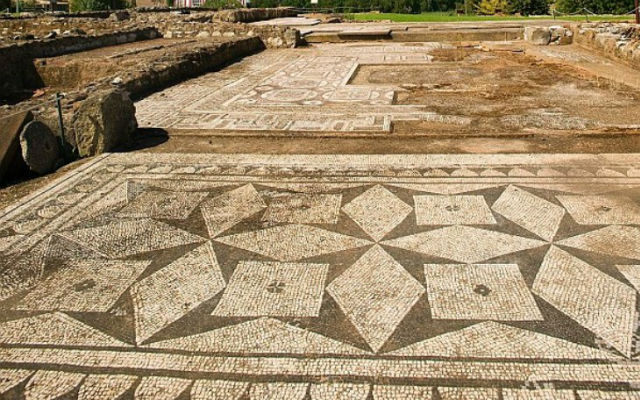 Cotton's project dates back to 1966 - now, there are 42 courses at 35 different golf clubs on what amounts to a 100-mile stretch that forms the Algarve, and all within easy range of Faro airport.

The most famous centre is Vilamoura. We will get to the courses separately, but for the golfing tourist the choice of accommodation is staggering - and is tailored to suit any bank balance. There are hotels of all standards, villas big and small, apartments...
And there is the town of Vilamoura itself, with a thriving nightlife, a fabulous choice of bars and restaurants, shops selling everything from the tackiest souvenir to the most expensive designer watch, and a marina packed with boats of all shapes and sizes, from where the beautiful people sit on deck at night and watch the world go by. In truth, it is more the other way round, but you get the picture.
The point is that you might come here first and foremost for the golf, but you will be utterly entranced by everything else the area has to offer. And the best news of all is that it is an ideal place for a family holiday. The golf courses are simply a bonus. So Dad gets to bring his clubs and can leave Mum and the kids without any pangs of guilt.

So where do we start? Unsurprisingly, life in the Algarve centres around beaches and water activities.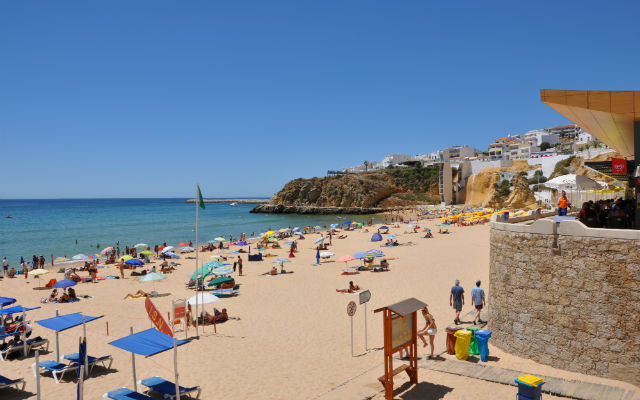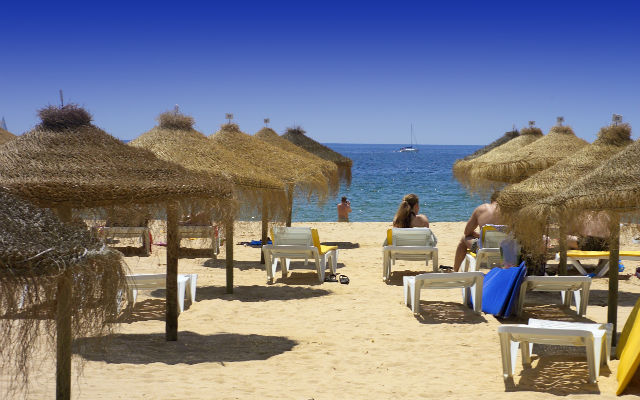 For family fun there is Zoomarine marine theme park, which is one of the most popular attractions in the Algarve (and the only one of its kind in Portugal) or you can enjoy a day at a water park, visit the beautiful Zoo Lagos. For those looking for a bit more excitement, there are also kart tracks in Almancil, Portimão (at the Autodrome) and Olhão.

The weather makes it a great place for other outdoor activities such as tennis, horse riding, hiking and sightseeing.

If you are the adventurous type, there are extreme sports such as sky diving, something called coasteering (combining swimming, jumping and climbing), quad biking and mountain biking and any water sport you have ever seen or imagined. From Lagos to the western Atlantic coast is a surfers' paradise. A new craze is stand-up paddling, which allows people to explore the coast, with all its caves and rock formations.

The Algarve is the only place in Europe where you can swim in a pool with dolphins. Visit Zoomarine theme park and you can take part in the Dolphin Emotions programme, where you get some one on one time in the pool with the dolphins and great photo and video memories of your experience. It may not exactly be swimming with the dolphins but if you have never done this before, you should regard it as a must-do.

There are produce markets in every town and village in the region. One of the biggest and best is located at Loule, based in a striking building that resembles a souk. It has red and white turrets and houses stalls that sell all types of produce. You will find a hugevariety of fruit and vegetables, meat, cheeses and deli produce as well as the fish section where you can find all kinds of strange sea creatures. Saturday morning is the day to go - local small farmers descend upon the town and set up stalls outside the market building, selling their wares.

Loule is also the home of one of the largest carnival processions in the Algarve, but you need to visit in February. It is packed with colour and satire, and the locals use it as a way of banishing winter blues and poking fun of authority.

If the Algarve is known around the globe for the quality of its golf course, it is probably even more famous for its sardines, a delicacy that is celebrated at the Portimão sardine ferstival, which is held in August and lasts for 10 days. Live concerts, handcrafts, local wines, cheeses, meats and sweets are all on offer too.

If you are lucky enough to be there to see in the New Year, you will have a ball. Algarve resorts go out of their way to put on a party to welcome the New Year. One of the biggest is at Albufeira, with live concerts, street entertainment, a massive fireworks display and parties on the beach. It's a heady mix, especially when you consider that the weather is likely to be sunny and the temperature about 60F during the day.
For more information on golf holidays to the Algarve, please visit Golfbreaks.com > Click Here
---
Related Content:
What do you think? leave your comments below (Comments)
---
Leave your comments below
comments powered by

Disqus
More Golf Course & Travel Features
Plan your next golf break with Golfbreaks.com