Discover Andalucia
---
SPAIN has been a popular destination for holidaymakers and golfers alike since the early 1970s. Every year, tens of thousands of Brits head for resorts such as Benidorm, Lloret de Mar and Majorca, and every year they enjoy stunning weather but come home complaining about how busy it is.
There is a misconception that Spain is a mass of high-rise hotels and English bars, doing everything they can to get as

much money as they can from you. Many of us seem to be fixed on the idea that the incredible service we once used to get, the bargains that were so readily available no longer exist. We think of Spain and we believe that although the climate is fabulous, it is virtually impossible to really get away from it all and have a truly relaxing break.
Nothing could be further from the truth. Let us tell you about one of Spain's best-kept secrets, a region that has more sunshine hours and less rain than any other, that isn't over-run by tourists, that offers wonderful accommodation, traditional Spanish food and hospitality, gentle offshore breezes, locals who speak English and all with a hint of Africa thrown in.
Welcome to Andalucia, a region that covers 500 miles of coastline, taking in the Costa Almeria to the Costa del Sol to the Costa de la Luz. And on a clear day (in other words, just about any day of the year), you can stand with the Mediterranean lapping at your ankles and swear that you can see the North African coast.
You will all have heard of the Costa del Sol – it is glamorous, cosmopolitan and busy; the Costa de Almeria is surrounded by desert and is perfect is you are looking for a quiet family holiday; while the Costa de La Luz is a region that boasts natural beauty and sits where the Med meets the Atlantic Ocean.
Andalucia consists of eight provinces - Cadiz, Cordoba, Jaen, Huelva, Almeria, Malaga, Granada and Seville – and includes the historical towns of Granada and Seville, as well as Malaga, which attracts millionaire footballers and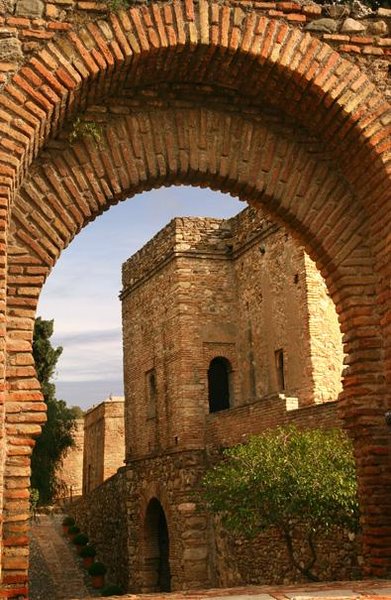 celebrities to its exclusive resort hotels.
Due to the area's Moorish past, it is steeped in history and remains the traditonal home of flamenco dancing and bullfighting, that most Spanish of activities. It is also where Pablo Picasso was born and it is easy to see how the region influenced both his extraordinary paintings and his life.
Famous landmarks in the region, of which there are many, include the Alhambra in Granada, the Mezquita Cathedral in Cordoba, the Plaza de Espana and Cathedral in Seville, the sherry bodegas in Jerez, Malaga's Baroque Cathedral and the Pablo Picasso Museum.

Sergio Leone shot most of his spaghetti westerns in the desert of Almeria. Take a bus trip to the Wild West village and marvel at the stuntmen who re-enact scenes from A Few Dollars More and A Fistful of Dollars and you can almost imagine Clint Eastwood riding into town, the man with no name, with the theme tune to the The Good, The Bad and The Ugly playing in the background.
The capital and port of Almeria is overlooked by a Moorish Citadel, the Alcazaba. The old town is littered with interesting monuments and great tapas bars. Almareria has the advantage of the warmest, driest climate in Europe.
Or take a trip inland and visit the Moorish villages, where donkeys remain the staple form of transport and the houses are all whitewashed stone. The locals and their villages seem untouched by the 21st century until you notice the satellite dishes. And the intricate lace-wear and pottery is as beautiful and as cheap as ever it was – the quality of handcrafts has to be seen to be appreciated.

Or head to a seaside market in Mojacar and enjoy a flavour of Morocco as the street vendors ply their trade – look out in particular for the wonderful, hand-made rugs, which can be bought and taken home to Britain for a fraction of the cost you would pay back home. This is also where you will buy a "genuine" Rolex for £25 or Ray-Ban sunglasses for £5. Just don't ask for a manufacturer's guarantee.
The city of Seville is well worth a visit, but there is also much to see beyond that, and you don't have to depend upon on public transport. You can do it on foot, through some of the Sierra Morena's most stunning countryside, thickly clad with oak trees, or marvel at the region's imposing religious architecture or sample some of its gastronomic treats, including cured sausages and aniseed liquor.
Much of the landscape is dominated by the Río Guadalquivir, one of Spain's most important rivers. Seville is set in the
heart of the river valley, while many of the province's most significant settlements are scattered around the gently rolling Guadalquivir river plain, known as La Campiña, planted with patchwork fields of wheat and olive groves. A lot of the land is divided up into huge farm estates, punctuated by large towns rather than small villages.
The outstanding feature of Granada is the Alhambra, a series of palaces and gardens built almost 700 years ago. It stands at the foot of Spain's highest mountain range, the Sierra Nevada (where Miguel Angel Jimenez broke his leg while skiing), and overlooks the city below and the fertile plains of Granada.
The hill facing the Alhambra is the old Moorish casbah or medina, called the Albaicin, a labyrinth of narrow streets and whitewashed houses with secluded inner gardens.
Cadiz stands on a peninsula jutting out into a bay, almost entirely surrounded by water. It was once a busy Roman port and became famous in the early 16th century as the starting point for the journey to the New World – or America.
The outskirts of Huelva are industrialised, but don't be put off by that. The centre is pretty enough, featuring plazas, historical monuments and plenty of first-class seafood bars and restaurants. There is a strong British influence, and many superb buildings sprang up in the late 19th century and the early 20th century, such as the Casa Colón, the Gran Teatro and the Clínica Sanz de Frutos.
The countryside of Cordoba province is varied, from the rolling plains surrounding Cordoba city, the Guadalquivir basin and south to Seville province, to forbidding mountain ranges with jagged peaks in the north and west. The surrounding villages feature Baroque churches, Moorish castles and flower-festooned courtyards.
The Cordoba region is best known for its fruity white wine and olive oil. Travel through the landscape and you will see hundreds of vineyards and olive groves.
But Jaen is the olive capital of Andalucia, and olive groves dominate the landscape, along with soil that features a deep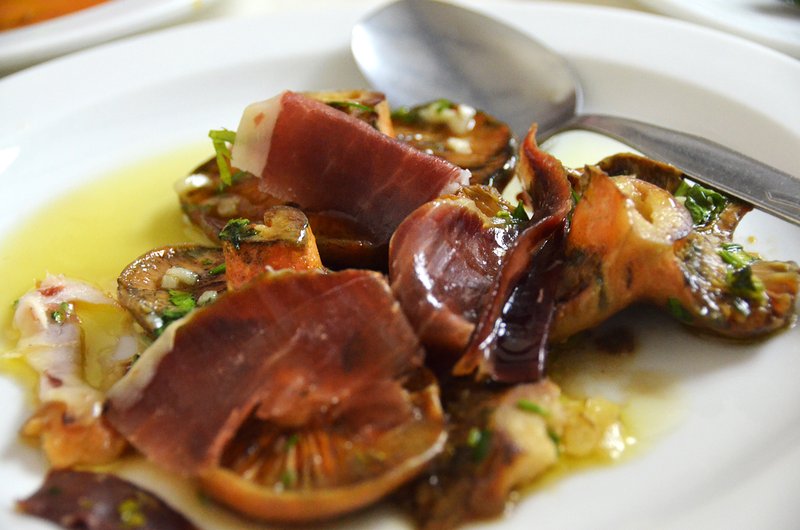 orange tinge. The province is the world's leading producer of olives and olive oil and stages an olive trade fair every year, during the first week of October. The landscape is unspoilt and beautiful and the region's small towns boast magnificent Renaissance buildings - palaces, churches and stately public squares.
Malaga stretches from Malaga city to Estepona and is renowned for its popular resorts on the Costa del Sol and its long coastline. These include Fuengirola, Torremolinos, Benalmadena, Estepona and Marbella, including Puerto Banus. These are all bustling towns with sandy beaches, bars and plenty of night clubs. You don't go here for a quiet break.
Other towns in the area worth visiting include Mijas and Ronda , which both enjoy stunning settings, Benahavis, which is a haven for those who appreciate good food, and Antequera, where you can watch olive oil being made and buy a bottle or two to bring home.
From Sotogrande you can travel all the way along the southern coast to Cadiz and Jerez – the latter is famous as being the venue for Formula One testing, as well as hosting the Spanish Moto GP, featuring local hero Marc Marquez.
Here, you can also visit the unspoilt Grazalema National Park, protected forever from developers.
Huelva is located between Sevilla province and the border of Portugal, and has many Portuguese influences. It is perhaps best known for the Parque Nacional de Doñana, one of Europe's most important wetland areas, featuring an array of wildlife.
It is the least visited province of Spain, with a long Atlantic coastline with miles of unspoilt beaches, beautiful, peaceful resorts and great golf surroundings. Popular towns include Huelva and Ayamonte and the resorts of Istlantilla and El Rompido. If you are after a quiet, relaxing holiday, this could be the region for you.
Read our Andalucia Golf Destination Guide - Click Here
---
Related Content:
What do you think? leave your comments below (Comments)
---
Leave your comments below
comments powered by

Disqus
More Golf Course & Travel Features
Plan your next golf break with Golfbreaks.com
Travel Deals Newsletter
Save up to 50% on golf breaks!
Join Today »