Catalonian International Golf Festival Winner Revealed Mendip Golf Club
By: Golf Shake | Tue 21 Aug 2012
---
Catalonian International Golf Festival Winner Revealed
The Catalonian International Golf Festival Qualifier at Mendip Golf Club was rained off last Wednesday but was replayed on Saturday alongside the Men's Jim Jeffery Putter Competition. 127 men competed for the Saturday competition but also for the top prize of an all expenses paid (excluding flights) trip to compete at the finals in Barcelona. Tom Howe was the overall winner of both competitions and will now go on to compete at the finals in November. Division one winner was Wayne Harwood, second went to Gavin Maguire and third was Paul Merrett. Division two winner was Simon Whittle, second went to Steve Coate and third was Martin Wilkins. Division three was won by Neil Bath, second went to Hugh Rowdon and third was Jason White.
Mendip Ladies have had a busy ten days. The Challenge Cup was played for on Sunday August 11th with Chris Down being the winner with a nett 77 in second place was Gill Brown with nett 78.
There were 36 guests on Tuesday August 14th when the Ladies Section held their annual Invitation Day. The Ladies played a pairs competition with the successful pairing of Fran Davies who partnered Sharon Watts from Saltford with a winning score of 56 points. The runners up were Sally Scott and Jill Guest from Tracy Park with 53 points. The luckiest lady was Cheryl King from Lansdown who was third with her partner Edwina Willis as she went home with both the nearest the pin prizes for visitors. The day was very successful and played in summer weather conditions for a change. The Ladies enjoyed excellent food following their game and there was a full clubhouse for the presentation.
On Sunday August 19th the Ladies played for the Vyvyan Clare Trophy. This is a Par competition which is always a challenge as the course is difficult to beat. Chris Williams had the best score of -5 to win the trophy for this year.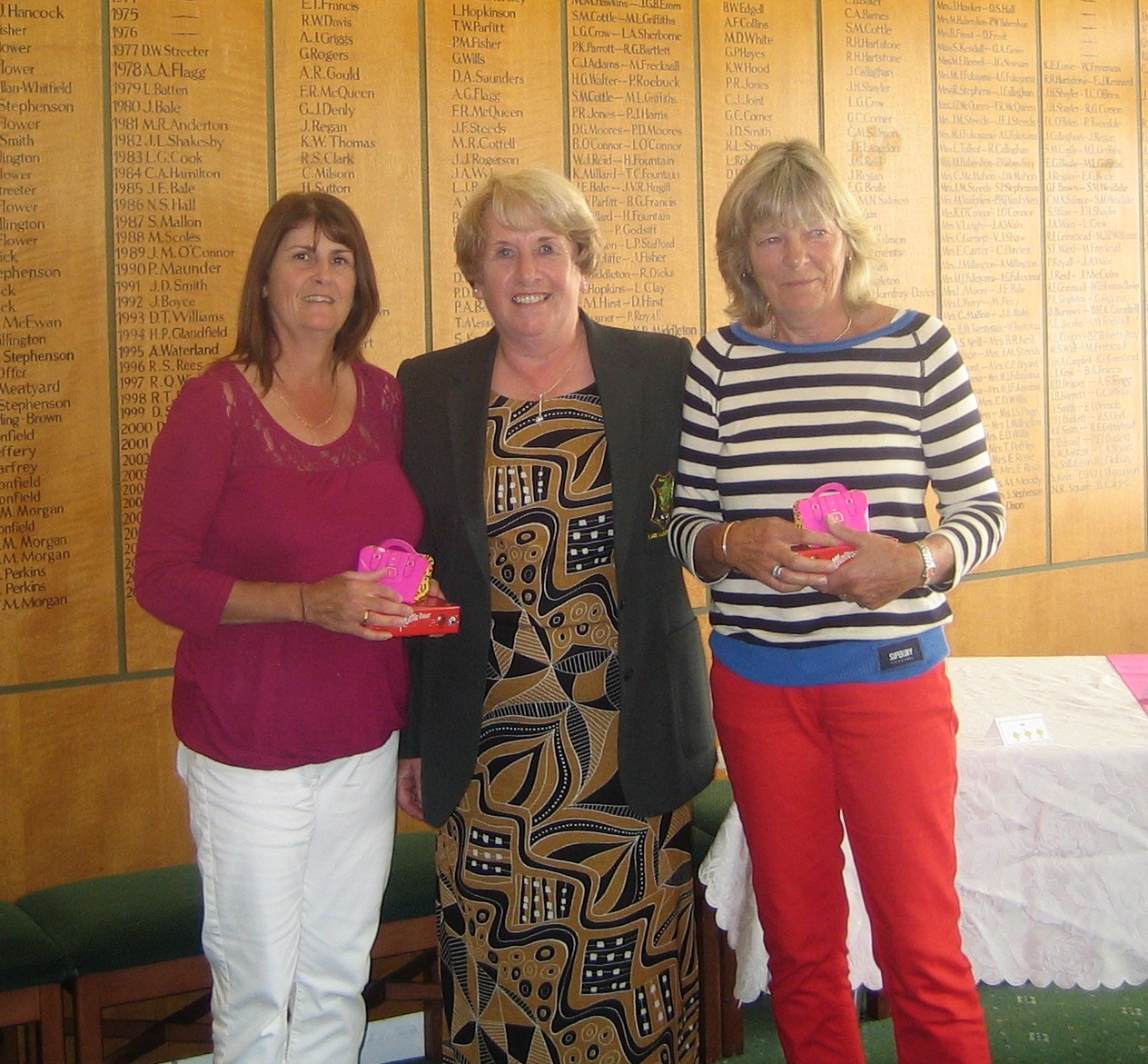 Pictured are winners Fran Davies and Sharon Watts with lady captain Elaine Kitchenham.
---
Related Content:
Plan Your Next Round
Burnham and Berrow Golf Club
Somerset
from £50.00
Save 80%
Mendip Golf Club
Somerset
from £15.00
Save 25%
Sherborne Golf Club
Dorset
from £26.00
Save 40%
More Golf Course & Travel Features
Plan your next golf break with Golfbreaks.com