New Course Astbury Hall in Shropshire
---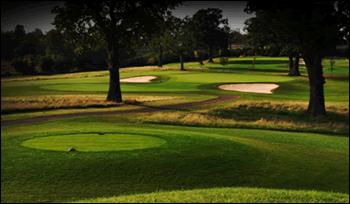 Astbury Hall has a distinctive story behind its development as the brain child of Lead Guitarist of critically acclaimed Heavy Metal band, Judas Priest, K.K. Downing.
The unique golf course designed by K.K. Downing in his first-ever course design, sits on 350 acres of traditional English countryside in the heart of Shropshire. The course opened nine holes to the general public earlier this year and is now open for preview play in 2010.
Combining natural features, tactically placed bunkers and beautifully manicured playing surfaces that have been subtly contoured to USGA standards, the course is aimed at testing golfers of all ability.
Downing is regarded as a true icon in the music industry. The Grammy Award-winning heavy metal band, Judas Priest, secured a series of global music hits and not surprisingly, Astbury Hall has already caught the attention of the media. As awareness of the property grows and the course and accommodation establish themselves further, interest is expected from far and wide.
"Astbury Hall has been born from my experiences on golf courses from around the World. I am fortunate enough to have played some of the finest the world has to offer and I feel privileged to have been able to create a property that encompasses all my cherished experiences," commented K.K.Downing. "I have been lucky to work in two industries that have allowed me to be so creative, especially golf course architecture, which has enabled the visions in my head to be transformed beautifully into a reality."
Astbury Hall will also boast a series of exclusive lodges and barn conversions in several different designs that will enhance its appeal. With the highest standards set for customer service and quality throughout its amenities, coupled with the idyllic setting, Astbury Hall is well on its way to becoming one of the most highly regarded leisure attractions in the UK.
Astbury Hall is now open for daily fee preview play Thursdays through Sundays. Tee times are available and reservations available 30 days in advance of the desired date of play. Preview play will continue until the full opening of the clubhouse facilities in 2011 **
Membership will become available in 2011 and details will be released towards the end of the year.
Tee times may be made by calling 07547 747707 and online bookings are available at www.astburyhall.co.uk/onlinebooking. For more information on Astbury Hall visit www.AstburyHall.co.uk
Troon Golf,® the leader in upscale golf course management, development and marketing has been selected to manage golf operations at Astbury Hall in Shropshire, England. Joining an impressive UK portfolio including Prince's Golf Club, Turnberry Resort and The Grove.
** During this preview period, they are not in a position to offer changing facilities or any food and beverage services. You are of course welcome to bring your own snacks and non-alcoholic beverages.
Plan Your Next Round
The Astbury
Shropshire
Lilleshall Hall Golf Club
Shropshire
The Shropshire Golf Club
Shropshire
More Golf Course & Travel Features
Plan your next golf break with Golfbreaks.com