Win a Wilson Staff infinity South Side Putter
Posted by: Golf Shake on Tue 31 Mar 2015
---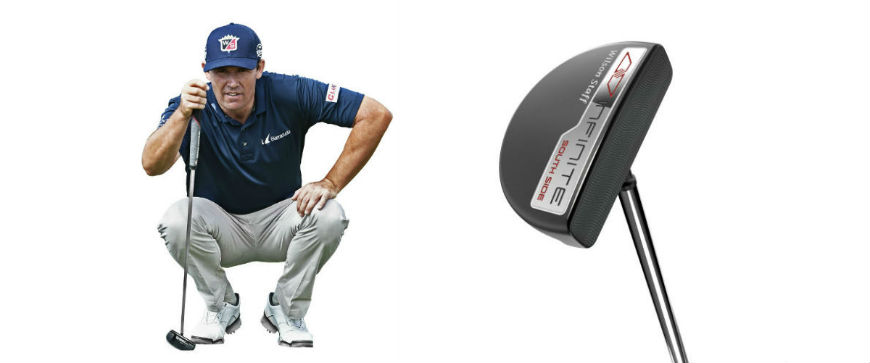 We have teamed up with Wilson Staff to offer you the chance to win one of their Inifinity South Side Putters - The same model that Padraig Harrington used to such devastating effect at the 2015 Honda Championship.
To stand a chance of winning this superb putter simply fill in your details and answer the question below.
More on the Wilson Staff Infinity series of putters
Wilson Staff have named the two blades and two mallet style putters in the series after landmarks in its home city of Chicago- Windy City, Michigan Avenue, Grant Park and South Side. The name features on the sole of the putters, which are presented in a premium smoke-grey PVD finish.
"Golfers, especially those looking for an alternative to anchored putters, will obtain consistency in these models which are designed to boost the MOI of the club so that the putter feels more controlled and stable throughout the stroke," said Michael Vrska, Global Director of Innovation at Wilson Golf.
"The counter-balancing technology encourages players to rely on the body's larger muscles and less on smaller ones in the hands, helping them make a smoother, more repeatable stroke."
Wilson are one of the oldest brands in golf and their irons have claimed more majors than any other company. You can learn more about Wilson Staff's rich history by - Clicking here
Form not loading - Click here
---