Martins Hotels Golf breaks in Belgium
By: Golf Shake | Mon 29 Sep 2014 |
Comments
---
In about two hours you could be enjoying the delights of what a golfing break in Belgium has to offer. Often not the first place golfers think of, but Belgium has something for everyone from championship golf courses, luxury hotels and enjoyable city breaks where you can indulge in Belgian cultures such as delicious food and the odd drop of home brewed beer.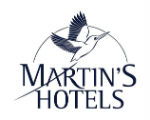 The two most popular areas are the capital city Brussels which is a political hotspot with being home to the European Union and Bruges which has been dubbed the 'Venice of the North' due to its picturesque canals and bridges along with its cobbled streets and ancient architecture.
Golfbreaks.com offers all the choices you need plus a lot more alongside Martin's Hotels which welcomes its guests with warmth and kindness along with the option of something a little extra. Whether you need a romantic getaway, a child friendly stay or a relaxing spa retreat, Martins Hotel can accommodate with its traditional values tied in with modern, affordable comforts.
Take a trip on board the Eurostar and before you know it you'll be getting ready to enjoy the delights of Belgium and look forward to hitting the fairways of some of Europe's best but relatively unknown courses.
Brussels and further south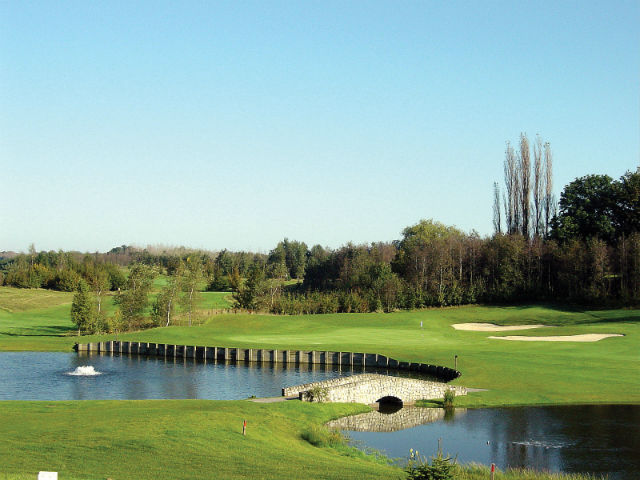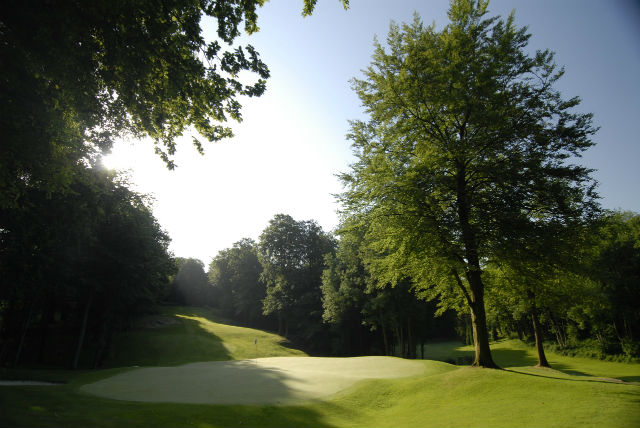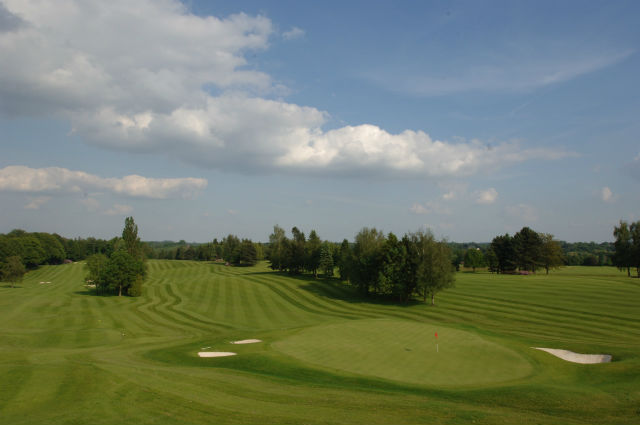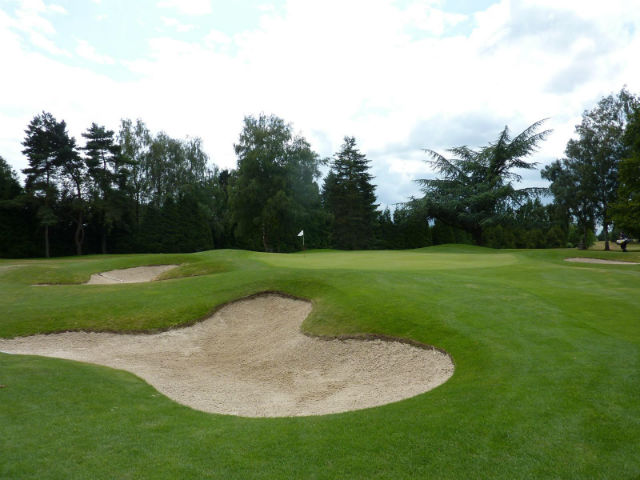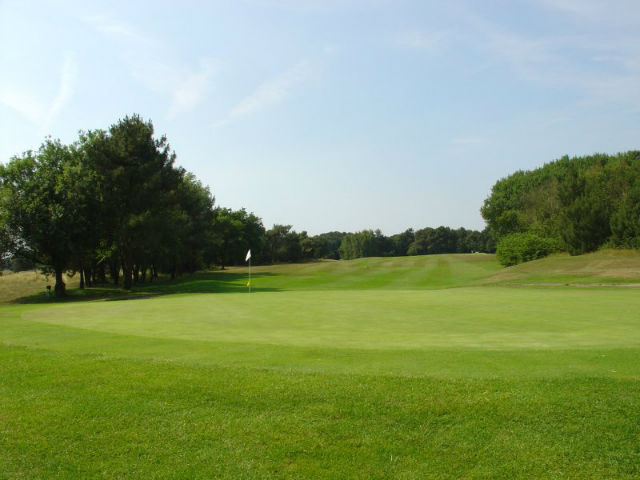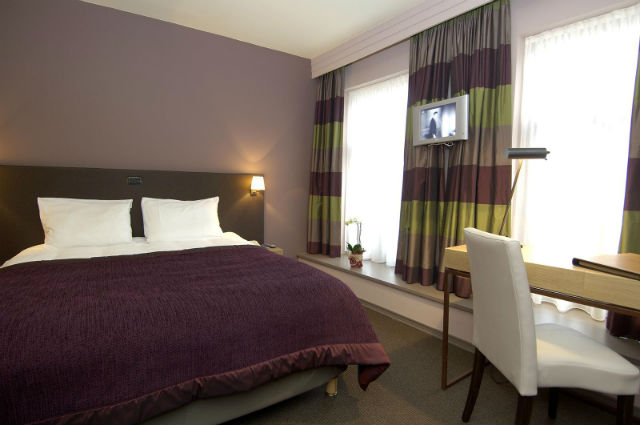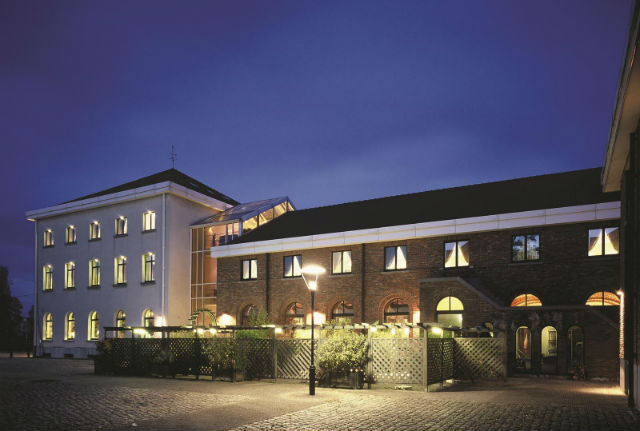 As well as being the European Capital, Brussels is also home to the comic book so bring your imagination to life and discover some of Belgium's most historic areas nearby such as Waterloo, Leuven and Genval.
The centre of Brussels will see you stay in one of Martin's Hotels most luxurious and trendiest in the Martins' Brussels EU which is a short walk to the European Commission and only five minutes from the centre of historic Brussels. The 4-star hotel offers charm and sophistication in one of Europe's emerging cities. The fitness centre and sauna will keep you occupied if you're have time back at the hotel along with the Hollywood restaurant, which will bring glitz and glamour to your evening.
Quickly becoming 'the' city to go to for a short weekend break, Brussels has a lot more to offer than the stereotypical chocolate and beer. Visitors will find over 90 museums across the city as well as guided walks of the European Village. Being just a few hours away on the Eurostar is also a major plus point but if flying is your preferred choice of travel then daily flights into Charleroi Airport are available from all major U.K airports.
Waterloo and more
Some nine miles south of Brussels is Brabant-Wallon, known as the 'Garden of Brussels' and this is where you'll find the historic town of Waterloo which is the gateway for golfing holidaymakers looking for the Belgian fairways.
Royal Waterloo, Bercuit Golf Club, Golf Club D'Hulencourt and Golf de 7 Fontaines are just a number of quality courses in the area that are all within short distance from Waterloo and they all offer you something different.
Royal Waterloo has 45 holes of championship golf for you to play and is one of the most picturesque courses in Europe. International tournaments have been held there so you know you're going to be in good company when the likes of Arnold Palmer, Nick Faldo, Seve Ballesteros and Colin Montgomerie have graced the fairways.
You're greeted by another 45 holes at Golf de 7 Fontaines. The huge expanse of land stretching out over 100 hectares provides golfers with more championship conditions and other facilities to match. From the driving range and short game area to the swimming pool and restaurant, you could easily spend all day there.
The site where the Duke of Wellington defeated Napoleon's French Army is one of the most famous tourist attractions you can take in away from the golf whilst enjoying your stay at the Martin's Grand Hotel or Martin's Lodge. Standing pretty much side-by-side each hotel offers you something different depending on what stay you require. Martin's Grand Hotel is a contemporary design that looks like an old chateau that's stood the test of time. Rejuvenated inside, you'll fine all the modern day touches including fitness centre and the La Sucrerie' restaurant that will serve up some delicious local cuisine.
The Martin's Lodge is a cosy 3-star hotel that is a perfect base to tour the nearby regions and set you up for the tee times you planned ahead. Your stay will include use of all the facilities in the neighbouring Grand Hotel.
A short drive away from both Waterloo and Brussels is the town of Leuven and another quality Martin's hotel. The 4-star Martin's Klooster is perfect for your stay in Leuven and Golfbreaks offer some great stay and play deals there as well as in Brussels and around Waterloo. Situated on the banks of the Dijle the Martin's Klooster is perfect if you don't want the hustle and bustle of Brussels. Still a stone throw away from the capital, Leuven is a university town with its own rich culture and heritage.
Genval is the place to stay if you want everything in the one resort. The only 5-star choice in the Martin's Hotel range the Chateau Du Lac is perfect for nature and culture enthusiasts alike. On top of the golf, there's hiking, watersports, amusement parks and heritage sites around the resort and town which is perfect if you want to relax in the spa or keep children happy during your stay. Looking like a castle the Chateau Du Lac is not just picturesque, it's perfect. The Genval Les Bain restaurant will also serve you up a dish like no other.
Bruges
The historic and romantic backdrop of the cobblestones streets of Bruges has attracted many a tourist in recent years. Ideally located on the north-west tip of Belgium, Martin's Hotels offers two options within the city limits for you to enjoy your stay but also gives you the ease to visit the nearby courses.
The golf in Bruges is as classy and cultured as the city itself with Royal Zoute Golf Club being one of the main attractions in the area. The Championship course is tree lined and particularly difficult in windy conditions coming off the North Sea.
Staying on the Royal theme Royal Ostend Golf Club provide the only links golf in Belgium with fabulous views to be had over the dunes. The swirling winds again will cause problems and fans of links will need to make sure Royal Ostend is on the list to play.
Two other courses are on offer for you around Bruges with Golf Club Oostburg and the Damme Golf and Country Club are within a short drive. Easy on the eye the Damme Golf and Country Club is inland parkland surrounded by nature and local wildlife. It's a very scenic setting and a great test of golf for abilities.
Golf Club Oostburg is a stunning tree-lined course that is described as a real 'thinkers' track. The clubhouse will be one of the best you've set foot that also has the facilities to match.
For you stay the Martin's Relais is a 4-star 'boutique hotel' in the centre on Bruges just a short walk from the Grote Market. Three types of guestrooms are available whether you're on a romantic break for two or away with the family there's an option for all.
Martin's Bruges is the other option available which is located right in the centre of Bruges. The 3-star hotel is perfect for a city break as you could not be more centrally located if you tried.
Martin's Golf Pass
If it's pure golf luxury you're after then Martin's Golf Pass is defiantly for you. The hotel chain has 14 clubs all within easy reach of each of its hotels so no matter which Martin's Hotel you choose; you can tailor-make your golf trip to suit you. Transport is also included by the hotels so you don't need to worry about getting to the first tee on-time as that will be taken care for you.
For more than 15 years Martin's Golf Pass has been arranging tee times for its hoteliers offering its all-inclusive package which is ideal for golfers that want the stress taken away from their break. This also allows them to enjoy the luxuries of the Martin's Hotels including all the spa and leisure facilities.
All in all Belgium should certainly be an option for golfers as well as a holiday option itself. You can find some great deals through Golfbreaks right now, so what are you waiting for? Book now.
---
Related Content:
What do you think? leave your comments below (Comments)
---
Leave your comments below
comments powered by

Disqus
More Golf Course & Travel Features
Plan your next golf break with Golfbreaks.com