Open Golf Club World class golf on your doorstep
By: Golf Shake | Mon 18 Aug 2014 |
Comments
---
The Open Golf Club portfoliIo has expanded to 32 golf courses across 3 countries - It is hard to know where to begin, but let's stay in France for the time being, and where better to start than the simply awesome Golf National, home of the French Open and host to the 2018 Ryder Cup – the first time that the contest has been played in France.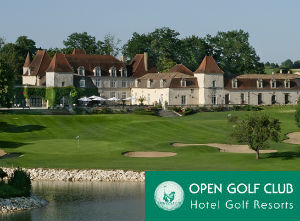 Golf National, near Paris, is a fantastic golf course and is just one of the reasons why the French Open always attracts one of the best fields in Europe. There is no point in pretending it is anything other than a real challenge, and if you can get back to the clubhouse with the same ball you started with then you really do have something to boast about. The rough isn't especially penal, but there is plenty of water, and all of it comes into play.
This is a course that also boasts some spectacular views, so make sure you take the time to smell the flowers on the way round.
Close by is Golf des Yvelines with 27 holes, which is ideal if you are staying west of Paris in Versailles for example. The hotel of choice is the Novotel St Quentin Golf National, which is also where you would stay if you play Golf National.
But golf trips are not always just about the game. Go to France and you expect fine food and good wine, and there is no better example of this than Chateaux des Vigiers, a gastronomy and wine resort in the Dordogne, close to Bergerac airport and just 45 minutes from Bordeaux. Included in its packages are wine tasting on site and in nearby chateaux, and a variety of gastronomic menus.
Chateau des Vigiers offers three loops of nine holes, set in the middle of vineyards and orchards – this is "I've died and gone to heaven" golf. It offers two types of accommodation – the chateau and the relais.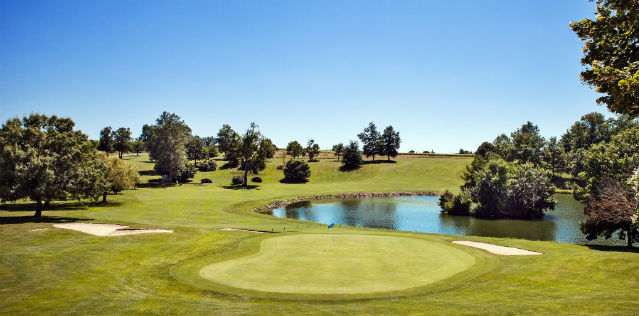 Or you could head for Opio Valbonne and stay at Chateau de La Begude. This is widely regarded as the one of the jewels of the French Riviera, set in the heart of a superb forest , near Nice. La Grande Bastide is within easy striking distance – another excellent course.
Domaine de Chateauneuf is another chateaux and relais property, situated on the site of the beautiful Golf de la Sainte Baume, set within the majestic massif of Sainte Baume in Provence. This resort is in between Marseilles and Toulon. You will also stay there if you play Servanes or Marseille La Salette. Servanes is set at the foot of the Alpilles mountains, close to the historic Roman town of Arles.
Golf de Barbaroux is another lovely course that sits between Marseille and Nice, in the heart of the Provence region. You will stay at the Mercure Barbaroux. At Opio Valbonne and Le Grande Bastide you will stay at the Chateau de La Begude.
There are those insist that no trip to France is complete without visiting Biarritz, an area where you will come across many of the "beautiful people" of Europe. Head for Aracangues, Biarritz La Phare or Moliets, where you will stay in the Radisson Blu Biarritz, one of the best hotels in the area.
North of Strasbourg, in Alsace, you have the wonderful Soufflenheim and La Wantzenau courses. You can stay in the centre of Strasbourg at the Hotel Villa d'Est to sample these courses, which are on the border of Germany. Further south you can find Ammerschwihr, another great parkland layout.
Belgium might not seem like an obvious choice for a golf break, but you are in for a pleasant surprise if you head for the lowlands. Cleydael will be offered soon, and is a course to look out for. Already established, and worth trying out are La Bawette, where you stay at the Martin's Lodge, the magnificently titled L'Empereur and Rigenee (Martin's Grand Hotel) and Mont Gami (Hotel Ibis Mons).
San Roque, one of the most famous golf courses in Spain, is another venue offered by Open Golf Club. It has hosted many professional tournaments and is now the home of the annual torture session known as the European Tour Qualifying School. This is where many hearts have been broken. Equally, it is where many fabulous dreams and journeys have begun. There are some courses you have just got to play in your lifetime, and San Roque is one of them.
And if you are planning a trip to San Roque, which is located at the foothills of the Sierra del Arca, you just have to stay at the Suites at San Roque, which is set among beautiful gardens and offers 50 amazing bungalows, only 2km from the beach and Sotogrande. Valderrama, which played host to the 1997 Ryder Cup, is also close by.
Although it is not yet fully open for business, you should get a trip to The Montgomerie course in Marrakesh booked up as soon as possible because the demand is going to be terrific. Colin Montgomerie reckons that the course will be his finest and it is certainly shaping up to be precisely that. You can also be sure that Open Golf Club will be offering some fabulous accommodation to go with their Moroccan golf packages.
For more information please visit Golfbreaks.com's Open Golf Club page > Click Here
---
Related Content:
What do you think? leave your comments below (Comments)
---
Leave your comments below
comments powered by

Disqus
More Golf Course & Travel Features
Plan your next golf break with Golfbreaks.com