Are you ready to take your putting to a whole new level?.......
Summer and the golf season are in full swing, but are you scoring the way you want? Are you holing your share of putts? Is your putting holding you back? It is time to get that putter hot and take our latest challenge and #PuttUnderPar with Odyssey, The #1 putter in golf
To help you with your focus on your putting this Summer we have teamed up with Odyssey Golf to give you a new challenge. We want you to #PuttUnderPar and to help you achieve that goal we have created a series of tips with the Head of Instruction at St Andrews Links Academy, Steve North. You can check them out below.
As an added incentive to focus in and #PuttUnderPar we have teamed up with Odyssey to give away some awesome prizes inclusing an Odyssey experience day for three winners.
---
#PuttUnderPar tuition series
Steve North, Head of insruction at the St Andrews Links Academy Shares his 4 week Odyssey Putting Series taking you from the fundamentals vital for good putting through to green reading and understanding make percenatges.
---
Odyssey Golf Range 2018
Odyssey have a huge range of putters for 2018, there is sure to be a head shape to suit you and help you #PuttUnderPar ! , Check out our review of the latest models including the stunning new Odyssey EXO range.
---
How to Take Part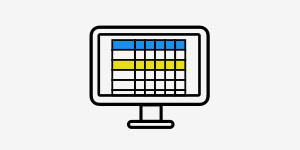 Track Scores Online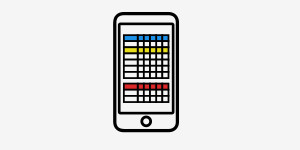 Track Scores on our Apps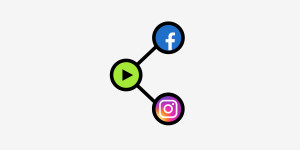 Get involved online
Take part using the Golfshake Scoretracker
Taking part in the Challenge is easy! All you need to do to gain an entry is track a round with putting stats either on the Golfshake Website, Golfshake iOS App or Android App. These will count towards our main Experience day prizes.
Take part by using the Hashtag #PuttUnderPar
Each week throughout the campaign we want to see you aiming to #PuttUnderPar, simply share your your pictures, videos or Golfshake stats using the hashtag #PuttUnderPar to be in with a chance of winning one of the weekly prize packs.
---
What You Can Win
Win a spot on the Odyssey #PuttUnderPar Experience Day
We have 3 spots up for grabs on the Odyssey #PuttUnderPar Experience day where you will receive a putter fitting at the Odyssey European Fitting Centre before heading to the course with your new putter.
Weekly Odyssey Prizes will be awarded for the best social entries, sharing putting photos or videos, and the best putting stats through the use of the Golfshake score tracker.
The 3 experience day winners will be drawn at random from the entries received via the scoretracker from 3 handicap categories.
The weekly prizes will be picked by the Golfshake team. Submit your round with no 3 putts or share the 30 foot putt you hole to be in with a chance of bagging one of our Odyssey prize packs!
For more information please see the challenge terms and conditions - Click here
Can you #PuttUnderPar?
Tracking you stats and analysising your data are a great way to help see how your game stacks up. Having provided stat tracking services for over 10 years the data makes interesting reading. Golfers with handicaps above 22 will average 3 holes per round with a 3 putt, compared to 10-14 handicappers only doing it once every other round. When it comes to overall putts then single figure golfers average 31 putts or less and 29 for those below 5. On the Pro tours the worse putters only just creep above 30 putts with the best at around 27 putts per round.

You will have heard the saying 'Drive for Show, Putt for Dough' and with most golfers taking at least 33% of their shots on the putting surface something most be said for putting. And that is the core focus of the Golfshake #PuttUnderPar challenge in association Odyssey the #1 Putter in Golf. We want you to get out there, hone your putting skills, practice more and #PuttUnderPar and to help do this we have produced a series of content to help you achieve this, including; A 4 week putting tuition series, Odyssey putter range insights and the low down on the importance of putter fitting.
Plus find out how your putting stacks up in our putting leaderboard and see if you can acheive the #PuttUnderPar status:
Handicaps 0 - 9 - target < 32 putts
Handicaps 10 - 18 - target < 34 putts
Handicaps 18+ - target < 36 putts
---

TERMS: Prizes are offered as part of the 'Putt Under Par' Challenge and are only applicable to residents of GB&NI. Employees of Golfshake or their family members or anyone else connected in any way with the competition or helping to set up the competition shall not be permitted to enter the competition. For full terms and conditions click here.