Why the IOC has got Golf's inclusion in the Olympics all wrong
By: Golf Shake | Mon 16 Feb 2015 |
Comments
---
Post by Sports Writer Derek Clements
---
There is something intrinsically wrong about highly-paid professionals taking part in the Olympic Games.

Okay, I know that the days of the true amateur are long gone, that the Corinthian spirit has been replaced by the Win-At-All-Costs-And-Make-Loads-Of-Money-And-Still-Not-Be-Satisfied-Please-Can-We-Have-Some-More spirit, but how can it be right for multi-millionaires to be competing alongside amateur boxers, people who sacrifice everything to paddle a canoe down a fast-flowing river or a man who trains every waking moment in order to be able to win the 20km walk, praying with every step that he will not be disqualified because some judge thinks he is actually running?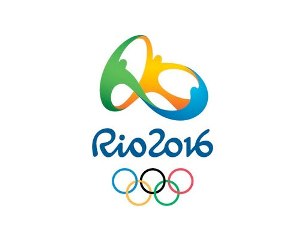 When Baron Pierre de Coubertin founded the modern Olympics, his vision was to bring together the world's best athletes to compete against one another in a celebration of the human spirit. The best amateur athletes, that is.
It all started to go wrong when America was allowed to field a world-class basketball team of all the talents, men who earned millions of dollars because of their ability to throw a ball through a hoop. Many purists opposed it but, of course, the big money machine got its way, and Olympic sport was changed forever.

And then there were the drugs. For years it was taken for granted that Russian and East German athletes used steroids and masking agents. But when Ben Johnson won the 100m and broke the world record at the Seoul Olympics in 1988 and was later exposed as a drugs cheat, many of us wondered if we could ever trust any other athletics performance. And we still do.
Usain Bolt is one of the most famous men on the planet, but the point is that he has achieved that status because of what he has achieved at the Olympics, winning 100m and 200m sprints in world-record times, looking like he could go twice as fast if he really wanted to.
The likes of Bradley Wiggins, Michael Phelps and Mo Farah have become wealthy individuals too - through their achievements at the Olympic Games. It was only after achieving greatness on the biggest stage available to them that the biggest rewards came their way.
Who would have heard of Chris Hoy (Sir Chris Hoy, if you please), had it not been for all those medals he won?
And that brings us to tennis. And to golf. The Olympics is not and will never be the biggest stage available to the men and women who make a living playing these sports.

Golf has four majors, the greatest prizes of all, the standards by which players are judged. It is the same with tennis. In those majors, the top 128 men and top 128 women compete.
The field for the Olympic golf tournament will consist of 60 players - the top 15 in the rankings qualify automatically, leaving 45 places up for grabs. And here's the rub - if there are, say, eight Americans in the top 15, then all of them will make it. If there is, however, one Australian in the top 15, the next eligible Australian will be whoever comes next in the rankings.
The Olympic course is well on it's way to completion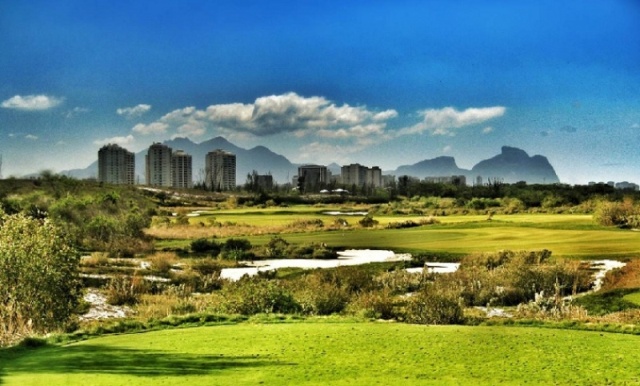 Any country with no player in the top 15 must send their highest-ranked players. The big plus with this is that it ensures countries such as France, Argentina and Italy will still be able to field world-class players.
And the big minus? Countries such as Mongolia and Bangladesh will be able to send players. In other words, you will have the game's elite competing side by side with no-hopers.
There will also be a women's tournament - it is not beyond the realms of possibility that the top 15 could all be from South Korea! Who will finish 16th? How exciting will that be? Zzzzzz.....
Then there is the team bonding. The Olympic Games are all about people from different sports mingling together, sharing accommodation and training facilities. Answer me this: can you honestly see Tiger Woods agreeing to share with the American wrestling team or heavyweight lifters? Mind you, he might agree to share a room with the Brazilian beach volleyball team. But that's not quite what is meant by team bonding, Tiger.
Then there is the vexed question of which country certain players would represent. Rory McIlroy has elected to fly the flag for Ireland, but admitted that it has given him sleepless nights. This, presumably, had more than a little to do with the fact that certain factions in Ireland made it clear that they would be, um, disappointed should McIroy opt to go into action wearing the colours of Great Britain.
"I think the inclusion of golf in the Olympics is a great thing," he said. "It's great for the growth of the game. It gets countries like China interested in golf. And not just to develop Olympic champions, but just being an Olympic sport, it means something; it means something just more.
"You know, you are going to see a lot of new people and new countries and junior golfers come into golf because it's an Olympic sport. I think golf can only gain from its inclusion in the Olympics, and, you know, I think it's a great thing."
I am sorry Rory, but you are living in cloud cuckoo-land if you really believe that. Do you honestly expect anybody to take up the game for the chance to appear in a tournament once every years? A tournament that doesn't offer prize money, and will, in all probability, be watched by one man and his dog.
And for your information, Mr McIlroy, China is already interested in golf - very interested - and is producing young players who could be challenging you for majors, so be careful what you wish for.
The world's best golfers are pampered millionaires, most of whom have huge retinues. So do we allow them to bring caddies, swing coaches, mind gurus, fitness coaches to Rio? And do you really want to see branded equipment trucks at the Olympic Games? I don't.
It's also worth asking how many of them would want to turn up for a tournament in which there is no prize money at stake and the gold medal is not even made of gold. You suspect that their sponsors will be the ones who are most keen to get their men and women on the podium. With visors, baseball hats and sunglasses emblazoned with logos!
It's a farcical situation. If we must have golf at the Olympics, send the world's best amateurs to Rio, or the best under-21-year-olds. Or get them to play crazy golf! On the sand with Brazilian beach volleyball team - now THAT would be worth watching.
---
Related Articles
Golf in the Olympics - For or Against
---

Be part of the action with a selection of unique golf tournament experiences, from playing in a pro-am with the stars to watching the action at golf's most illustrious events. Whether it's the Masters or The Open, The Ryder Cup or WM Phoenix Open, build your own bespoke package with the experts at Golfbreaks.com.
---
What do you think? leave your comments below (Comments)
---
---
PLAY MORE PLAY BETTER - LATEST TUITION TIPS
---
Leave your comments below
comments powered by

Disqus