More Proof That Some Clubs Need To Put Out The Welcome Mat
---
WE RECENTLY reported on the experiences of non-club members and how difficult many of you are still finding it to book a tee-time. It also emerged that many new members believe that their clubs have done little to make them feel welcome.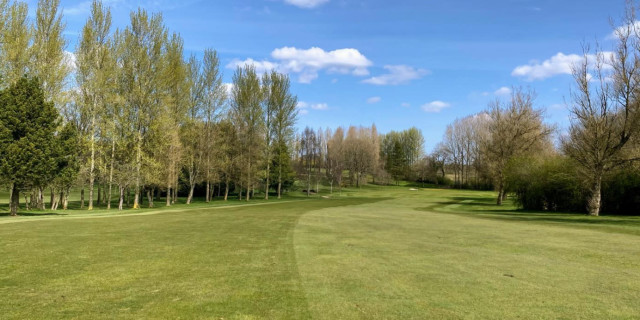 And the evidence that much work still needs to be done continues to grow. Here is just some of the feedback we received to our article…
"My local club is a classic example. The club charged £35 a round during the summer of 2021 (before the pandemic it was £15), but it was barely ever half full. It was not until November 1 that the club finally offered a competitive twilight rate. But now everyone has given up and the course is closing on January 1st. Crazy economics."
"With regards to visitors, my friend and I are both 'oldies' and only play when we are feeling good so we do not want to pay in excess of £,1000 for a membership just to play a handful of games. When we visit a club we spend money on food and drink and support the pro shop. Sadly, since the pandemic lock down we find that clubs that used to welcome us have not increased their green fees to prohibitive prices but have also adopted a 'take it or leave it' attitude."
"Clubs still have plenty of afternoon teetimes but the obvious problem is that you can't play 18 holes if you start after, say 12 noon. An innovative solution would be to encourage 9-hole players - in fact make them a winter-golf category with the option of playing 18 holes in the afternoon once the clocks go forward in the Spring. This would expand membership further, increase revenue and build something positive on the wishes of the many who avoid golf because it is too time-consuming. It might even encourage more learners who are often intimidated by 18 holes anyway. 18 holes could easily be achieved over two afternoons any way. 1-9 on day 1; and 10-18 on day 2.
Perhaps the most worrying feedback was this:
"I have just moved from Northamptonshire to Norfolk. I joined a new club but they act like they don't want new members. The existing membership is like a clique and when you book tee times and join two- or three-balls for competitions they move themselves from the tee, leaving you on your own. I even had this weekend joined a single golfer and then we had a third join us. Bear in mind that I don't know these people but I just prefer playing against and with other golfers. They then went to the pro shop and asked them to remove me from their booking and I was then given the tee-time behind him. Quite stunning behaviour! They hardly have drawn competitions - the same groups play each week, with one group suspiciously always at the top and win the competitions. Interestingly we had a drawn competitions recently and that aforementioned group never came anywhere near the top!"
It is truly appalling that a new club member should be made to feel so unwelcome and only goes to confirm just how much work still needs to be done.
---
Related Content
What Golf Clubs Can Do To Address Challenges
The One Thing Golf Clubs Should Be Doing Right Now
10 Things Golf Clubs Must Do in 2022
---
What do you think? leave your comments below (Comments)
---
Tags: daily picks
---
PLAY MORE PLAY BETTER - LATEST TUITION TIPS
---
Leave your comments below
comments powered by

Disqus