Courses Close Across Europe But UK Golf Remains Largely Open
---
MORE than 4,000 golf courses in Europe have now closed their doors as a result of the coronavirus outbreak. The worst-hit country is Germany, which has ordered the closure of all 1,050 courses. France, Italy, Pain, Switzerland, Holland, Norway, Denmark, Austria and Belgium have all followed suit. However, there are some clubs that are determined to carry on as normal and are actually introducing some innovative new measures.
Hats off to Orchardleigh Golf & Country Club in Somerset, which is offering free golf – allowing people to book a tee time in advance before turning up and playing, removing the need to enter the clubhouse, which has now been closed.
Starting on Monday, March 23, the club will offer free golf to all every Monday.
With the Government recommending social distancing, a golf course provides a setting where people can keep apart, but still enjoy social contact, fresh air and exercise.
Chris Vincent, the owner of Orchardleigh Golf & Country Club, said: "We're living in difficult and uncertain times at the moment. Like all businesses, we're taking precautions, however we're also keen to do our bit to support the public's need to be outside for their own mental wellbeing, without compromising the Government's social distancing efforts. We hope that by offering free weekly golf sessions we'll encourage visitors to make the most of the vast open space on offer at Orchardleigh whilst keeping active, mentally stimulated and honouring social distancing as per the Government advice".
He added: "Of course, if stricter measures come into force and we're all advised to stay at home then we'll need to stop the initiative. However, we're hoping to offer it for as long as possible. We're all keen to keep things going, and this was one way we felt we could potentially use our facilities to help people keep their spirits up in very testing times."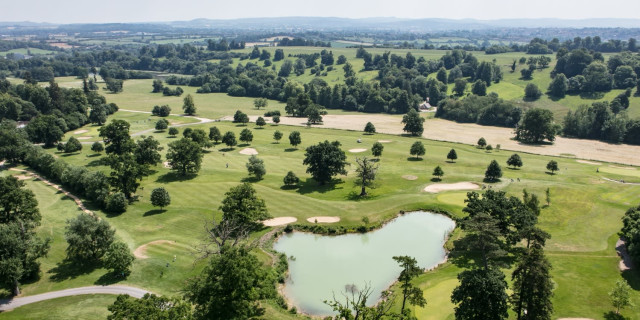 The clubhouse will be closed, so players should bring their own for and drink with them.
And the good news is that, for the time being at least, it remains safe to play golf. Who says so? None other than Sir Patrick Vallance, the UK's chief scientific officer.
Vallance said: "It is OK to carry on playing golf – if you keep a distance. We're not asking everyone to be completely isolated. The specific advice is to avoid close contact. A walk is OK if you keep a distance."
And Vallance found support from Dr Catherine Troisi, infectious disease epidemiologist at the University of Texas Health Science Centre, who said, "Golf as it's normally played – outdoors, with natural social-distancing built in – would be fairly safe. I would say that in the actual playing of golf, you're not at much risk. Sunlight and other environmental conditions can kill viruses like this, so it is probable that that is true for coronavirus as well. Also, relieving stress by playing golf outdoors helps your immune system. Physical activity boosts your immune system, so for both mental and physical health it's good to get activity however you can get it without putting yourself at risk." Relieving stress by playing golf? We think it is pretty obvious that the good doctor doesn't play the game!
The R&A has issued some guidance. "Your golf facility needs to have a senior group of managers who are in constant contact and can spring into action if something happens," it advises. "This should be your club manager/secretary, course manager. Head greenskeeper and PGA professional and any other relevant department heads. During this period of heightened risk, meet on a daily basis and provide an update on staff absence, business pressures such as stock levels or machinery maintenance and other matters. When the crisis subsides, this group should continue to meet on monthly basis to ensure policies are maintained and updated. Engage in a dialogue with the other clubs in your immediate area and discuss an action plan. If one of your clubs is forced to close, is there a reciprocal arrangement in place to allow members to play at a different facility?"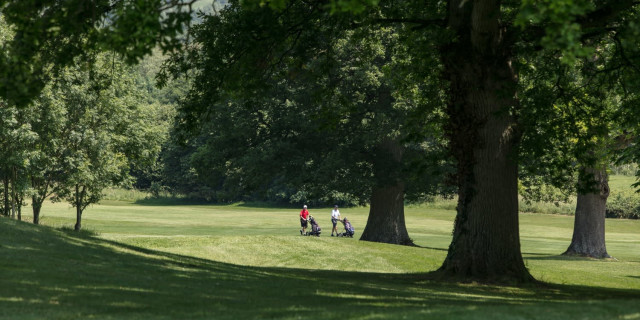 As it stands, there has been no blanket ban on golf in the UK and Ireland, although some council-run courses have now closed, including all those operated by North Lanarkshire Council and South Lanarkshire Council. And there will be concerns that some of those that shut their doors may never reopen.
So, the message is a simple one. Carry on playing for now and enjoy it while we still can.
There are things that do need to change:
Always stay two paces away from other golfers
Bunker rakes should not be used - smooth the sand with your feet or sand wedge
Leave the flag in and pick the ball out of the hole with your gloved hand
Change your shoes in the car park
Come to the course ready to play
On the 1st tee and 18th green don't shake hands
Apart from toilet facilities, clubhouses should be closed
All external doors should be propped open so that we don't have to touch door handles
Get rid of all hand towels
Provide sanitising hand-rubs in all toilets
---
Related Content
Golf Innovation in the Face of Adversity
---
What do you think? leave your comments below (Comments)
---
Tags: GOLFERS daily picks Courses
---
PLAY MORE PLAY BETTER - LATEST TUITION TIPS
---
Leave your comments below
comments powered by

Disqus