Did Honourable Company at Muirfield Do Right Thing For The Right Reasons?
By: Golfshake Editor | Fri 17 Mar 2017 |
Comments
---
Post by Sports Writer Derek Clements
---
BRITAIN is a tolerant country, a nation that encourages equality in all things and lives by a democracy that is non-exclusive. We inhabit a country that people from other parts of the world want to live in, where they believe that they can come to live and get a genuine opportunity to succeed.
For these reasons alone, the so-called Honourable Company of Edinburgh Golfers and the R&A, golf's ruling body, should be ashamed of themselves.
The Honourable Company, custodians of Muirfield, finally voted to allow women members to join their club. But let's be under no illusions here - they did so only because last year's vote to continue with their obsolete men-only policy attracted such abhorrent publicity and saw Muirfield dropped from the rota of courses on which The Open Championship is staged.
So they had another vote and, surprise, surprise, they decided that the time had come for change. On the face of it, the fact that 80% of the membership voted to allow women to join is something to be celebrated, but that overlooks the small matter that 20% voted against. In other words, one-fifth of those who are proud to call themselves members are dinosaurs, who voted out of self-interest rather than for the greater good of the game. And that is without taking into account those members who decided not to vote at all.
So why are the R&A culpable? Having taken the noble stance last year by deciding to strip Muirfield of its right to stage the world's oldest and greatest major, they immediately backed down when the result of the vote became known.
Martin Slumbers, the chief executive of the R&A, issued a statement that said: "In light of today's decision by the Honourable Company we can confirm that Muirfield will become a venue for The Open once again. Muirfield has a long and important history of hosting The Open and with today's announcement that will continue.
"It is extremely important for us in staging one of the world's great sporting events that women can become members at all of our host clubs. Muirfield is a truly outstanding Open venue and we very much look forward to taking the Championship back there in future."
He is right. It is an outstanding venue and it has produced some fabulous champions. But it should have been made to wait.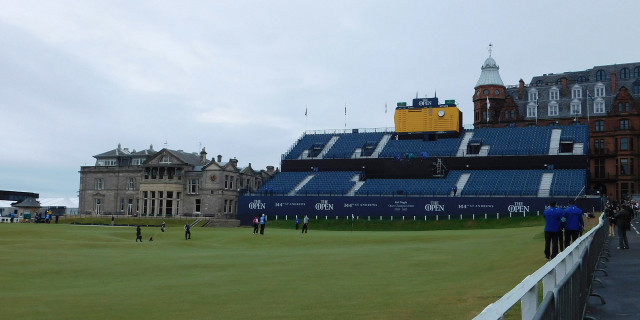 Rory McIlroy got it absolutely right when he spoke before the Arnold Palmer Invitational at Bay Hill about the bad taste in his mouth when he next returns to Muirfield.
"l think that it got to this stage is horrendous," said McIlroy. "We'll go back and play The Open because they'll let women members in, but every time I go I won't have a great taste in my mouth.
"I mean, in this day and age, where you've got women that are leaders of certain industries and women that are heads of state and not be able to join a golf course – I mean, it's obscene."
On the nearly 20% who voted to maintain the ban, McIlroy said: "It's horrendous. I just don't get it. We'll go back there for the Open Championship at some point and I won't be having many cups of tea with the members afterwards."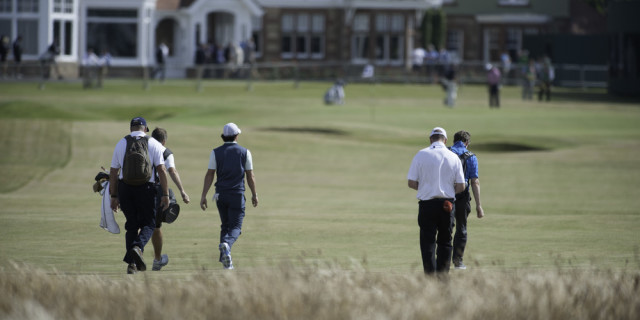 McIlroy was particularly outspoken about last year's decision not to overturn the ban and is to be commended for expressing his thoughts so clearly this time around. The answer, of course, would be for the world's best golfers to boycott The Open when it is next played at Muirfield, but that is never going to happen. So perhaps they should all employ women caddies for the week. The Honourable Company would just love that!
I have played this great game long enough to remember all the golf courses that wouldn't let women members into certain parts of the clubhouse unless they were with their husbands, that placed impossible restrictions on the times when they could use the course, that treated them worse than second-class citizens. My gut feeling is that many of the existing members at Muirfield would welcome a return to those miserable days. These people have no place in our game.
In 1923, Bonnyton Golf Club, near Glasgow, was acquired by the Jewish community, who promptly closed the doors to anybody who was not Jewish. They did so because many of them realised they were not welcome at certain clubs in and around the city. To every right-minded person, the entire ethos behind the club was anathema but if they couldn't join in elsewhere, what were they meant to do. It took time, but eventually the barriers came down. Bonnyton still exists today but only a small percentage of its members are Jewish.
Bonnyton moved with the times. It grew, it encouraged equality in all things. There is no place in golf for discrimination of any kind - and sexual discrimination just might be worst kind.
---

The oldest & most prestigious major, a trip to The Open is a must for every golf fan. From tickets and transfers to hospitality & golf, Golfbreaks.com can build the perfect package to help you experience The Open in style.
---
---
What do you think? leave your comments below (Comments)
---
Tags: Muirfield
---
PLAY MORE PLAY BETTER - LATEST TUITION TIPS
---
Leave your comments below
comments powered by

Disqus