Hole More Putts launches in the UK
By: Golf Shake | Thu 21 Jul 2016 |
Comments
---
Whilst there are numerous affordable and effective swing analysis systems already available to buy for the club golfer to measure their performance from the tee, there has been nothing of note to either measure or give personalised instruction on the most important part of the game – putting - until now. Until the invention of HOLE MORE PUTTS™.
Created and developed in Ireland in collaboration with experienced PGA Professionals and respected international coaches David and Ian Kearney, HOLE MORE PUTTS™ is the ultimate high tech, portable solution to one of the most difficult parts in the game of golf – getting the ball in the hole.
Featuring an iPad type tablet and patented infrared technology, HOLE MORE PUTTS™ measures the five key elements of the putting stroke – face angle, impact point, path, angle of attack and speed – providing instant analysis of the stroke on a hi visibility screen in the top right hand corner of the tablet.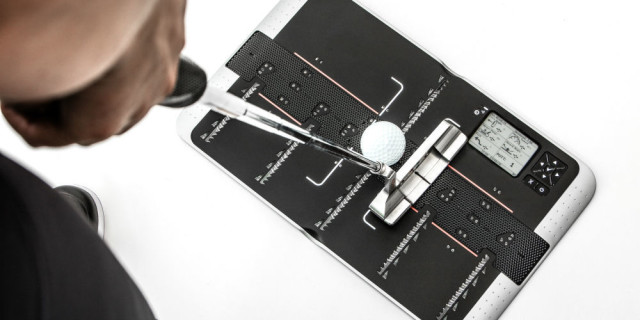 Using the putting tablet in tandem with a Mobile App and website, HOLE MORE PUTTS™ provides personalised instruction, including a series of tailored, easy to understand practice drills that are both effective and measurable.
Proprietary software analyses the putting stroke and calculates a player's 'Putting Index' – their putting performance score. The interactive website provides the golfer with a visualisation of each putt, a detailed analysis of the stroke, and personalised improvement instruction, based on the feedback, in an easy-to-follow video format.
Dave Kearney, who is the head PGA Professional at Grange Golf Club in Dublin, and High Performance Director for the Irish Ladies Union, believes that all golfers will see instant improvements from regular use of HOLE MORE PUTTS.
"Without feedback, players don't know if they're practicing a good habit or just repeating a bad one. Without solutions and drills, they won't know what to practice to improve.
HOLE MORE PUTTS instantly provides golfers with this information and instruction based on what they see on screen. The golfer can now see what to focus on to get the greatest improvements, quickly.
Over 90% of golfers involved in our initial research showed significant improvement after using Hole More Putts, with an average improvement of 9%."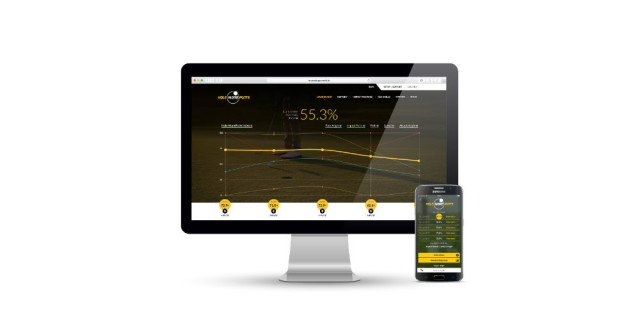 Requiring no set up, and very little space, HOLE MORE PUTTS™ can be used indoors and outdoors, at home or in the office, to improve putting performance. Ongoing use will help golfers of all standards to build a clear picture of their putting strengths and weaknesses, to develop a stroke that is effective time after time.
HOLE MORE PUTTS™ can also improve green reading and distance control, and will enable every golfer to have a putting stroke that is consistent, no matter what conditions they are faced with on the green. And with consistency comes confidence – the key to great performance.
With an RRP of just £399, HOLE MORE PUTTS is also an extremely affordable option for amateur golfers to experience a level of analysis that can currently be only offered to tour professionals and visitors to specialist putting studios.
HOW HOLE MORE PUTTS WORKS
1. The golfer takes five putts from the Tablet.
2. A digital display on the board provides instant feedback on face angle, impact point, path, angle of attack and speed, and gives a 'Putting Index' score measured as a percentage.
3. This data can then be uploaded via Bluetooth to a Smartphone and the Web.
4. The HoleMorePutts App provides stroke analysis and improvement routines whilst the HoleMorePutts website a gives more detailed analysis, opportunity diagnosis, and comprehensive video instruction routines.
5. Go out on the golf course and start holing more putts!
HOLE MORE PUTTS™ will be available to purchase online and at major golf retailers. For Pre-orders visit www.HoleMorePutts.com
---
What do you think? leave your comments below (Comments)
---
Tags: Hole more putts
---
PLAY MORE PLAY BETTER - LATEST TUITION TIPS
---
Leave your comments below
comments powered by

Disqus