Does Ian Poulter Understand the Wider Benefits & Purpose of Sports Psychology?
---
Guest post from Tim Nightingale who is a performance coach and runs the website The Mental Game.
---
'Do you honestly think I need a sports psychologist? Are you crazy? Wow. I think there are people in this game who would pay me a fortune to be their sports psychologist.' That quote, as reported by the Daily Mail on the 21st November 2012, came directly from Ian Poulter in a press interview following his display of putting genius only a few weeks earlier in what became more widely known as the 'miracle of Medinah'. Yes those final few holes on that beautiful Saturday evening will be immortalized within Ryder Cup folklore forever - and quite rightly so.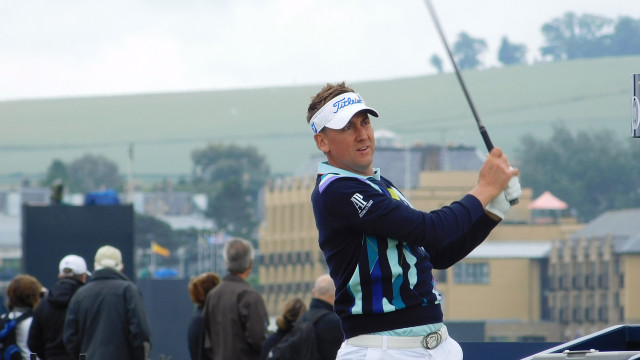 Very few people, with the exception of the sports psychology community, would have argued with Poulter. His ability to raise his game at that pivotal moment provided a stirring argument that enforced his belief – however sadly Poulter was overlooking the key benefits of a reliable sports psychologist - and with that misunderstanding it is no coincidence that he has had only one tour victory since and has suffered a very poor run off form in the major championships. So given that Poulter is such a ferocious competitor the question has to be why hasn't his game moved on to greater heights since Medinah?
The answer is simple. Poulter appears to have inadvertently neglected the primary source of his motivation. As an outside observer it is easy to see how the adrenalin fuelled arena of the Ryder Cup now produces more visible signs of passion bordering on outward aggression within the two teams. Poulter is not the only protagonist, however he stands alone in the respect that he is the only golfer who needs the team togetherness and noise, passion and at times football-like fan-base that lines the fairways to perform to his peak potential. Jousting with the antagonistic crowd, the opportunity to release his tension through violent fist pumping and top of his voice screams take Poulter's game to the next level. Poulter's problem is that this often rocket-fuelled environment has never been and never will be present at Augusta, Pebble Beach, St. Andrews or any other professional golf competition – maybe with the exception of the 16th hole at the Phoenix Open. If it is present, it only comes after the victor has sunk their winning putt.
Poulter's potentially misguided quote at the beginning lies in his belief that psychologists are simply there to manage fear, anxiety, an overly mechanical mind or first tee nerves. This to Poulter's credit I would agree is not needed. To be more precise what Poulter has overlooked is how a sports psychologist would be able to help him recreate a large part of the emotional experience of playing in the European team at the Ryder Cup. This capability would allow Poulter to utilise more of the high quality game we all saw at Medinah.
So what do I mean by this? Well, the human mind is a hugely complex and powerful piece of natural machinery. Consider every advance of human knowledge and achievement and you will not find one that was not inspired by this lump of grey matter. However, that as a given, the brain can be fooled in to seemingly experiencing something that is not actually happening. It is called our imagination, and with sufficient coaching and tutelage any person can develop a trigger that summons a given emotion based on a memory or even imagined memory - just when needed the most. In Poulter's case whilst on the golf course, and more beneficially when competing in a competition that is in its earlier stages. Very often during those early stages – the Ryder Cup aside - the levels of excitement are significantly lower than those experienced at the end. It is relative after all.
Consider how your life is to a large degree governed by triggers. The automatic manner by which you respond to the sight of red traffic lights, the sound of a phone and the smell of smoke are all automated responses. The latter induces a strong sense of fear it is inside your house, as can a phone if it rings at 3am.
So now you know that a well-established trigger (such as repeatedly stopping at a red-light whilst driving) can induce an emotion (for example frustration) and physical response (breaking) you also know you have the potential to artificially develop your own trigger to generate a desired emotional state that benefits your golf game. The actual trigger could be the sound of a golf glove being ripped open, the rubbing of your ear lobe, the feel of your golf ball or putter handle or quite simply by squeezing two figures together. By developing and using this trigger you can take yourself in to the desired emotional state of your choice – whether that is calm, focus or in Poulter's case excitement. Now this sounds somewhat idealistic I acknowledge, after all the arena of the Ryder Cup can never be replicated artificially to the same degree, however in Poulter's case even replicating 60,70 or 80% of the real time emotional experience is better than the relative calm of the first or second round of a major championship. Consider how Poulter's need for adrenalin, tension and crowd excitement is going to be met to a larger degree during the final round. There is a strong argument in Poulter's case for stating that the opening rounds do not generate enough emotion to stimulate his peak game. No fist pumping. No antagonistic crowd. No sense of team membership or continental pride. The trigger can be Poulter's rocket fuel.
The above analysis of Poulter's comments has allowed an example of how an NLP (Neuro Linguistic Programming) technique should be used to improve personal performance in any activity. Many top sports professionals use NLP techniques to manage their emotional state during the heat of competitive battle, however this concept is equally beneficial to amateur golfers that want to improve their performance. As a Performance Coach NLP techniques are just one of many forms of coaching I use to help golfers improve their game. The mental game is for the vast majority of golfers the difference that makes the difference. A positive mindset can go a long way towards not leaving a number of shots on the course, and as such knowing how to develop your own triggers to anchor desirable emotional states is a very valuable skill in golf and more broadly in life.
My Mental Game Scorecard and Handbook (http://www.thementalgame.co.uk/product/the-mental-game-scorecard/) contains all of the guidelines needed to develop your own range of positive triggers for the golf course. Just imagine how a round of golf with reduced anxiety equates to a more fluid swing, putting stroke and rational approach to game management.
---
Tim Nightingale is a performance coach who has been helping individuals improve their sporting performance for many years. With experience of helping footballers, cricketers, tennis players and ten pin bowlers, Tim confesses that his passion lies in helping golfers improve their performance without improving their technique.
For more information visit: www.thementalgame.co.uk
---
Related Content:
---
---
Comments